Fact-Checked
Annuity.org content is meticulously reviewed to ensure it meets our high standards for readability, accuracy, fairness and transparency.
Annuity.org articles are spellchecked, grammatically correct and typo-free. Annuity.org editors may revise content for clarity, logic, flow and meaning. Annuity.org only uses credible sources of information.
This includes reputable industry sources, select financial publications, credible nonprofits, official government reports, court records and interviews with qualified experts.
Annuity Rates for November 2019
Annuity Payments Include Principal
Factors That Affect Rates
Mortality Factors
Reducing Risk Reduces Rates
Annuity Types Affect Rates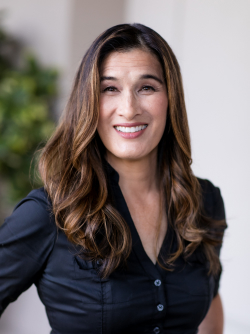 Multi-Year Guaranteed Annuities (MYGA)
Life Expectancy Factors
Mortality Credits
Annuity Comparison
How Are Annuity Rates Set?
Annuity Calculators
Calculate Your Rate of Return
15 Cited Research Articles
Barney, L. (2018, August 31). Refresher on Annuity Pricing Mechanics. Retrieved from https://www.planadviser.com/exclusives/refresher-annuity-pricing-mechanics/
Carey, M (2018, August 1). The Best Fixed Annuities Available in 2018. Retrieved from https://www.forbes.com/sites/mattcarey/2018/08/01/the-best-fixed-annuities-available-in-2018/#633132294df1
Molis, J. (n.d.) How to Calculate the Rate of Return on Annuities. Retrieved from https://budgeting.thenest.com/calculate-rate-return-annuities-28802.html
Anspach, D. (2018, June 7). Learn How to Compare Immediate Annuity Rates. Retrieved from https://www.thebalance.com/how-to-compare-immediate-annuity-rates-2389017
Carey, M. (2018, August 1). The Best Fixed Annuities Available In 2018. Retrieved from https://www.forbes.com/sites/mattcarey/2018/08/01/the-best-fixed-annuities-available-in-2018/#2265172e4df1
Brown, J. (2018, January 5). Fixed Annuities Are an Option Over CDs. Retrieved from https://money.usnews.com/banking/articles/fixed-annuities-are-an-option-over-cds
Pfau, W. (2015, August 27). Payout Rates and Returns on Income Annuities. Retrieved from https://www.forbes.com/sites/wadepfau/2015/08/27/payout-rates-and-returns-on-income-annuities/#67d4486b2ce9
Murdoch, A. (2015, November 4). Low interest rates make immediate annuities attractive. Retrieved from https://www.marketwatch.com/story/low-interest-rates-make-immediate-annuities-attractive-2015-11-04
Mandell, L. (2013, September 12). An 8.3 Percent Return on Your Money, Guaranteed for Life? Retrieved from https://www.pbs.org/newshour/economy/an-83-percent-return-on-your-m
Tomlinson, J. (2017, July 21). What Advisors Need to Know About Annuity Mortality Credits. Retrieved from https://www.advisorperspectives.com/articles/2017/07/31/what-advisors-need-to-know-about-annuity-mortality-credits
Nuss, K. (2017, December 7). Annuities Beat CDs by Offering Higher Guaranteed Rates and Tax Savings. Retrieved from https://www.mdmag.com/physicians-money-digest/personal-finance/annuities-beat-cds-by-offering-higher-guaranteed-rates-and-tax-savings
Carey, M (2018, August 1). The Best Fixed Annuities Available in 2018. Retrieved from https://www.forbes.com/sites/mattcarey/2018/08/01/the-best-fixed-annuities-available-in-2018/#633132294df1
Chancy, M. (2018, August 31). Certified financial planner. Interview with Annuity.org
Cheng, M. M. (2018, August 31). Certified financial planner. Interview with Annuity.org
Hou, W. (2018, September 6). Senior research advisor at the Center for Retirement Research at Boston College. Interview with Annuity.org