Selling My Annuity Payments
You can sell your annuity or structured settlement payments for cash now. If your financial needs have changed recently, selling the rights to these payments in exchange for a lump-sum payout from a company that specializes in buying annuities can give you some financial flexibility. Annuities can be sold in portions or in entirety.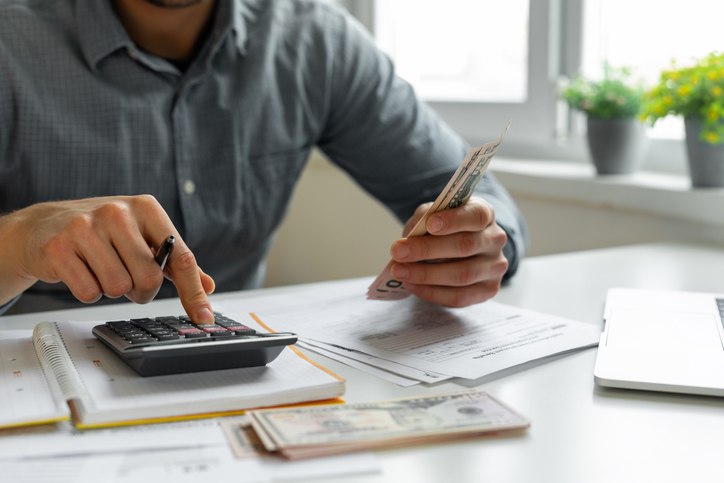 Written By

Jennifer Schell

Jennifer Schell

Financial Writer

Jennifer Schell is a professional writer focused on demystifying annuities and other financial topics including banking, financial advising and insurance. She is proud to be a member of the National Association for Fixed Annuities (NAFA) as well as the National Association of Insurance and Financial Advisors (NAIFA).

Read More

Edited By

Savannah Hanson

Savannah Hanson

Senior Financial Editor

Savannah Hanson is an accomplished writer, editor and content marketer. She joined Annuity.org as a financial editor in 2021 and uses her passion for educating readers on complex topics to guide visitors toward the path of financial literacy.

Read More

Financially Reviewed By

Thomas J. Brock, CFA®, CPA

Thomas J. Brock, CFA®, CPA

Expert Contributor

Thomas Brock, CFA®, CPA, is a financial professional with over 20 years of experience in investments, corporate finance and accounting. He currently oversees the investment operation for a $4 billion super-regional insurance carrier.

Read More

Updated: January 25, 2023
13 min read time
This page features 8 Cited Research Articles

What Are My Options for Selling My Payments?

Once you decide how much money you need, you can opt to sell the entire value of the annuityAnnuityAn insurance product that earns interest and generates periodic payments over a specified period of time, typically with the purpose of providing income in retirement., a portion of the total value for a lump sum or a specific portion of a specific number of payments.

Option 1: Sell My Annuity in Its Entirety

Selling the full value of your annuity contract liquidates the asset. This eliminates all future income payments. However, you'll have access to the full amount you agreed to with the buyer.

Option 2: Sell Some of My Future Annuity Payments in a Partial Sale

If you decide to sell only a portion of your payments, you'll continue to receive periodic income and retain the tax benefits. In the event you need immediate cash, you can sell some payments in exchange for a lump sum. For example, you can sell years one through four of your annuity payments for a lump sum. After the four years have passed, periodic payments will resume.

Option 3: Sell a Dollar Amount of My Annuity Payments for a Lump Sum

Similar to a partial sale, a lump-sum sale allows the annuity owner to sell a portion of their annuity payments in exchange for a lump sum. This means they receive a specific dollar amount, which will be deducted from future annuity or structured settlement payments.

Gain the Flexibility You Deserve

Selling your future payments can better prepare you for whatever financial situation comes up in your life.

How Will I Benefit From Selling My Annuity?

Selling your annuity can be a suitable option for you to gain liquid cash and financial flexibility if your needs change.

Having direct access to your funds can allow you to pay off debt, put a down payment toward a new home purchase, replace a broken vehicle or cover any other immediate financial need. No matter your reason to sell, having the flexibility to use your money can help reduce your financial stress.

Selling all or some of your future annuity payments may also be less costly than taking a 401(k) loan or IRA withdrawal. Be sure to speak with your financial advisor to compare options for your cash flow.

Reasons for Selling Your Structured Settlement

How Much Will I Receive for Selling Annuity Payments?

Selling an annuity is a business deal. Factoring companies intend to profit from their purchases. This means you'll be offered less than the total worth of your annuity.

Account for the Discount Rate

The difference between what your annuity is worth and what you'll receive in cash is called a discount rate. According to various reports, the average discount rate ranges from 9% to 18%. And it's not unheard of to encounter even higher percentages.

The discount is essentially the tradeoff for the ability to tap into your money immediately. It can also offset the purchasing company's administrative costs and lost earnings.

Understand Present Value

The present valuePresent ValueThe current cash value of an annuity, as calculated using a specific discount rate. of your annuity is the total cash value of all future payments after factoring in the discount rate.

A lower discount rate means a higher present value, and vice versa. For example, you would keep more of your money if one purchasing company offers a 10% discount rate compared with 14% from another company.

Factors that can influence your discount rate include:

Total value of payments being sold
Number of payments being sold
Payment arrival dates
Economic conditions
Interest rates set by the Federal Reserve
Fees and charges

Some factoring companiesFactoring CompaniesAn annuity and structured settlement purchasing company that offers a lump sum of cash in exchange for the rights to future income payments. may charge higher discount rates and fees than others, resulting in the annuity owner receiving less of the contract's value. For this reason, it's important for you to be savvy about your sale and to consider several quotes.

How To Find the Present Value of an Annuity

Consult with a Professional Before You Accept an Offer

Although it may cost you a little bit of money, sound advice from your lawyer or financial planner may save you thousands of dollars during the selling process.

Your advisor can warn you about a low-ball offer or save you money in taxes.

They can also clear up confusion about the process or explain misleading terminology, such as the fictional "structured settlement loan" that some companies use when referring to the sale of payments.

Annuity Sales Versus Structured Settlement Sales

Annuity sales don't need court approval. If you purchased or inherited an annuity, the selling is an agreement between you, the buyer and the insurance company. The whole process takes roughly four weeks. You can prepare for the sale with our answers to the frequently asked questions specific to the transaction.

In contrast to selling annuities purchased through insurance companies, selling the rights to structured settlementStructured SettlementA legal settlement, funded by an annuity or another qualified funding asset, such as a government obligation. payments is a legal process that requires court approval.

Offering another layer of protection for sellers, Structured Settlement Protection Acts — the state and federal laws that safeguard the rights of settlement holders — govern the practices of purchasing companies.

Learn more about the process of selling a structured settlement

Selling Other Monthly Payment Streams

Besides annuities, there are other insurance or financial products that can be sold for a payout. Life insurance policyholders can sell their policies in a life settlementLife Insurance SettlementLife insurance settlements allow for policyholders to sell their insurance policy to a company. The company takes on premium payments and receives the death benefit when the policyholder dies. or viatical settlementViatical SettlementsViatical settlements allow for terminally ill life insurance policyholders to sell their policy to a company who receives their death benefit when they pass away.. You can also sell mortgage notesMortgage NotesA mortgage note defines and enforces the terms of a mortgage loan used to purchase real estate. or business notesBusiness NoteA business note is a legal agreement that a seller can use in the owner-financed sale of a business. to get a lump sum rather than waiting for incremental payments.

Life Settlements

If you no longer need your life insurance policy or can no longer afford to pay the premiums, you may consider selling your policy to a third party. In this process, referred to as a life settlement, the buyer becomes the new owner of the life insurance policy. The buyer in the life settlement is responsible for paying the premiums to keep the policy in force and will receive the death benefit when the insured person passes away.

People sell life policies for several reasons. Maybe your financial needs or the needs of your dependents have changed. Maybe you want to reduce or eliminate your premium payments. Or, maybe you need access to a lump sum of cash for important expenses.

Whatever your reason, you have options for how to deal with your life settlement. You can sell a life insurance policy to a company directly or go through a broker who receives a commission from the buyer when the sale is completed.

Viatical Settlements

Viatical settlements work similarly to life settlements. Both settlements involve selling your life insurance policy to a third-party buyer for a lump sum payout. When the insured person passes away, the buyer who now owns the policy receives the death benefit.

However, viatical settlements have more specific conditions for eligibility than life settlements. Viatical settlements offer terminally ill people a way to cash out their life policies to pay immediate expenses such as medical bills. Generally, you must have a life expectancy of less than two years to get a viatical settlement.

Mortgage Notes

Lenders use mortgage notes to legally enforce the repayment of a mortgage loan. The note pledges the property involved in the mortgage as collateral for the money owed, giving the lender the right to repossess the property if the mortgage isn't repaid on time.

If you have a mortgage note for an outstanding mortgage loan, you can sell the mortgage note to a new owner, who will collect the remaining loan payments. You can also sell the note to a mortgage note brokerage, a company that specializes in buying and selling these notes.

When selling a mortgage note, you can choose to sell the entire note or just a portion. Most note holders choose to liquidate the entire note and get a one-time cash payout, but you can also sell a percentage of the note's value or a dollar amount.

Business Notes

Business owners use business notes as a form of alternative financing when selling their businesses. The note outlines the assets being sold, the sale price and the terms of repayment for the buyer. The buyer makes payments in installments specified by the note's terms, similar to a mortgage note.

If you sold your business using a business note, you can sell that note to a third-party broker or buyer. Like with a mortgage note, you can choose a full or partial buy-out of your business note. Regardless of what you choose, you won't receive the full value of your business note. The business note buyer will pay what's known as a discount rate — the value of the note minus a percentage the buyer takes to cover expenses and generate a profit.

When you sell your business note, you'll receive a lump sum of cash now, which you can use to pay off expenses or even start a new business. You'll no longer have to worry about collecting the installment payments.

Frequently Asked Questions About Selling Annuity Payments

How do you sell your annuity?

You can start by researching annuity purchasers who can buy all or some of your remaining payments. Next, obtain and compare quotes. Then submit your paperwork to initiate the

cash-out process

. If your annuity is a structured settlement, there is one additional step: court approval.

How long does it take to cash out an annuity?

It may take 45 to 90 days to receive your cash when you sell a structured settlement due to the associated court approval process. Other annuity types can typically cash out within four weeks.

Please seek the advice of a qualified professional before making financial decisions.

Last Modified: January 25, 2023

Share This Page:

8 Cited Research Articles

Annuity.org writers adhere to strict sourcing guidelines and use only credible sources of information, including authoritative financial publications, academic organizations, peer-reviewed journals, highly regarded nonprofit organizations, government reports, court records and interviews with qualified experts. You can read more about our commitment to accuracy, fairness and transparency in our editorial guidelines.
Who Am I Calling?
Calling this number connects you to CBC Settlement Funding or another trusted partner.
If you're interested in selling your annuity or structured settlement payments, a representative will provide you with a free, no-obligation quote.
Our partners are committed to excellent customer service. They can help you navigate the legal process of selling.
866-528-4784
Your web browser is no longer supported by Microsoft. Update your browser for more security, speed and compatibility.
If you are interested in learning more about buying or selling annuities, call us at 866-528-4784