About Us
Annuity.org has been providing visitors with carefully researched, timely information about annuities and structured settlements for nearly a decade. This free, comprehensive web resource offers professional insight from experienced financial experts on a variety of financial topics to help you make smart decisions about your money.
Our Mission
Our mission at Annuity.org is to educate people about their financial options and empower them to make informed decisions based on their unique needs.
8+ YEARS AS A FINANCIAL RESOURCE

We've been educating people about financial options since 2013.

THOUSANDS OF CUSTOMERS HELPED

We've helped more than 5,000 people achieve financial freedom.

A+ RATING WITH THE BETTER BUSINESS BUREAU

Our commitment to our customers has earned us an A+ rating with the BBB.

3.8 MILLION LEARNERS

We've educated millions of people about annuities, structured settlements, financial literacy and personal finance.

500+ FINANCIAL ARTICLES WRITTEN

Our award-winning journalists have written hundreds of articles on a variety of financial topics.
What We Do
Annuity.org has been providing consumers with the tools and knowledge needed to confidently make financial decisions since 2013.
Whether you're planning to sell your annuity or structured settlement or comparing quotes from insurance companies, Annuity.org will guide you through the process by delivering informative, easy-to-understand guides and articles and sharing the latest industry and regulatory news.
And we don't expect you to wade through the complex world of annuities alone. We'll connect you with our trusted partners, a network of qualified financial advisors who will listen to you and help you find a financial solution that fits your specific long-term goals.
Our Services
Are you planning for retirement? Or do you need cash now? Either way, we've got you covered. Annuity.org partners with industry leaders to help you meet your financial needs today and in the future.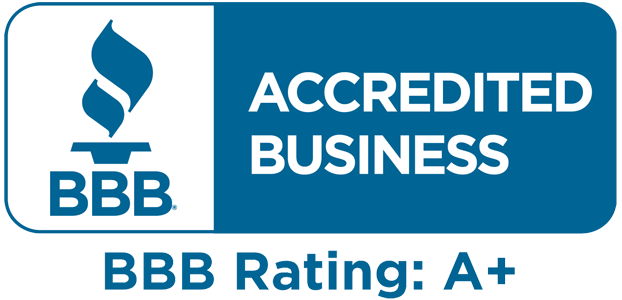 Better Business Bureau Accreditation
Annuity.org is accredited by the Better Business Bureau and has earned an A+ rating for our commitment to consumers and standards for ethical business practices.
The BBB ranks businesses according to its own rigorous criteria for trust, which include honesty, transparency, responsiveness and integrity.
Annuity.org adheres to the BBB's accreditation standards as well as to our own editorial guidelines while helping you make decisions that are right for your unique financial situation.
The Annuity.org Editorial Team
Annuity.org writers and researchers have extensive and diverse experience in covering financial topics for U.S. consumers in the insurance marketplace and financial sector.
Our editorial team comprises writers, editors, researchers and journalists who specialize in insurance and financial products. We also work with contributors who have experience as financial advisors and consultants.
Professional Designations, Memberships and Awards
Contributors to Annuity.org have obtained FINRA licenses and professional designations from The American College of Financial Services, including the Chartered Financial Consultant (ChFC) designation, which certifies completion of the eight-course program, and the Chartered Life Underwriter (CLU) designation.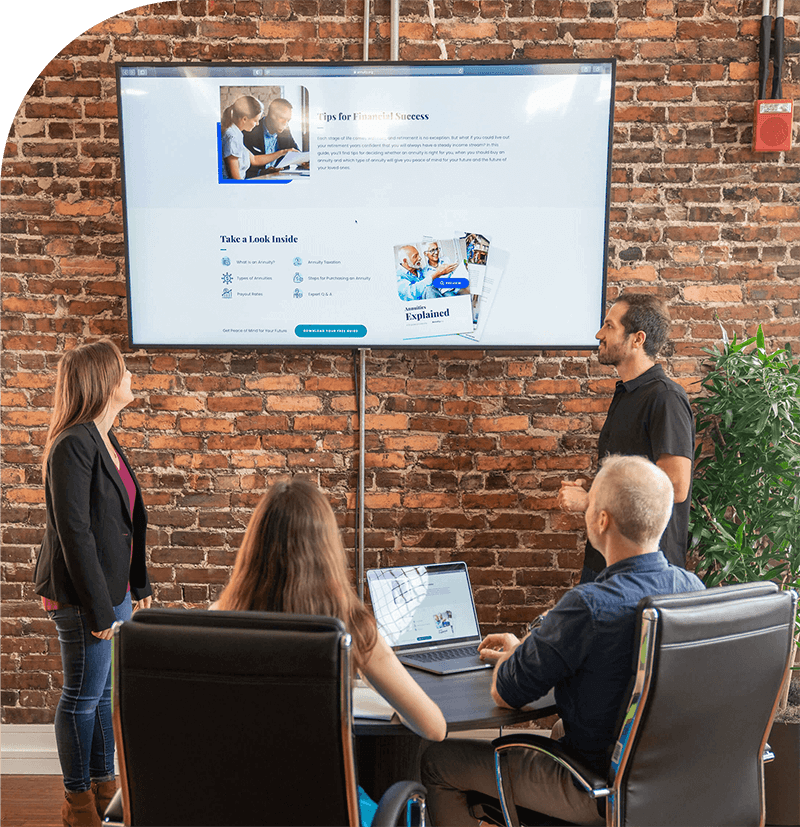 In addition, our contributors have obtained the following designations and licenses:
LIC: Licensed Insurance Counselor
RIA: Registered Investment Advisor
AAMS: Accredited Asset Management Specialist
CMP: Certified Medicaid Planner
CMPS: Certified Mortgage Planning Specialist
Series 3: National Commodities Futures Exam
Series 7: General Securities Representative Exam
Series 9/10 (Formerly Series 8): General Securities Sales Supervisor Exams
Series 63: Uniform Securities Agent State Law Exam
Series 65: Uniform Combined State Law Exam
The professional memberships held by Annuity.org staff include the Association for Financial Counseling and Planning Education, a nonprofit organization that provides financial counseling, coaching and professional development worldwide, and FinCert, a division of the Institute for Financial Literacy which serves as a premiere certifying body for financial educators and counselors.
Annuity.org Outreach Team
The outreach team is an integral part of Annuity.org. Through their relationship-building efforts and immersion in the annuity and structured settlement space, our outreach team members are able to identify our visitors' needs and deliver free resources to help them reach their goals.
Our Panel of Financial Experts
Annuity.org partners with over 30 financial experts to ensure the highest level of accuracy and quality. Our experts' contributions include writing content, providing professional insight and reviewing our site to certify all information is factual, clear and reliable.
With more than 30 years of combined experience, our panel of experts includes the chief executive officer at Blue Ocean Global Wealth and past spokesperson for the AARP Financial Freedom campaign as well as the chair of the Council of Examinations for the Certified Financial Planner Board of Standards and past president of the Financial Planning Association.
See Our Experts in Top Publications
Our experts' background and deep understanding of the financial industry have been featured in industry trade publications and reputable news outlets, including Investopedia, Kiplinger, The New York Times, The Wall Street Journal and Financial Advisor.

Financial Expertise and Authority You Can Trust
We at Annuity.org hold ourselves to high editorial and ethical standards. All of our content has been researched and attributed to the source, and the team reviews and updates facts and statistics regularly.
All of our experts have the appropriate training and credentials from accrediting agencies and maintain their professional memberships through continuing education.
Additional Experts Featured On Annuity.org
One way we ensure our articles are of the highest quality is by relying on subject matter experts to educate us and our readers. Our writers interview researchers, professors, and certified professionals and advisors for the articles we produce, and we feature our expert sources and their findings on our site.
Martin Neil Baily

Senior Fellow in Economic Studies at The Brookings Institution

Todd Giesing

Annuity Research Director at the LIMRA Secure Retirement Institute

Benjamin Harris

Research Associate Professor and Executive Director of the Kellogg School of Management at Northwestern University's Kellogg Public-Private Initiative (KPPI)

Wenliang Hou

Quantitative Analyst at Fidelity Investments

Olivia S. Mitchell

International Foundation of Employee Benefit Plans Professor at The Wharton School of the University of Pennsylvania

Svetlana Paschenko

Associate Professor in the Department of Economics at the University of Georgia Terry College of Business

Wade D. Pfau, CFA®

Professor of Retirement Income at The American College of Financial Services

Kelley Griesmer

President and CEO of The Women's Fund of Central Ohio

Cindy Hounsell

President of the Women's Institute for a Secure Retirement (WISER)

Barbara O'Neill, Ph.D., CFP®, AFC®

Owner and CEO of Money Talk

Andi Wrenn, M.A., AFC®

Director of Association for Financial Counseling & Planning Education

Christie Angel

President and CEO of YWCA Columbus

Christian Weller, Ph.D.

Professor of Public Policy at the University of Massachusetts Boston

Christine Benz

Director of Personal Finance at Morningstar

Gal Wettstein

Senior Research Economist at the Center for Retirement Research at Boston College

Kimberly Zimmerman Rand

Principal of Dragonfly Financial Solutions

Summer Red

Professional Development Manager at Association for Financial Counseling & Planning Education

Kristen Carlisle

General Manager of 401(k) Business Betterment

Paul Golden

Managing Director, Media and Communications, National Endowment for FInancial Education (NEFE)

Marlo Richardson

Entrepreneur

Mark Williams

President and CEO Brokers International

Snezana Zlatar

Senior Managing Director of Financial Wellness, Advice and Innovation, TIAA
Contributors and Reviewers
Our content is written and reviewed by trusted professionals with specialized expertise in annuities and financial planning. Interested in contributing to Annuity.org?
A Trusted Source
Annuity.org has been cited in Forbes, Marketwatch, Zacks and The Balance among other reputable publications. We continue to strive to be a leader in financial and insurance industry news, policy and
education.
Please seek the advice of a qualified professional before making financial decisions.