Annuities
An annuity is a financial instrument issued and backed by an insurance company that provides guaranteed monthly income payments for the life of the contract, regardless of market conditions. You can customize an annuity based on a variety of options, including how long you think you'll live, when you want your payments to start and whether you want to leave your income stream to a beneficiary after your death.

Written By

Jennifer Schell

Jennifer Schell

Financial Writer

Jennifer Schell joined Annuity.org in 2022. She is a professional writer with more than three years of experience creating content for a variety of industries ranging from travel to tax accounting. She combines her strong writing skills and her passion for educating others to write engaging and informative financial content for Annuity.org.

Read More

Edited By

Savannah Hanson

Savannah Hanson

Financial Editor

Savannah Hanson is an accomplished writer, editor and content marketer. She joined Annuity.org as a financial editor in 2021 and uses her passion for educating readers on complex topics to guide visitors toward the path of financial literacy.

Read More

Updated: September 12, 2022
This page features 26 Cited Research Articles
What Is an Annuity?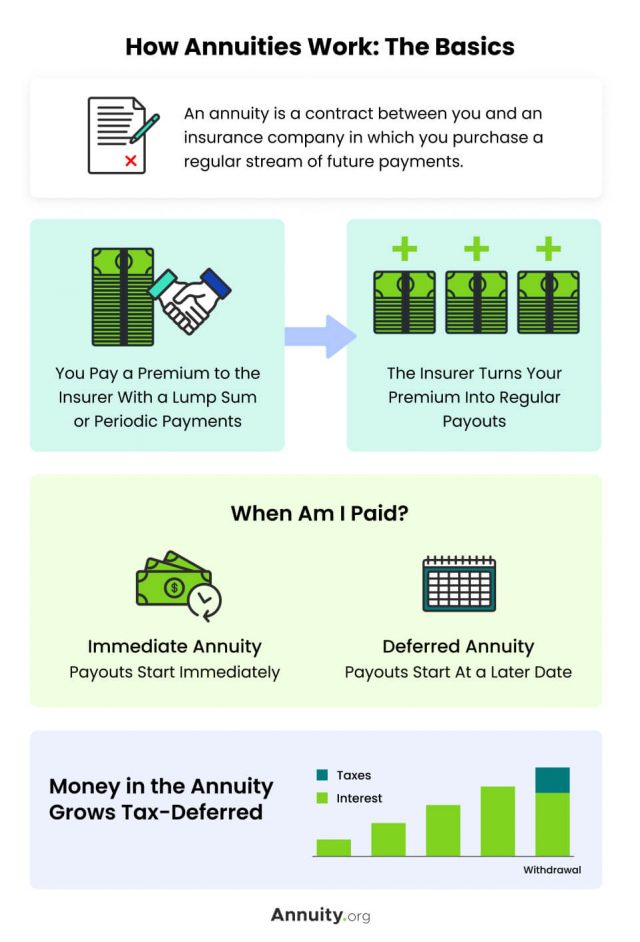 How Do Annuities Work?
How Are Annuity Rates Set?
How Are Annuities Taxed?
How Do Annuities Pay Out?
Types of Annuities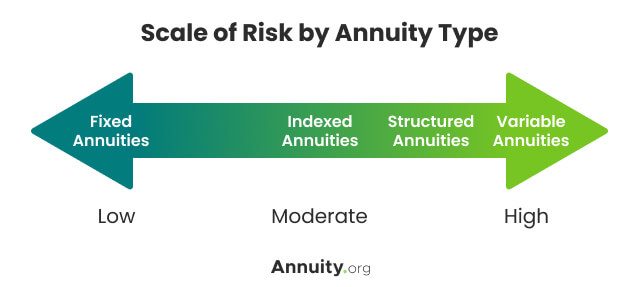 Reasons To Buy an Annuity
Annuity Benefits
Disadvantages of Annuities
Reduce Your Opportunity Cost
Learn more about selling your annuity payments
Annuities vs. Other Fixed Income Products
Annuities vs. Life Insurance
Annuities vs. CDs
Annuities vs. Bonds
Annuities in 2022
Is an Annuity a Good Investment?
How To Buy an Annuity
Frequently Asked Questions About Annuities
Please seek the advice of a qualified professional before making financial decisions.
Last Modified: September 12, 2022
Share This Page:
26 Cited Research Articles
Annuity.org writers adhere to strict sourcing guidelines and use only credible sources of information, including authoritative financial publications, academic organizations, peer-reviewed journals, highly regarded nonprofit organizations, government reports, court records and interviews with qualified experts. You can read more about our commitment to accuracy, fairness and transparency in our editorial guidelines.
Who Am I Calling?
Calling this number connects you to Senior Market Sales (SMS), a trusted partner of Annuity.org.
If you're interested in buying an annuity, a representative will provide you with a free, no-obligation quote.
SMS is committed to excellent customer service. The company can help you find the right insurance agent for your unique financial objectives.
877-918-7024
Your web browser is no longer supported by Microsoft. Update your browser for more security, speed and compatibility.
If you are interested in learning more about buying or selling annuities, call us at 877-918-7024