Certificate of Deposit (CD)
A certificate of deposit (CD) is a savings account offered by banks and credit unions to their customers. Generally, this product offers a relatively high rate of interest compared to traditional savings vehicles, but it entails a lockup period during which an investor is unable to access or trade their money.
What Is a Certificate of Deposit?
How Does a CD Work?
How Are CD Rates Calculated?


What Are the Different Terms for CDs?
What Happens to Your CD at Maturity?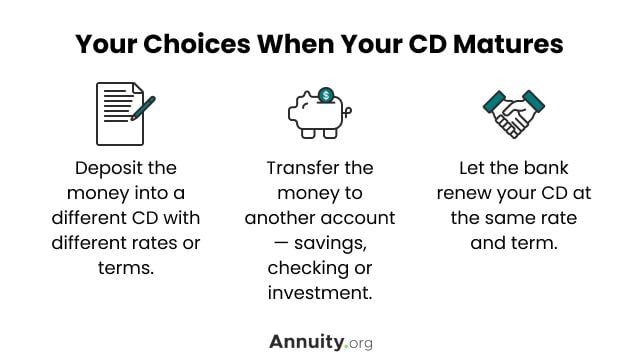 What Are the Types of CDs?
What Are the Pros and Cons of CDs?
Are CDs Safe?
Are CDs FDIC Insured?
Inflation Risk Exposure
Liquidity Risk
Is a CD Right for Me?
Investing for Beginners
When Does a CD Make Sense?
When Doesn't a CD Make Sense?
What Is a Dividend?
Is a CD Sensible for Retirement?
Other Important Considerations
Taxation
Federal Tax Brackets
Automatic Renewal
Where Can You Get a CD?
CDs vs. Other Types of Savings Accounts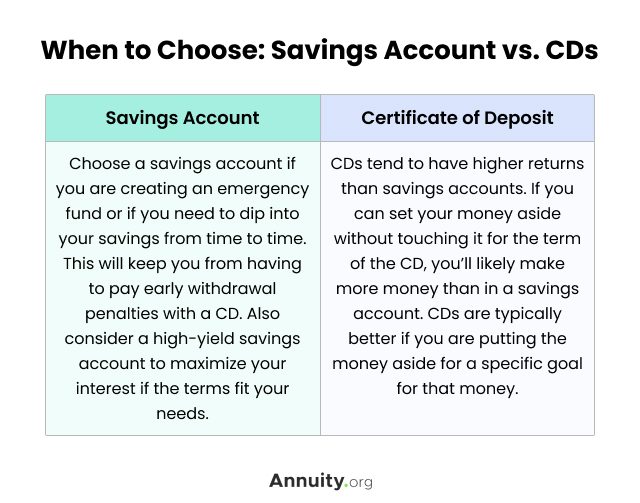 Alternatives to CDs
CDs vs. Annuities
CDs vs. Other Investments
CD Strategies
CD Ladder Strategy
CD Bullet Strategy
CD Barbell Strategy
How Are CDs Taxed?
Please seek the advice of a qualified professional before making financial decisions.
Last Modified: June 11, 2022
Share This Page: