Rubina K. Hossain, CFP®
Certified Financial Planner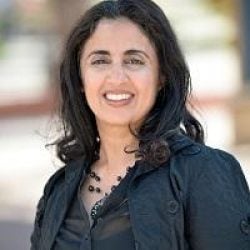 Rubina K. Hossain CFP® is a consultant to Sabel Palm Financial, a comprehensive wealth management firm in West Palm Beach, Florida.
She is chair of the Council of Examinations for the Certified Financial Planner Board of Standards Inc. in Washington D.C. She serves as an advisor to the development of the CFP board exam.
Rubina also has been past president of the Financial Planning Association. She currently serves on the pro bono committee promoting financial literacy at both the local and national levels.
About Annuity.org's Experts
Annuity.org's experts are licensed professionals who verify our content is financially accurate and consistent with current industry best practices and standards. They rely on their years of experience and formal education and training to ensure our content is balanced, factual and beneficial, so you can trust that the information you read here will help you make sound financial decisions.
More About Our Experts