Our Audience
With millions of page views and unique users across multiple demographics, Annuity.org has seen consistent growth since it debuted a decade ago.
2.8 Million
2022 Total Unique Users
4.15 Million
2022 Total Page Views
80% Growth
YoY, 2021-2022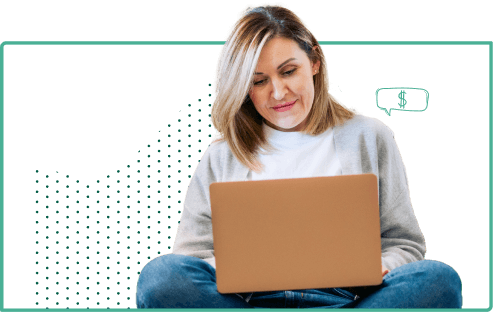 Our Business Model
Annuity.org prefers partnerships on a performance model rather than advertisers. These partnerships allow us to prioritize relevant, value-added offers for our users.
These include cost-per-click (CPC), cost-per-lead (CPL) and cost-per-acquisition (CPA) campaigns.
Quality partnerships also allow us to create quality content. Our team works diligently and strategically to provide visitors with unbiased, dependable information that helps guide them through each stage of the customer journey. While we strive to educate users by simplifying complex subject matters into digestible content, our end goal is to create qualified annuity leads for our trustworthy partners and ensure our users get the help they are seeking.
Our Verticals
Originally focused solely on the secondary annuity market, when the site started in 2014, Annuity.org has since expanded its footprint into the primary sale of annuities for retirement, as well as personal finance.
Annuities
Annuity.org has a strong history of lead generation resulting in millions of dollars in premiums issued by our partners annually.
And with consistent user growth since 2013, our annuity vertical consistently ranks at or near the top of Page 1 in searches for the most frequently used annuity search terms.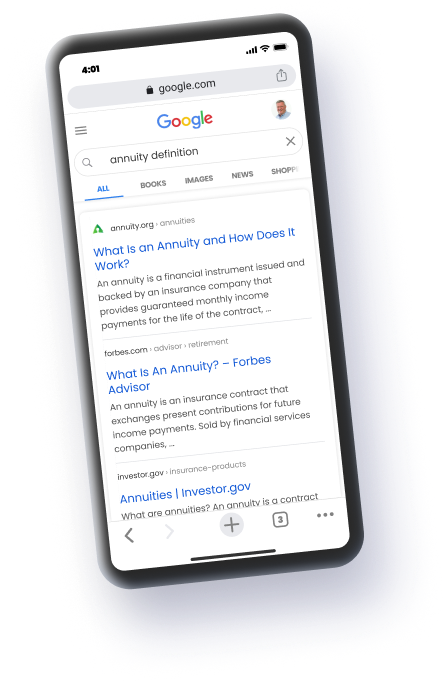 Find Us on Google for Terms Like:
annuity
annuity definition
annuity rates
what is an annuity
fixed annuity
variable annuity
single premium immediate annuity
what does myga stand for
guaranteed annuity rates
how do annuities work
Structured Settlements: Selling Annuity Payments
Our structured settlements vertical provides detailed resources for users looking for options and information about how and where to sell their structured settlement payments.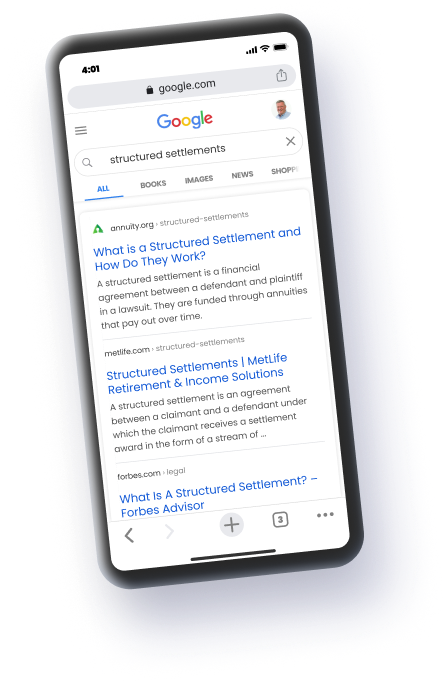 Find Us on Google for Terms Like:
structured settlement
sell my structured settlement
selling my structured settlement
structured settlement purchase
purchase structured settlement
selling structured settlement payment
structured settlement sale
structured settlement payout
sell your structured settlement
structured settlement loans
Personal Finance
Personal finance is Annuity.org's newest vertical — with wide-ranging information aimed at consumers. Added in 2021, it has shown rapid user growth.
Areas of focus include banking, investing, taxes and wealth management.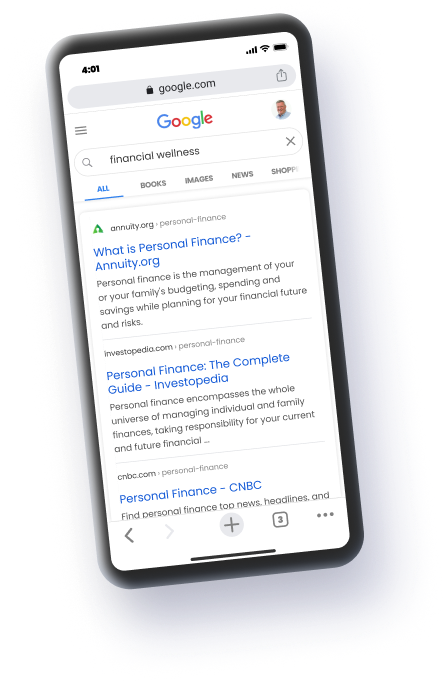 Find Us on Google for Terms Like:
financial wellness
oasdi tax
investing for beginners
average retirement income
what are I bonds
I bonds explained
tax sheltered
average credit card debt
how much is a billion dollars
oasdi