Structured Settlements
A structured settlement is a stream of payments to a person who won or settled a civil lawsuit. The defendant funds the settlement. These resolutions differ from lump-sum settlements because the money is paid out over time in an effort to provide long-term financial security to the recipient.
Fact-Checked
Annuity.org partners with outside experts to ensure we are providing accurate financial content.
These reviewers are industry leaders and professional writers who regularly contribute to reputable publications such as the Wall Street Journal and The New York Times.
Our expert reviewers review our articles and recommend changes to ensure we are upholding our high standards for accuracy and professionalism.
Our expert reviewers hold advanced degrees and certifications and have years of experience with personal finances, retirement planning and investments.
What Is a Structured Settlement?
Structured settlements are simple. Many civil lawsuits result in someone or some company paying money to another to right a wrong. Those responsible for the wrong may agree to the settlement on their own, or they may be forced to pay the money when they lose the case in court.
Pro Tip
A structured settlement is a regular stream of tax-free payments granted to the plaintiff in a civil lawsuit. Structured settlements are meant to provide long-term financial security to the injured party.
If the amount of money is small enough, the wronged party may have the option to receive a lump sum settlement. For larger sums, however, a structured settlement annuity may be arranged.
In this case, the at-fault party puts the money toward an annuity, which is a financial product that guarantees regular payments over time from an insurance company.
The agreement details the series of payments the person who was wronged will receive as compensation for the harm done to them. Spreading the money over a longer period of time offers a better future guarantee of financial security because a single payout can be spent quickly.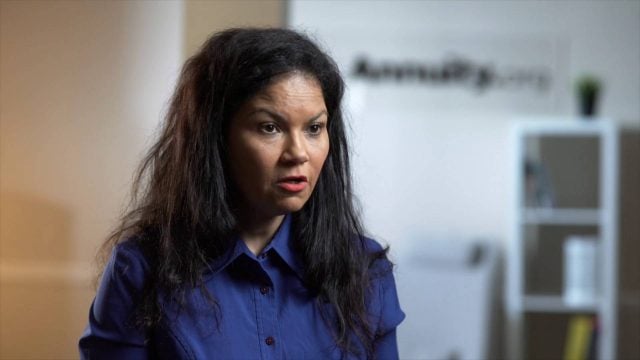 Structured settlements gained popularity in the 1980s after the U.S. Congress passed the Periodic Payment Settlement Act. According to the National Structured Settlements Trade Association, almost $6 billion in new structured settlements are issued annually.

INTERESTED IN SELLING SOME OR ALL OF YOUR PAYMENTS?
Turn your future payments into cash you can use right now. Get started with a free estimate and see what your payments are worth today!
How Do Structured Settlements Work?
Legal settlements can be paid out in a one-time lump sum or through a structured settlement where periodic payments are made through a financial product known as an annuity. The key differences between these settlement options are in the areas of long-term financial security and taxes.
When a plaintiff receives a settlement through a one-time lump sum, they might spend it too quickly, robbing them of the long-term financial security that future payments could provide. Moreover, any interest and dividends earned if the lump-sum were to be invested would be subject to taxes. Conversely, an annuity is meant to provide income throughout the recipient's lifetime, and any interest and taxes earned through the annuity will grow tax-free.
There are a number of reasons why an individual may receive a structured settlement.
The most common cases are:
Structured settlements — or structured annuities — are both financial products and legal judgments. While they function somewhat like private assets, they are also subject to complex regulations.
Learn about the process of being awarded a structured settlement annuity as well as the legal protections and advantages on the following pages:
Compare and contrast the different ways to accept a cash settlement from a lawsuit.

Learn about how the government uses the tax code to promote their use.

Read about why this type of settlement is typically used in cases involving children.

Turn future settlement payments into cash you can use now
Get started with a free estimate and see what your payments are worth today!
Payout Options for Structured Settlements
If you elect to receive your lawsuit payout through a structured settlement, you can determine whether to begin to receive the funds immediately or at a later date. Immediate payments can be beneficial if you require medical care, for example, or have lost your source of income. You may decide to postpone the payments until a later time, such as after you retire. During the waiting period, the annuity will grow as it earns interest.
You can also determine whether the annuity should be paid for the rest of your life, no matter how long that may be, or for a specified number of years, as well as the schedule for receiving payments and the payment amounts and adjustments.
Often, plaintiffs will need money for a variety of expenses before they receive their settlement. If you find your expenses mounting as you await your first structured settlement payment or initial lump sum, you may want to consider pre-settlement funding options to tide you over.
Structured Settlement Pros and Cons
Structured annuities are ideally suited for many different types of cases. Although these scheduled payments offer a number of advantages, it is important to understand the benefits along with the risks when deciding on any financial investment.
Pros of Structured Settlements
Payments are tax-free.
In the event of the recipient's death, the beneficiary can continue to receive tax-free payments.
Payments can be scheduled for almost any length of time and can begin immediately or be deferred for as many years as requested. They can include future lump-sum payouts or benefit increases.
Spreading out payments over time can reduce the temptation to make large, extravagant purchases and guarantees future income. This is especially helpful if the recipient has a medical condition that will require long-term care.
Unlike stocks, bonds and mutual funds, structured settlements do not fluctuate with market changes. Payments are guaranteed by the insurance company that issued the annuity.
A structured settlement often yields, in total, more than a lump-sum payout would because of the interest your annuity may earn over time.
Cons of Structured Settlements
Once terms are finalized, there's little you can do to alter them if they do not meet your needs. You cannot renegotiate the terms if your financial situation or the overall economy changes.
Funds are not immediately accessible in case of an emergency, and the recipient cannot place a lump-sum payout in other investments that carry higher rates of return.
You can sell your payments if you need immediate cash, but these payments will be sold at a discount. This means the cash amount you receive from selling the payments will be less than the amount you would have ultimately received from future payments.
You will pay surrender charges and IRS penalties if you withdraw funds before age 59½.
Not all states require insurance companies to disclose their costs to establish a structured settlement or lump-sum annuity. Without this information, a recipient could lose a significant amount of money through administrative fees.
Options for Annuity Owners to Sell Payments
You should carefully consider the terms of your annuity because they can't be renegotiated after the contract has been issued. That can limit your options if your financial situation changes due unemployment, illness or other setbacks.
However, annuity owners may have the option to get cash in advance of their contract schedules. Owners may sell some or all payments to structured settlement buyers. Some buyers may inaccurately refer to these sales as "structured settlement loans." In reality, they are actually purchasing your settlement, which will effectively halt your regular payments. Such sales must be approved by a judge. The role of the judge is to decide if the sale is in the best interest of the annuity owner.
Other rules may apply depending on the details of your annuity contract and the laws of the state where you live. The Structured Settlement Protection Act of 2002 provides federal guidelines on such transactions.
Annuity owners should carefully consider their options before selling payments. You can learn more at Selling Structured Settlement Payments.
Topics include:
The secondary annuity market
Key considerations and requirements
Selling payments for minors
Please seek the advice of a qualified professional before making financial decisions.
Last Modified: November 6, 2020
Share This Page:
3 Cited Research Articles
Annuity.org writers adhere to strict sourcing guidelines and use only credible sources of information, including authoritative financial publications, academic organizations, peer-reviewed journals, highly regarded nonprofit organizations, government reports, court records and interviews with qualified experts. You can read more about our commitment to accuracy, fairness and transparency in our editorial guidelines.
Fazio, W. B. (2010, June 7). Structured settlements 101. Retrieved from https://www.lexisnexis.com/LegalNewsRoom/workers-compensation/b/workers-compensation-law-blog/posts/structured-settlements-101
Surana, R. (2016, February 25). Pros and cons of structured settlement annuities. Retrieved from https://www.law360.com/articles/763833/pros-and-cons-of-structured-settlement-annuities
Wood, R. W. (2010, October 26). What's a 'structured settlement'? Retrieved from https://www.forbes.com/sites/robertwood/2010/10/26/whats-a-structured-settlement/#151438c44422