Our Picks: Best Annuity Companies of 2023
How We Picked Them
We evaluated annuity companies licensed to sell products in all 50 states, ultimately only featuring those which fit our strict criteria. To be included on this list, providers must have:
An A- or better Financial Strength Rating from AM Best.
A rating of B or higher from the Better Business Bureau.
Over $5 billion in direct premiums sold in 2021.
Understanding Our Methodology
To determine our picks for the best annuity companies of 2023, Annuity.org's independent editorial team carefully considered insurance providers with licenses to issue annuity contracts from across the country. Our superlatives are based on in-depth research into major purchase considerations from our readers' perspectives.
Annuity.org uses a strict and fact-based methodology to determine which companies qualify for our rankings. To be considered, a company must be licensed to sell annuities in all 50 states. The company must have an A- or better Financial Strength Rating and have sold over $5 billion in direct premiums in 2021, according to information supplied by AM Best. The Better Business Bureau (BBB) must rate them B or higher.
The National Association of Insurance Commissioners (NAIC) publishes its Complaint Index scores annually to compare an individual company's performance to other companies in the insurance market. Our editorial team took the latest NAIC Complaint Index scores from 2021 into consideration when evaluating our featured providers.
We also considered other factors, including the number of annuity products offered by the company and the availability of optional death benefits. Our featured company choices are based on publicly available company information and nationwide feedback, not on any individual annuity product.
Because annuity plans and providers vary by location, an independent insurance agent can best help you find a suitable plan in your area.
Learn more about our broader Editorial Guidelines.
Finding a reputable annuity provider can be challenging. A quick rule of thumb is to focus your attention on providers with an AM Best Financial Strength Rating of at least A- (Excellent). These firms are amongst the most financially stable in the market and can be relied upon to meet their contractual obligations during favorable and unfavorable economic environments.
Editor's Choice: Best Overall Annuity Company of 2023
GREAT FOR: RELIABILITY WITH A WIDE VARIETY OF PRODUCTS AND STRONG CUSTOMER SATISFACTION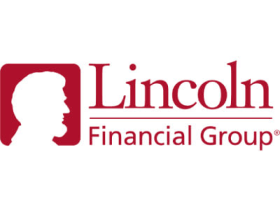 ★
A
AM Best Financial strength rating
Financial strength ratings are based on 2022 AM Best data.
Provider Details
Lincoln Financial offers a diverse range of financial services including life insurance, retirement plans and annuities — fixed, fixed index and variable. The company is based in Philadelphia.
Annuities Offered
5 Fixed Index
5 Variable
1 MYGA
2 Income
Pros
Wide variety of annuity products
Relatively low minimum premiums
A- BBB rating
Cons
High minimum premium for SPIA
Less transparency about fees
Our Take
Lincoln Financial has been a leading provider in the annuity industry for more than a century. The company's strong customer satisfaction scores and a multitude of offerings make it a very reliable choice for almost any annuity customer.
Standout offerings from Lincoln include the MYGuaranteeSM Plus, a MYGA with two interest rate bands so that higher premiums grow faster, and the OptiBlend® FIA, which offers the choice of eight indexes to link the annuity to.
Best Variable Annuity Provider
GREAT FOR: VARIABLE ANNUITIES
Nationwide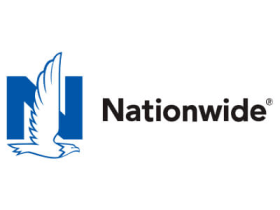 ★
A+
AM Best Financial Strength Rating
Financial strength ratings are based on 2022 AM Best data.
Provider Details
Nationwide has more than 85 years of experience with retirement planning. The popular insurer paid over $18 billion in claims and benefits to members in 2021.
Annuities Offered
7 Variable
3 Fixed Index
2 Fixed
2 Immediate
Pros
Variety of variable annuity offerings
Ranked 3rd in customer satisfaction by 2023 J.D. Power study
A+ Rating from BBB
Cons
Some FIAs have longer surrender charge schedule
Some indexes and investment options are relatively new, so hard to know how they will perform
Our Take
Nationwide specializes in variable annuities, making the company an excellent choice for anyone looking to purchase this type of product. The company stands out with its top-notch customer satisfaction scores and a wide variety of annuity products.
Each of the variable annuities Nationwide offers comes with unique features, like the Monument Advisor, which has a flat $20 fee and over 350 investment options. Minimum premiums for Nationwide annuities range from just $300 to $25,000, and the fees for variable annuities usually come out to between 0.20% and 1.3% of the contract's value.
Best Fixed Index Annuity Provider

GREAT FOR: FIXED INDEX ANNUITIES WITH LOW OR NO FEES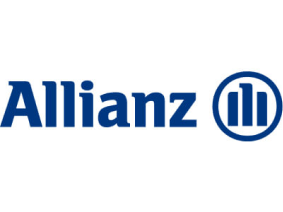 ★
A+
AM Best Financial Strength Rating
Financial strength ratings are based on 2022 AM Best data.
Provider Details
Allianz Life provides retirement solutions, including annuities and life insurance policies. The company is a subsidiary of the German financial services group Allianz SE.
Annuities Offered
7 Fixed Index
1 Index Variable
Pros
Most Allianz FIAs have no fees
Index variable annuity is highly customizable
A+ Rating from BBB and 0.14 NAIC Complaint Index score
Cons
Higher minimum premium on some products
No fixed or immediate product offerings
Our Take
"Allianz is best known for the quality of its fixed index annuity," CPA Mark Stewart told Annuity.org. And it's easy to see why: The company's FIA products offer plenty of index options to choose from and most have no annual fees.
Certain of Allianz's FIAs come with extra services or benefits. Consider the Allianz 222, which includes an income rider at no extra cost. Allianz 222 also provides six market indices and five different crediting methods to choose from.
The provider's index variable annuity product, Allianz Index Advantage, can be customized based on your financial priorities. Allianz offers versions of the product with an included Income Benefit rider, with no product fee or with features designed to work within an advisory platform.
Best Income Annuity Provider
GREAT FOR: IMMEDIATE OR DEFERRED INCOME ANNUITIES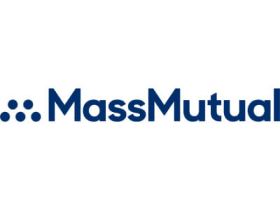 ★
A++
AM Best Financial Strength Rating
Financial strength ratings are based on 2022 AM Best data.
Provider Details
Since its founding in 1851, MassMutual has offered insurance and retirement products including life insurance, annuities and IRAs. The Massachusetts-based company holds an A++ rating from S&P Global Ratings.
Annuities Offered
1 Fixed
1 Deferred Income
1 SPIA
Pros
A- Rating from BBB and 0.03 NAIC Complaint Index score
Income annuities have lots of payout options
Low minimum premium for income annuities
Cons
Fewer product options available than from other providers
Our Take
MassMutual has provided life insurance and annuity products for over 170 years. Today, the company offers a fixed annuity as well as two income annuities. All the annuity products have a $10,000 minimum premium and relatively low surrender charges between 4% and 8%.
MassMutual's income annuities can be customized in several ways. The company offers several payout options and optional inflation protection. RetireEase Choice, the deferred income option, allows annuity owners to defer payments from 13 months to 30 years after the purchase date.
Best MYGA Provider
GREAT FOR: MULTI-YEAR GUARANTEED ANNUITIES (MYGAS)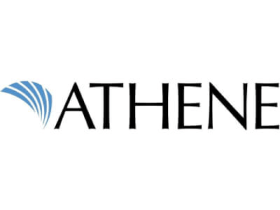 ★
A
AM Best Financial Strength Rating
Financial strength ratings are based on 2022 AM Best data.
Provider Details
A relative newcomer to the annuity industry, Athene Holdings was founded in 2008. Today, the company is one of the largest annuity providers in the country and offers a variety of products.
Annuities Offered
3 MYGAs
2 RILAs
6 Fixed Index
1 SPIA
Pros
A+ Rating from BBB and 0.1 NAIC Complaint Index score
MYGAs and FIAs provide annual free withdrawal privileges
Lifetime income available on all products
Cons
Some products include mandatory riders
Our Take
With over $22 billion in direct premiums written, Athene Holdings was the top annuity provider in the U.S. in 2021, according to data provided directly to Annuity.org from an AM Best public relations manager. The provider's extensive annuity offerings and strong customer satisfaction ratings make it easy to see why. Additionally, Athene offers lifetime income, one of the biggest benefits of purchasing an annuity, on all of its products.
Athene offers annual free withdrawal privileges on its fixed and fixed index annuities, but it's the MYGA products that really shine. With low minimum premiums (between $5,000 and $10,000) and low withdrawal charges (between 3% and 8%), Athene's MYGAs make sense for those who want dependable tax-deferred growth.
Best Annuity Provider for Customizable Contract
GREAT FOR: CONTRACTS THAT FIT YOUR NEEDS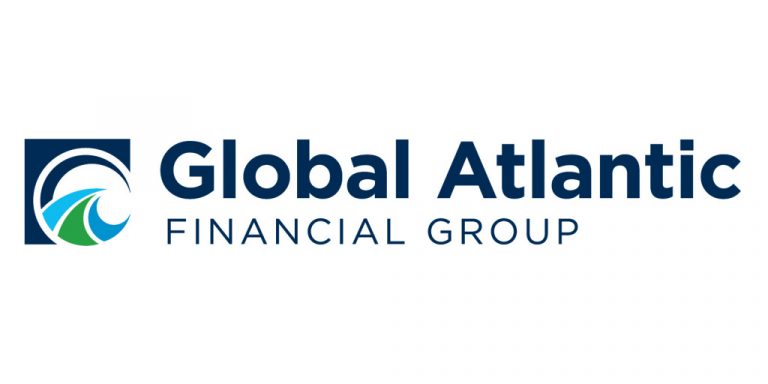 ★
A
AM Best Financial Strength Rating
Financial strength ratings are based on 2022 AM Best data.
Provider Details
Offering annuities and life insurance, Global Atlantic Financial Group serves over 2 million clients across the country. The company provides annuity products through its subsidiary, Forethought.
Annuities Offered
3 MYGAs
2 RILAs
6 Fixed Index
1 SPIA
Pros
A+ Rating from BBB and 0.06 NAIC Complaint Index score
Built-in benefits and customization options
Its variable annuity offers a large variety of investment options
Cons
Some products have fees and charges between 0.3% and 1.5% of the contract value
High minimum premium for some annuities
Our Take
Customers who want to "choose their own adventure" when purchasing an annuity might prefer those issued by Forethought, the annuity subsidiary of Global Atlantic. Forethought's array of annuity products come in several varieties and feature minimum premiums between $10,000 and $35,000.
Several of Forethought's annuities are designed with benefits and customization options to make your contract work for you. These include two FIAs, ForeIncome and Income 150+, which come with a guaranteed lifetime withdrawal benefit. Forethought also offers the ForeCare fixed annuity, which includes long-term care benefits, and the ForeInvestors Choice variable annuity, which gives annuity holders access to nearly 100 investment options.
Best Annuity Provider for Low Fees and Premiums
GREAT FOR: AFFORDABLE ACCESS TO RETIREMENT INCOME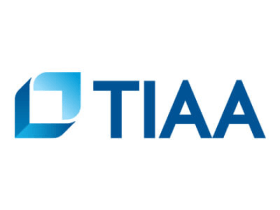 ★
A++
AM Best Financial Strength Rating ⓘ
Financial strength ratings are based on 2022 AM Best data.
Provider Details
The New York State Legislature created the Teachers Insurance and Annuity Association – College Retirement Equities Fund in 1918 to provide retirement income for college professors. Today, TIAA-CREF is the chief retirement vendor for people in the academic, medical and cultural professions.
Annuities Offered
Pros
Above-average NAIC Complaint Index score of 0.17
No fees and no minimum premium on Traditional annuity
Cons
Only three annuity products to choose from
B Rating from BBB
Our Take
TIAA is a dependable option for investors who are looking to purchase an annuity but might not have that much to invest. Though this provider only offers a few types of annuities, the low fees and premiums make its products more accessible to everyday consumers.
The TIAA Traditional fixed annuity has no fees and no minimum premium. The other fixed annuity, Investment Horizon, charges a $25 annual fee only if the contract is less than $25,000. Finally, TIAA's Intelligent Variable annuity has a low minimum premium of $2,500; however, charges and fees on the variable annuity can total between 0.45% and 3.0% of the contract's value.
Additional details about the featured annuity providers and their product offerings can be found on their respective websites, linked below:
Lock In Fixed Annuity Rates as High as 6.4%
Connect with an annuity specialist.
Other Annuity Providers We Considered
Company
Description
AM Best Financial Strength Rating
Products Available
American Equity Investment Life Insurance Company
American Equity is an industry leader in the development and sale of fixed index and fixed-rate annuity products. It is licensed to sell in all 50 states and Washington, D.C. The company's primary focus is annuities, but it also manages investment spreads and risk to earn predictable returns.
A-
•Fixed index annuities
•Fixed annuities
•Immediate annuities
American National Insurance Company
Texas-based American National was founded in 1905. A major provider of insurance and annuities, its products are distributed through career agents, independent marketing organizations and multiple line-exclusive agents, as well as direct distribution channels.
A
•Fixed deferred annuities
•Single premium immediate annuities
•Indexed deferred annuities
MetLife
MetLife is among the world's largest providers of insurance, annuities and employee benefit programs, with 90 million customers in more than 60 countries. It was founded in 1868 and is based in New York City.
A+
•Variable annuities
•Single premium deferred annuities
Midland National Life Insurance Company
Founded as the Dakota Mutual Life Insurance Company in 1906, Midland National now services more than 1 million life and annuity policies. It also has an A+ rating from S&P Global Ratings.
A+
•Fixed index annuities
•Multi-year guaranteed annuities
•Single premium immediate annuities
Mutual of Omaha
Founded in 1909 and made famous by its long-time sponsorship of a popular Wild Kingdom television show, Mutual of Omaha offers deferred and immediate annuities.
A+
•Immediate annuities
•Deferred annuities
New York Life
New York Life is one of the largest life insurance companies in the world and one of only three life insurers to hold the highest ratings from all four rating companies. Founded in 1845 as the Nautilus Insurance Company, New York Life sells annuities, long-term care insurance and mutual funds through its subsidiary NYLIFE Securities, a registered broker-dealer.
A++
•Fixed deferred annuities
•Variable annuities
North American Company for Life and Health Insurance
With a superior A+ rating from AM Best, North American offers a holistic portfolio of annuity and life insurance products to meet a range of needs among diverse policyholders.
A+
•Fixed index annuities
•Multi-year guaranteed annuities
•Single premium immediate annuities
Pacific Life
California-based Pacific Life was founded in 1868. In 1955, it became the first company west of the Mississippi River to computerize its operations.
A+
•Fixed annuities
•Fixed index annuities
•Variable annuities
Prudential
Prudential sells life insurance, mutual funds, group insurance, retirement services, investment management services and variable annuities. The company was founded in 1876 and is based in New Jersey.
A+
•Variable annuities
•Indexed variable annuities
•Fixed annuities
•Fixed index annuities
Purchasing an Annuity
Although you can purchase an annuity at any time in your life, most annuity purchasers are those nearing retirement or people in their mid-career planning for retirement who wish to protect their assets. Annuities are built to protect your money and secure future income for when you'll need it most, so it's important to purchase your annuity from a reputable provider company.
Annuities are insurance products issued by insurance companies and sold by insurance agents and financial institutions. The same large corporations that sell life, home, automobile and other types of insurance in the United States also sell the majority of annuity contracts.
Hundreds of companies issue annuities in America, though the country's major firms account for about 90% of all annuities sold each year.
Generally, each company sells at least one of the basic types of annuities:

Fixed annuities preset the principal and minimum interest rate.

Payments change based on how investment options perform.

Combine features of fixed and variable annuities.
Each type of annuity can be further tailored to meet the purchaser's needs with different variations, such as indexed and flexible premium annuities.
Today's Best Annuity Rates
Where To Buy Annuities
Although insurance companies must issue an annuity, not all annuity contracts are sold to the public directly via the issuing company's own agents.
In fact, most annuities in America are purchased from:
Annuity distributors, including large brokerage firms known as wirehouses, such as Merrill Lynch and Morgan Stanley.
Independent broker-dealers, like Raymond James.
Large banks, such as Bank of America.
Mutual fund companies like Vanguard and T. Rowe Price, which are considered some of the most competitive companies because they offer lower fees.
Thousands of independent agents, brokers and financial advisors across the country.
If you purchase an annuity from one of these middlemen, normally you will continue to work with them directly as you manage your contract, even though you will also receive information from the insurance company from time to time.
For example, if you own a variable-rate annuity, you will receive quarterly statements from the insurance company regarding the contract's underlying accounts. If you want to make changes to those accounts, though, you might do it through the agent or company who sold you the contract.
Selecting the Right Annuity Company for You
Unlike the checking, savings and money market accounts at your bank or credit union, annuities are not guaranteed by the FDIC or SIPC. Instead, the insurance company that issues the annuity backs the asset.
Therefore, you should do considerable research about the company before choosing a provider.
"The security of your guarantee is only as good as the financial stability of the insurance company," said financial advisor Stephen Kates, CFP®. "It is important to view the independent ratings of any companies you are considering." A good annuity provider should have a strong rating from AM Best or one of the other credit rating agencies.
Another factor many people consider when choosing an annuity company is customer satisfaction. You can use third-party review sites such as Trustpilot or the Better Business Bureau to understand how well a company treats its customers.
You can also check the company's annual NAIC Complaint Index results. With 1.0 representing an average expected number of complaints, a score below 1.0 is preferable. A Complaint Index score of 0.1, for example, means the company receives one-tenth as many complaints as expected of the average provider in the insurance market.
When selecting an annuity provider, it's important to think about your priorities. If you already know which type of annuity you want to buy, consider providers that specialize in this type of annuity. Or think about which features are most important to you and find out which providers offer those benefits.
Questions To Ask Yourself When Choosing an Annuity Company
Which type of annuity am I most interested in?
How much do I want to invest in an annuity?
How important is customizing my contract to me?
Do I want to get lifetime income from my annuity?
Do I want to add riders to my contract such as death benefits or long-term care waivers?
Most annuity companies provide detailed information on their products on their websites. Some even allow prospective customers to download product brochures that list annuity rates, features and fees. A provider's website can be a great resource, but you may also consider researching providers on other sites like personal finance or retirement planning blogs for a less biased perspective.
You may also solicit help from an expert who is independent of the annuity sales process when choosing which company to purchase from. Called independent fiduciaries, these experts will help you understand the entire annuity process and listen to your goals before recommending which insurance company to work with and what type of annuity to purchase.
This type of professional advice may be valuable to someone new to the annuity market because independent fiduciaries are not salespeople for insurance companies or banks and will put your needs first.
How soon are you retiring?
What is your goal for purchasing an annuity?
Select all that apply
Frequently Asked Questions About Annuity Companies
What's the best type of annuity to buy?
The best type of annuity to buy depends on what you want to get out of the annuity. Fixed annuities offer guaranteed growth but lower rates, while variable annuities have greater potential for growth along with some exposure to market volatility. Indexed annuities offer a mix of both exposure to market growth and downside protection.
Who issues annuities?
Annuities are issued by insurance companies. Some of the most popular annuity providers include Athene Holdings, Jackson National Life Insurance Company, Lincoln Financial Group, TIAA and Allianz Life.
Can you buy annuities directly?
You can purchase an annuity directly from a reputable provider; however, most annuity purchases occur through an intermediary, such as an independent agent or financial advisor.
Which annuity company offers the best rates?
As of December 2022, some providers with the highest fixed annuity rates included Oceanview Life, Americo, Athene Holdings and Forethought.