Fact-Checked
Annuity.org content is meticulously reviewed to ensure it meets our high standards for readability, accuracy, fairness and transparency.
Annuity.org articles are spellchecked, grammatically correct and typo-free. Annuity.org editors may revise content for clarity, logic, flow and meaning. Annuity.org only uses credible sources of information.
This includes reputable industry sources, select financial publications, credible nonprofits, official government reports, court records and interviews with qualified experts.
How to Cite Annuity.org's Article
APA Zimmermann, S. (2021, August 6). Mutual of Omaha. Annuity.org. Retrieved January 16, 2022, from https://www.annuity.org/annuities/providers/mutual-of-omaha/
MLA Zimmermann, Sheena. "Mutual of Omaha." Annuity.org, 6 Aug 2021, https://www.annuity.org/annuities/providers/mutual-of-omaha/.
Chicago Zimmermann, Sheena. "Mutual of Omaha." Annuity.org. Last modified August 6, 2021. https://www.annuity.org/annuities/providers/mutual-of-omaha/.
Mutual of Omaha is an insurance provider with more than a century of experience in the financial services realm. The company issues deferred and income annuities, aligning with its commitment to help consumers through life's transitions.
Why You Can Trust Annuity.org
Annuity.org has been providing reliable, accurate financial information to consumers since 2013. We adhere to ethical journalism practices, including presenting honest, unbiased information that follows Associated Press style guidelines and reporting facts from reliable, attributed sources. Our objective is to deliver the most comprehensive explanation of annuities and financial literacy topics using plain, straightforward language.


Our Partnerships, Vision and Goals

We partner with Senior Market Sales (SMS), a market leader with over 30 years of experience in the insurance industry, to offer personalized retirement solutions for consumers across the country. Our relationship with SMS (and Insuractive, the company's consumer-facing branch) allows us to facilitate the sale of annuities and other retirement-oriented financial products to consumers who are looking to purchase a safe, reliable solution to fill gaps in their retirement income. When we produce legitimate inquiries, we get compensated, in turn, making Annuity.org stronger for our audience. Readers are in no way obligated to use our partners' services to access Annuity.org resources for free.

SMS and Annuity.org share a common goal of educating consumers and helping them select the most appropriate product for their unique financial and lifestyle goals. Our network of advisors will never recommend products that are not right for the consumer nor will Annuity.org. Additionally, Annuity.org operates independently of its partners and has complete editorial control over the information we publish.

Our vision is to provide users with the highest quality information possible about their financial options and empower them to make informed decisions based on their unique needs.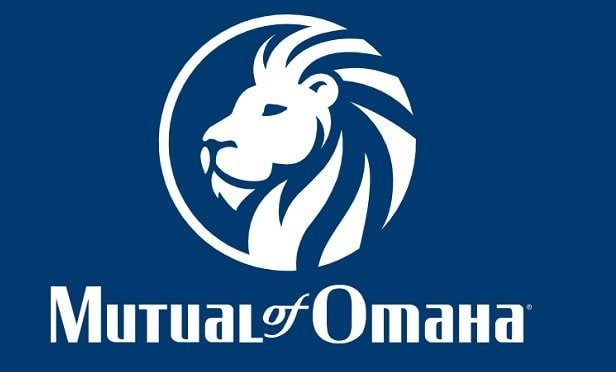 Mutual of Omaha Insurance Company, or Mutual of Omaha, has a long-standing history of growth and widespread support of clients.
"For more than 100 years, Mutual of Omaha's legacy has been a commitment to helping people protect what's important to them," according to the Mutual of Omaha website.
The Nebraska-based company's vision is for every customer to have "a financial future imagined, planned and secured." With a lion as its logo, Mutual of Omaha reflects its values of protection, strength and loyalty.
About Mutual of Omaha
The company chartered under the name Mutual Benefit Health & Accident Association in 1909 and began issuing health and accident insurance in 1910.
In 1950, the organization's name was shortened to Mutual of Omaha, and soon thereafter it became the first health and accident company to order an IBM data processing system.
Continuing with its use of leading-edge technology, Mutual of Omaha was one of the first insurance businesses to create an online application for Medicare Supplement policies in 2014. The mutual company has since broadened its reach and acquired subsidiaries throughout its history, including the following companies:
United of Omaha Life Insurance Company
Companion Life Insurance Company
United World Life Insurance Company
Omaha Insurance Company
Mutual of Omaha Investor Services, Inc.
Omaha Supplemental Insurance Company
East Campus Realty, LLC
Credit Ratings
Credit ratings help gauge annuity providers' ability to withstand future financial stress and cover claims. As a consumer, it is important to choose a company that exhibits financial strength and offers products that align with your financial goals.
Mutual of Omaha has earned solid ratings from three major credit rating agencies — AM Best, Moody's Investors Service and S&P Global Ratings.
Credit Ratings: Mutual of Omaha Insurance Company and United of Omaha Life Insurance Company
Credit Rating
AM Best:
A+
Superior
Moody's:
A1
Good
S&P Global Ratings:
A+
Strong
Annuity Products Offered by Mutual of Omaha
Mutual of Omaha currently issues two types of annuity products: income annuities and deferred annuities. These annuities are underwritten by United of Omaha Life Insurance Company.
Income Annuities
Income annuities can provide a fixed income stream, and they are often used to supplement other income for a specific time span or for a lifetime. Income annuities offer optional benefits to meet your needs, such as cost-of-living adjustments and guaranteed beneficiary payments.
Mutual of Omaha's income annuity products include:
Ultra-Income
Income Access
Deferred Income Protector
Income Annuity with Premium Return
Deferred Annuities
Deferred annuities offer tax-deferred growth. These products have a rate of return that is guaranteed for a chosen period of five or seven years. You can also choose from a variety of income payout options.
The following deferred annuities are available to consumers from Mutual of Omaha:
Bonus Flexible Annuity
Ultra-Secure Plus
Ultra-Premier
Interested in Buying an Annuity?
Learn about the different types of annuities and find out which one is right for you.
Client Resources
Policyholders can file an individual or workplace claim on the Mutual of Omaha website. The company also provides a Medicare Advice Center and financial planning advice for the following topics:
Learning about Medicare options
Preparing for retirement
Building a stronger business
Understanding life insurance
Tackling finances
Living a healthier life
Traveling the world
Mutual of Omaha is also known for its "Wild Kingdom" television series that started in 1963, impacting conservation efforts for wildlife and the planet. According to Mutual of Omaha, "protecting families — yours and our global family — is in our DNA."
Please seek the advice of a qualified professional before making financial decisions.
Last Modified: August 6, 2021
Share This Page:
6 Cited Research Articles
Annuity.org writers adhere to strict sourcing guidelines and use only credible sources of information, including authoritative financial publications, academic organizations, peer-reviewed journals, highly regarded nonprofit organizations, government reports, court records and interviews with qualified experts. You can read more about our commitment to accuracy, fairness and transparency in our editorial guidelines.