American Equity
American Equity Investment Life Holding Company, or American Equity, is a retirement planning business and a top-tier provider of annuity products.

Written By

Sheena Zimmermann, M.Ed.

Sheena Zimmermann, M.Ed.

Financial Writer

As a professional who values lifelong learning, Sheena Zimmermann joined the Annuity.org team with a deep commitment to connecting readers with resources designed to improve their financial literacy and strengthen their financial health.

Read More

Edited By

Kim Borwick

Kim Borwick

Financial Editor

Kim Borwick is a writer and editor who studies financial literacy and retirement annuities. She has extensive experience with editing educational content and financial topics for Annuity.org.

Read More

Financially Reviewed By

Timothy Li, MBA

Timothy Li, MBA

Business Finance Manager

Timothy Li, MBA, has dedicated his career to increasing profitability for his clients, including Fortune 500 companies. Timothy currently serves as a business finance manager where he researches ways to increase profitability within the supply chain, logistics and sales departments.

Read More

Updated: January 17, 2023
4 min read time
This page features 4 Cited Research Articles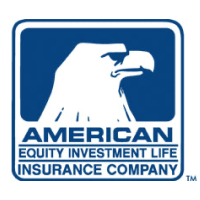 Headquartered in West Des Moines, Iowa, American Equity is an American-owned and operated financial services company. They are licensed to sell annuity products in all 50 states and the District of Columbia.
American Equity currently serves more than 500,000 contract owners across the United States.
About American Equity
David J. Noble founded American Equity in 1995, and the company centered on two philosophies: exemplary customer service and product integrity. With only three employees at the beginning, the company has grown to more than a 800-person staff and 24,000 agents today.
In the second quarter of 2022, American Equity's net income available to common stockholders was $349.7 million. Based on the information in their 2022 Earnings Press Release, American Equity is considered a leading issuer of fixed index annuities.
American Equity has three member companies, including:
American Equity Investment Life Insurance Company
Eagle Life Insurance Company
American Equity Investment Life Insurance Company of New York
American Equity specializes in selling fixed index and fixed rate annuities, sharing, "We are in the business of helping individuals preserve their retirement dollars and provide a secure, predictable income they cannot outlive."
If you're a current annuity policyholder with American Equity, you can contact them toll-free at:
Credit Ratings
There are many annuity providers to choose from. As you compare their rates, product options and annuity fees, it is also important to review their credit ratings.
Credit ratings are agency opinions that demonstrate an insurance company's financial strength. American Equity has the following scores among three reports:
| | Standard and Poor's | Fitch | A.M. Best |
| --- | --- | --- | --- |
| Insurer Financial Strength | A- | A- | A- |
The A- rating shows American Equity's proven capacity to cover financial obligations, although the company may be more vulnerable to adverse economic conditions compared with higher-rated companies.
Annuity Products Offered by American Equity
American Equity takes pride in its personal approach to selling annuities for financial security.
The company expresses on their website, "At American Equity, we strive to provide stable annuity products backed by our company's financial strength, disciplined investment practices and award-winning customer service."
Current product offerings include fixed indexed annuities, fixed annuities and immediate annuities.
Fixed Indexed Annuities
Fixed indexed annuities provide premium protection with growth potential. Earnings are tied to a specific stock index, such as the S&P 500. American Equity provides several fixed indexed annuity product options:
Destinations
AssetShield 5
AssetShield 7
AssetShield 10
IncomeShield 7
IncomeShield 10
Bonus Gold
Retirement Gold
Fixed Annuities
Fixed annuities are designed to provide a reliable income stream with a guaranteed interest rate. This rate is determined at the beginning of the contract. In this category, American Equity offers the Guarantee Series and GuaranteeShield Series products.
Both fixed indexed and fixed annuities grow tax-deferred until you begin receiving payments. Your interest rate cannot fall below zero, even if the stock market experiences a downturn.
Immediate Annuities
Immediate annuities provide periodic payments for life, or a chosen timespan. American Equity's Single Premium Immediate Annuity begins paying out within 12 months of the contract's start date.
American Equity refers to their services as "sleep Insurance." Instead of having sleepless nights while worrying about their retirement, policyholders can feel more secure with guaranteed annuity income.
Interested in Buying an Annuity?
Learn about the different types of annuities and find out which one is right for you.
Client Resources
At American Equity, excellent customer service is a core business philosophy. The company offers educational resources, calculators and an interactive client website. Contract owners can easily review the status of recent requests, submit online requests and access premium and withdrawal history.
If you have an annuity with American Equity, you can log into your account at:
---
About Annuity.org
Annuity.org has provided reliable, accurate and trustworthy financial information to readers since 2013. We partner with professionals like those from Senior Market Sales (SMS), a market leader with over 30 years of experience in the insurance industry, to offer personalized retirement solutions for consumers across the country.
Any information offered about the company above is provided free of charge and individual product offerings are verified and accurate as of publication.
Our partners work with the provider companies mentioned on our site. However, Annuity.org is not a service provider. Actual products, terms and rates offered through the above company are subject to in-state availability and a variety of other factors. Visit the Our Partners page for additional information.
Please seek the advice of a qualified professional before making financial decisions.
Last Modified: January 17, 2023
Share This Page:
4 Cited Research Articles
Annuity.org writers adhere to strict sourcing guidelines and use only credible sources of information, including authoritative financial publications, academic organizations, peer-reviewed journals, highly regarded nonprofit organizations, government reports, court records and interviews with qualified experts. You can read more about our commitment to accuracy, fairness and transparency in our editorial guidelines.
Who Am I Calling?
Calling this number connects you to Senior Market Sales (SMS), a trusted partner of Annuity.org.
If you're interested in buying an annuity, a representative will provide you with a free, no-obligation quote.
SMS is committed to excellent customer service. The company can help you find the right insurance agent for your unique financial objectives.
877-918-7024
Your web browser is no longer supported by Microsoft. Update your browser for more security, speed and compatibility.
If you are interested in learning more about buying or selling annuities, call us at 877-918-7024