Learn About Top Annuity Products & Get a Free Quote
Find out how an annuity can offer you guaranteed monthly income throughout your retirement. Speak with one of our qualified financial professionals today to discover which of our industry-leading annuity products fits into your long-term financial strategy.
---
Or Call us at 877-918-7024
American National
American National Insurance Company was established over 100 years ago and now operates in all 50 states. It is a publicly traded company with 4,600 full-time employees. Recently acquired by Brookfield Reinsurance, American National was recognized by Forbes as one of "America's Best Insurance Companies" in 2022.

Written By

Jennifer Schell

Jennifer Schell

Financial Writer

Jennifer Schell joined Annuity.org in 2022. She is a professional writer with more than three years of experience creating content for a variety of industries ranging from travel to tax accounting. She combines her strong writing skills and her passion for educating others to write engaging and informative financial content for Annuity.org.

Read More

Edited By

Lamia Chowdhury

Lamia Chowdhury

Financial Editor

Lamia Chowdhury is a financial editor at Annuity.org. Lamia carries an extensive skillset in the content marketing field, and her work as a copywriter spans industries as diverse as finance, health care, travel and restaurants.

Read More

Financially Reviewed By

Timothy Li, MBA

Timothy Li, MBA

Business Finance Manager

Timothy Li, MBA, has dedicated his career to increasing profitability for his clients, including Fortune 500 companies. Timothy currently serves as a business finance manager where he researches ways to increase profitability within the supply chain, logistics and sales departments.

Read More

Updated: January 17, 2023
5 min read time
This page features 5 Cited Research Articles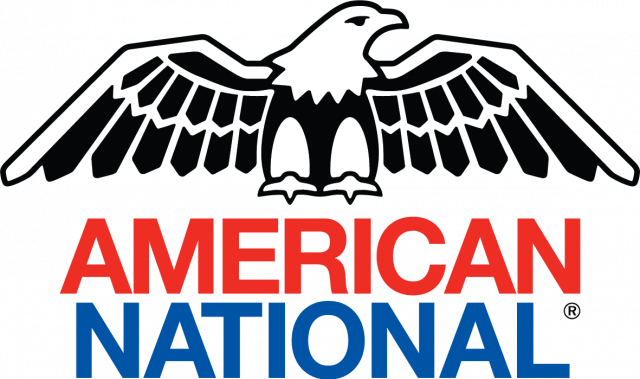 About American National Insurance
Part of the parent company American National Group, Inc., American National Insurance is one of several companies and subsidiaries that underwrite, issue and administer insurance policies and annuities.
American National Insurance Company was founded in Galveston, Texas in 1905. It is a publicly traded company that currently has 4,600 full-time employees. American National operates in all 50 states, with its available products varying by location.
Forbes named American National one of "America's Best Insurance Companies" in 2022 due to the company's long history of both exceptional performance and outstanding customer service. Forbes also recognized American National as one of its "Most Trustworthy Financial Companies" in 2009 and 2017.
Exceptional customer service has long been one of American National's most important values — one that the company is committed to delivering over the long term. Along with its subsidiaries, American National offers insurance products that help every customer build and secure a stronger future.
In May 2022, Global asset management company Brookfield Reinsurance acquired American National for approximately $5.1 billion. According to a Brookfield press release, Brookfield Reinsurance plans to build on American National's strong track record of stable growth and disciplined underwriting. American National will also maintain its headquarters in Galveston, TX, its presence in League City, TX, and operating hubs in Springfield, MO and Albany, NY.
Credit Ratings
Credit ratings offer consumers insight into the financial stability of an annuity provider. These scores are issued by independent credit rating agencies.
If you're interested in purchasing an annuity, take the time to research several insurance companies. Look for reliability and a long-term record of fiscal stability.
Credit ratings are provided by agencies such as Moody's S&P, Moody's, AM Best and Fitch. These agencies evaluate insurers based on their financial capacity and claims-paying abilities (CPAs). To minimize the risk of an insurance company defaulting on an annuity contract, it's important to choose a company with a high rating.
| Credit Agency | Rating |
| --- | --- |
| A.M. Best | A |
| Fitch | A |
| Standard & Poor's | A |
Annuity Products Provided by American National
As of December 2022, American National and its affiliates offer three categories of annuity products: single premium immediate, indexed deferred and fixed deferred annuities.
Single Premium Immediate Annuities
A single premium immediate annuity is a simple and consumer-friendly option with no accumulation period. In addition, they generate a predictable income from a fixed sum since they deliver a guaranteed income within one month after purchase.
Immediate annuities spread your income over several years, making your tax liability more manageable and allowing you to keep more of what you make. You can structure your payments by choosing the amount and duration of payments. And if you need to access your funds unexpectedly, there are options that may fit your needs.
Indexed Deferred Annuities
Indexed annuities protect your principal while still allowing your money to accumulate interest through strong market performance. Indexed deferred annuity purchasers begin receiving payments at a point in the future while the annuity has time to collect earnings in the present.
These earnings are tax-deferred growth, meaning you only pay tax when you receive the payout.
Indexed deferred annuities from American National include early access options. These let you withdraw portions of your funds or change them to payments that generate income (subject to taxes and surrender charges) in the case of an unexpected need. The lifetime income rider is also an optional add-on that provides an income stream guaranteed for your lifetime, even if the value of your annuity drops to zero.
Fixed Deferred Annuities
American National offers fixed annuities that offset market uncertainty with predictable, guaranteed interest rates over a fixed period.
Their fixed rate of return and tax-deferred growth give investors peace of mind knowing their money is earning predictable income and is sheltered from market uncertainty.
Fixed deferred annuities from American National also include early access options such as withdrawing part of your funds or changing to payments that generate income in the case of unforeseen need. The optional lifetime income rider is also available for this type of annuity.
Who Owns American National Insurance Company?
Brookfield Asset Management Reinsurance Partners acquired American National in May 2022.
In addition to capital solutions for both insurance and reinsurance companies, Brookfield offers pension risk transfer products for the Canadian pension plan market. Class A exchangeable shares issued by Brookfield Reinsurance can be exchanged on a one-for-one basis with class A limited voting shares issued by Brookfield Asset Management Inc.
American National's long history of steady growth and disciplined underwriting will continue under Brookfield Reinsurance. Brookfield Reinsurance will leverage its best-in-class expertise and resources to further develop American National's strong capital position and support its continuing policyholder and customer service commitments.
American National will continue operating under its own name.
Client Resources
American National customers can log in to their accounts online with their email address and password. Customers can file a claim, pay a bill and view account settings through this online access.
American National annuity customers can also contact the company at the following numbers.
American National Contact Information for Annuities Annuity Bill Pay & Policy Service

1-800-252-9546

Claim Service

1-800-615-7372

Variable Annuity Contracts

1-800-306-2959
Please seek the advice of a qualified professional before making financial decisions.
Last Modified: January 17, 2023
Share This Page:
5 Cited Research Articles
Annuity.org writers adhere to strict sourcing guidelines and use only credible sources of information, including authoritative financial publications, academic organizations, peer-reviewed journals, highly regarded nonprofit organizations, government reports, court records and interviews with qualified experts. You can read more about our commitment to accuracy, fairness and transparency in our editorial guidelines.
Who Am I Calling?
Calling this number connects you to Senior Market Sales (SMS), a trusted partner of Annuity.org.
If you're interested in buying an annuity, a representative will provide you with a free, no-obligation quote.
SMS is committed to excellent customer service. The company can help you find the right insurance agent for your unique financial objectives.
877-918-7024
Your web browser is no longer supported by Microsoft. Update your browser for more security, speed and compatibility.
If you are interested in learning more about buying or selling annuities, call us at 877-918-7024