Fact-Checked
Annuity.org content is meticulously reviewed to ensure it meets our high standards for readability, accuracy, fairness and transparency.
Annuity.org articles are spellchecked, grammatically correct and typo-free. Annuity.org editors may revise content for clarity, logic, flow and meaning. Annuity.org only uses credible sources of information.
This includes reputable industry sources, select financial publications, credible nonprofits, official government reports, court records and interviews with qualified experts.
How to Cite Annuity.org's Article
APA Zimmermann, S. (2021, July 2). American National. Annuity.org. Retrieved January 24, 2022, from https://www.annuity.org/annuities/providers/american-national/
MLA Zimmermann, Sheena. "American National." Annuity.org, 2 Jul 2021, https://www.annuity.org/annuities/providers/american-national/.
Chicago Zimmermann, Sheena. "American National." Annuity.org. Last modified July 2, 2021. https://www.annuity.org/annuities/providers/american-national/.
American National is an insurance company that sells a variety of financial services and products, including annuities. These products can provide long-term financial security for clients.
Why You Can Trust Annuity.org
Annuity.org has been providing reliable, accurate financial information to consumers since 2013. We adhere to ethical journalism practices, including presenting honest, unbiased information that follows Associated Press style guidelines and reporting facts from reliable, attributed sources. Our objective is to deliver the most comprehensive explanation of annuities and financial literacy topics using plain, straightforward language.


Our Partnerships, Vision and Goals

We partner with Senior Market Sales (SMS), a market leader with over 30 years of experience in the insurance industry, to offer personalized retirement solutions for consumers across the country. Our relationship with SMS (and Insuractive, the company's consumer-facing branch) allows us to facilitate the sale of annuities and other retirement-oriented financial products to consumers who are looking to purchase a safe, reliable solution to fill gaps in their retirement income. When we produce legitimate inquiries, we get compensated, in turn, making Annuity.org stronger for our audience. Readers are in no way obligated to use our partners' services to access Annuity.org resources for free.

SMS and Annuity.org share a common goal of educating consumers and helping them select the most appropriate product for their unique financial and lifestyle goals. Our network of advisors will never recommend products that are not right for the consumer nor will Annuity.org. Additionally, Annuity.org operates independently of its partners and has complete editorial control over the information we publish.

Our vision is to provide users with the highest quality information possible about their financial options and empower them to make informed decisions based on their unique needs.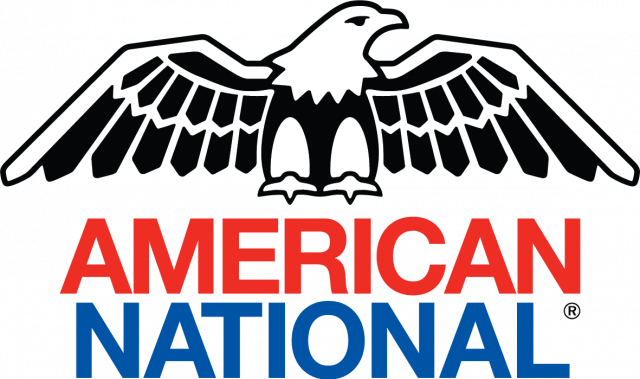 American National Insurance Company was established in Galveston, Texas in 1905. The organization currently operates in all 50 states, and its available products vary by location.
About American National
The American National name refers to a group of companies and subsidiaries that underwrite, issue and administer insurance policies and annuities. American National Group, Inc. is the parent company.
American National is a publicly traded organization with 4,600 full-time employees. According to Fortune, American National has $29.5 billion in assets as of March 31, 2021.
American National commits to shared values with clients: financial strength, integrity, respect, service and teamwork. The company and its subsidiaries specialize in insurance products that offer stability, longevity and security.
American National Products
Life insurance
Homeowners insurance
Renters insurance
Business insurance
Auto insurance
Classic car insurance
Health insurance
Farm and ranch insurance
Recreational insurance
Specialty products
Annuities
Credit Ratings
Credit ratings are independent opinions provided by agencies to convey the financial strength of insurance companies.
This scoring helps measure American National against other annuity providers. AM Best and Standard & Poor's provided recent credit ratings for American National's units, ranking the insurance carrier's claims-paying abilities (CPAs).
American National Credit Ratings
| AM Best | Standard & Poor's |
| --- | --- |
| A (excellent) financial strength rating (as of November 19, 2020) | A (stable) financial strength rating (as of August 31, 2020) |
The outlook of these ratings is stable. AM Best reports that the American National Group's investment portfolio is performing well, with its balance sheet strength boasting the strongest ranking. American National also cites the strongest level of risk-adjusted capitalization.
"We strive to achieve the highest standard of ethics, accountability and compliance," states American National's website. "We're dedicated to strong financial stability and growth to operate responsibly and fairly for everyone — from you to our employees to our business partners."
Annuity Products Provided by American National
American National and its affiliates currently issue three categories of annuity products: single premium immediate, indexed deferred and fixed deferred annuities.
Single Premium Immediate Annuities
To purchase single premium immediate annuities, or SPIAs, clients pay a sum of money, or a single premium up front. SPIA owners begin receiving payments within 12 months of the annuity's purchase.
Indexed Deferred Annuities
Indexed annuities are tied to a stock index, and they can accumulate interest with strong market performance. With deferred annuities, purchasers begin receiving their stream of payments at a point in the future. This means that the annuity has time — called an accumulation phase — to collect earnings.
Fixed Deferred Annuities
American National offers fixed annuities with a guaranteed interest rate for a specific period of time. These products can provide predictable income with a fixed rate of return, regardless of market uncertainty.
Interested in Buying an Annuity?
Learn about the different types of annuities and find out which one is right for you.
Client Resources
American National provides an array of online resources and personal guidance for clients. Insurance or annuity owners can access an online portal to request tax forms, pay premiums and view billing information. Annuity policy forms, including an application for an additional beneficiary, direct deposit and claim forms, are also available online.
While resources can be found at clients' fingertips, American National values direct, individualized service.
Please seek the advice of a qualified professional before making financial decisions.
Last Modified: July 2, 2021
Share This Page:
6 Cited Research Articles
Annuity.org writers adhere to strict sourcing guidelines and use only credible sources of information, including authoritative financial publications, academic organizations, peer-reviewed journals, highly regarded nonprofit organizations, government reports, court records and interviews with qualified experts. You can read more about our commitment to accuracy, fairness and transparency in our editorial guidelines.