Fixed Annuity
A fixed annuity is an insurance contract that guarantees the buyer a fixed interest rate on their contributions for a specific period of time. Fixed annuities are good investments for those interested in premium protection, income for life and low risk. A fixed annuity also does not offer any inflation protection, which may be considered a disadvantage to some.
Fact-Checked
Annuity.org partners with outside experts to ensure we are providing accurate financial content.
These reviewers are industry leaders and professional writers who regularly contribute to reputable publications such as the Wall Street Journal and The New York Times.
Our expert reviewers review our articles and recommend changes to ensure we are upholding our high standards for accuracy and professionalism.
Our expert reviewers hold advanced degrees and certifications and have years of experience with personal finances, retirement planning and investments.
What Is a Fixed Annuity and How Does It Work?
Case Study Example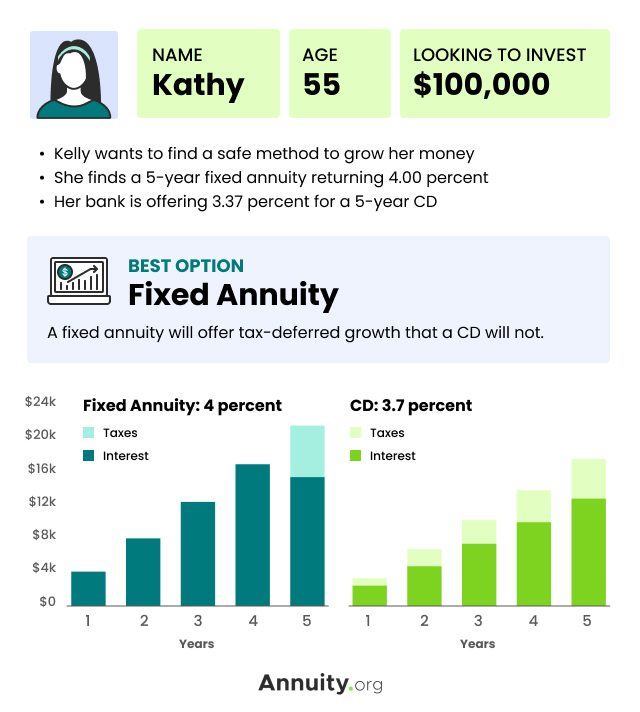 Who Should Get a Fixed Annuity?
Accumulation and Payout
What Goes into a Fixed Annuity Rate?
Are Fixed Annuities Guaranteed?
Types of Fixed Annuities
Traditional Fixed
Fixed Index Annuity
Multi-Year Guaranteed Annuity (MYGA)
Pros and Cons of Fixed Annuities
Fixed Annuities and CDs
Comparing Fixed Annuities to Variable and Indexed Annuities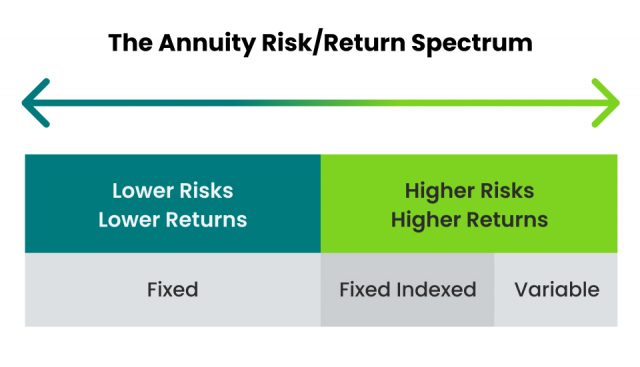 Questions About Fixed Annuities
Please seek the advice of a qualified professional before making financial decisions.
Last Modified: August 25, 2021
Share This Page:
11 Cited Research Articles
Annuity.org writers adhere to strict sourcing guidelines and use only credible sources of information, including authoritative financial publications, academic organizations, peer-reviewed journals, highly regarded nonprofit organizations, government reports, court records and interviews with qualified experts. You can read more about our commitment to accuracy, fairness and transparency in our editorial guidelines.