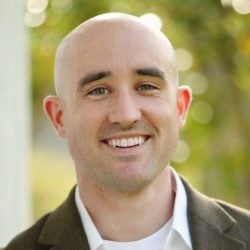 Brandon Renfro, Ph.D., CFP®, RICP®, EA
Co-Owner of Belonging Wealth Management
Brandon Renfro, Ph.D., CFP®, RICP®, EA, is a former finance professor with years of experience in the financial industry. He has taught multiple courses, covering numerous topics like personal financial planning, macroeconomics and financial accounting. Brandon is also the co-owner of Belonging Wealth Management in Longview, TX, where he helps clients feel secure as they deal with the financial implications of retirement.
In addition, Brandon is a Certified Financial Planner™ professional and Retired Income Certified Professional®, with the ability to explain complicated financial information in general terms. He also writes for different publications, where he covers retirement topics such as taxes, Social Security and withdrawal strategies.
His financial content has appeared in reputable publications such as The Wall Street Journal, the Journal of Financial Planning and Forbes.
Brandon is also an Infantry Major in the Arkansas Army National Guard.