Learn About Top Annuity Products & Get a Free Quote
Find out how an annuity can offer you guaranteed monthly income throughout your retirement. Speak with one of our qualified financial professionals today to discover which of our industry-leading annuity products fits into your long-term financial strategy.
---
Or Call us at 877-918-7024
Reasons to Buy an Annuity
There are many reasons to buy annuities, depending on your lifestyle needs. Among other benefits, they can provide you with guaranteed income for life, a way to provide for your loved ones, protection against losing your initial investment and help with long-term care costs.

Written By

Elaine Silvestrini

Elaine Silvestrini

Financial Writer

Elaine Silvestrini is an advocate for financial literacy who worked for more than 25 years in journalism before joining Annuity.org as a financial writer.

Read More

Edited By

Kim Borwick

Kim Borwick

Financial Editor

Kim Borwick is a writer and editor who studies financial literacy and retirement annuities. She has extensive experience with editing educational content and financial topics for Annuity.org.

Read More

Financially Reviewed By

Rubina K. Hossain, CFP®

Rubina K. Hossain, CFP®

Certified Financial Planner™ Professional

Certified Financial Planner Rubina K. Hossain is chair of the CFP Board's Council of Examinations and past president of the Financial Planning Association. She specializes in preparing and presenting sound holistic financial plans to ensure her clients achieve their goals.

Read More

Updated: January 17, 2023
9 min read time
This page features 12 Cited Research Articles
Some people think annuities are complicated, partly because they come in so many varieties. But they're more like ice cream in that sense because they come in many flavors, allowing you to select the kind that suits you.
You can also add different toppings on ice cream, akin to riders on annuities. Like ice cream toppings, annuity riders usually come at an additional cost.
The point here is that you can design annuities to meet your needs. So what one person may consider complicated, others see as customizable.
The primary reasons to buy an annuity include safety, long-term growth and income. You can manage how much income and how much risk you're comfortable with.

Annuities are a way to save your money tax deferred until you are ready to receive retirement income. They provide security against outliving your retirement savings. Plus, they can be a way to provide for your loved ones after you die or for yourself should you need long-term care.
Annuity expert Stan Garrison Haithcock devised an acronym to describe the benefits of annuities: PILL. It stands for Premium Protection, Income for Life, Legacy and Long-Term Care.
Let's break that down.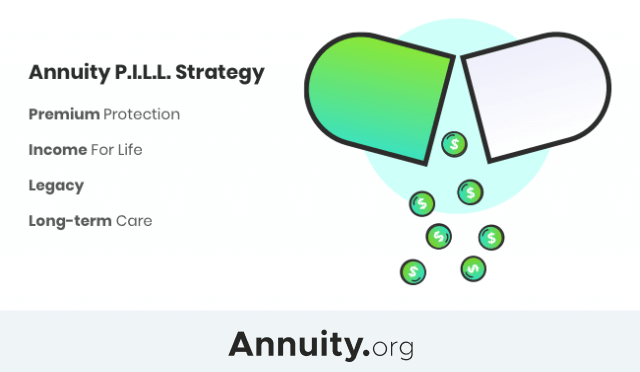 Premium Protection
Premium protection means you will always walk away with your purchase payment no matter what. In other words: You can't lose the money you started with.
Fixed annuities of all stripes guarantee the safety of your initial investment. With fixed-indexed annuities, you have both premium protection when the market is down and the possibility of growing your investment when the market is up. You have upside potential (within certain limits) with no risk of loss.
Other investments, such as stocks, place your principal at risk. This is something many retirees, in particular, can't tolerate, as they need their savings to fund their living expenses for the rest of their lives.
Interested in Buying an Annuity?
Learn about the different types of annuities and find out which one is right for you.
Income for Life
Many annuities provide the annuitant a stream of guaranteed retirement income for his or her entire life. Depending on the contract, they may also provide income for the annuitant's spouse for his or her life. That's known as a joint and survivor option.
A lifetime payout annuity may provide payments that are either fixed or variable. Variable payments change based on the performance of an underlying investment portfolio. These come with the potential for greater growth and the risk of loss.
With fixed payments, the dollar amounts are set in the contract and don't vary. When the market is volatile or on a down cycle, knowing your monthly income will never go down can provide a sense of security that's invaluable in retirement.
In fact, research has shown that retirees with guaranteed income are happier than those without it. The thought of losing your money, resources or lifestyle is terrifying. An annuity that provides a steady stream of income allows you to live with dignity through retirement. And a guaranteed lifestyle is priceless.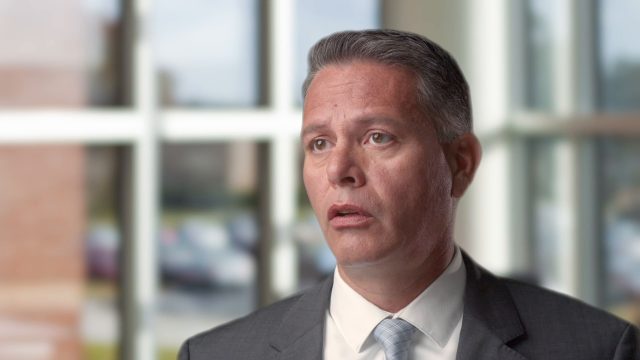 This feature of annuities is especially important in an age in which pensions, with their dependable income, are becoming less common. And it can be difficult for a retiree to manage a lump sum of cash, spending just enough to live on without running out.
Those worries can be eliminated by buying annuities.
The promise of income for life is also insurance against outliving your assets. With a life annuity, no matter how long you live, you will continue to receive that stream of income. Even after you've collected your entire premium and any expected earnings, the income will continue. No other investment can provide that promise.
Calculate your estimated monthly payments
Ready to Secure Your Financial Future?
Get guaranteed income for retirement by purchasing an annuity today.
Legacy
Death benefit riders can allow you to pass on your annuity to one or more named beneficiaries when you die. How this will work will depend on the wording of your annuity contract.
Your contract may provide for a minimum number of payments for your beneficiaries, for example. It may stipulate the remaining principal be passed on. Funds may be distributed as a lump sum or a stream of payments.
With a joint and survivor annuity, your spouse can assume ownership of the annuity when you die under the same terms that you received your payments.
Did You Know?
In most states, annuities move over probate-free, meaning the assets go right to the beneficiary.
By including a beneficiary in an annuity contract, you can protect your heirs from having to go through probate. Probate is the legal process of dividing a deceased person's estate and following a will. Going through probate involves costs and time.
Designating a beneficiary, other than a spouse, is more complicated with a life annuity. But one option is to have a "life with period certain" annuity. This provides that payments will be made for a minimum period of time, such as 10 years, and then for the rest of your life. If you die before the end of the period certain, your beneficiary can receive the funds for that remaining time.
Long-Term Care
Long-term care riders are an option in many annuity contracts. They provide a level of insurance against the expenses of long-term care should you need it.
The average national cost for a semi-private room in a nursing home was $7,908 a month in 2021, according to Genworth's 2022 Cost of Care Survey. That's $94,900 a year.
Long-Term Care Needs
Someone turning 65 years old has a nearly 70 percent chance of needing some kind of long-term care services in their remaining years.
Long-term care annuity riders don't pay the entire cost of care or provide the level of reimbursement available from traditional long-term care insurance. But they're generally much less expensive than insurance policies. A long-term care policy with $165,000 level benefits, purchased for a couple at age 60 in 2022, cost an average of $2,600 a year, according to the American Association for Long-Term Care Insurance.
And long-term care annuity riders have become more popular than the traditional long-term care insurance policies. In 2014, the number of annuities with long-term care riders exceeded the number of long-term care insurance policies for the first time.
Such riders generally will increase your annuity payout by some multiple for a designated period of time should you need long-term care. For example, your rider might pay you double your normal income stream for up to five years.
Another option is a contract that allows you to make large withdrawals from your annuity principal if you require long-term care.
Annuities with long-term care riders usually have less stringent medical underwriting than the traditional long-term care policy. If you are able to live independently, you still have access to the annuity for income even if you never need long-term care.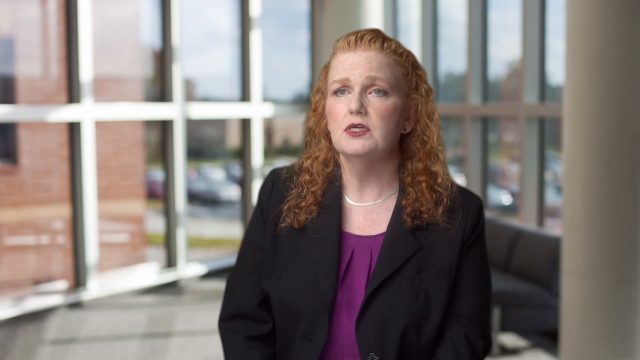 Please seek the advice of a qualified professional before making financial decisions.
Last Modified: January 17, 2023
Share This Page:
12 Cited Research Articles
Annuity.org writers adhere to strict sourcing guidelines and use only credible sources of information, including authoritative financial publications, academic organizations, peer-reviewed journals, highly regarded nonprofit organizations, government reports, court records and interviews with qualified experts. You can read more about our commitment to accuracy, fairness and transparency in our editorial guidelines.
Who Am I Calling?
Calling this number connects you to Senior Market Sales (SMS), a trusted partner of Annuity.org.
If you're interested in buying an annuity, a representative will provide you with a free, no-obligation quote.
SMS is committed to excellent customer service. The company can help you find the right insurance agent for your unique financial objectives.
877-918-7024
Your web browser is no longer supported by Microsoft. Update your browser for more security, speed and compatibility.
If you are interested in learning more about buying or selling annuities, call us at 877-918-7024