2.8 Million
2022 Total Unique Users
4.15 Million
2022 Total Page Views
80% Growth
YoY, 2021-2022
Who We're Looking For
We vet all new partners to ensure they will uphold our values and high standards, and ultimately serve the best interest of those turning to us for guidance.
Qualifications of an Annuity.org
Trusted Partner
Must be an active broker/agent for 2+ years with all relevant licenses, designations, registrations and other pertinent credentials.
Must have had no regulatory actions, investment-related licensing issues, arbitrations or complaints in the past five years.
Must have a positive online presence and reputation.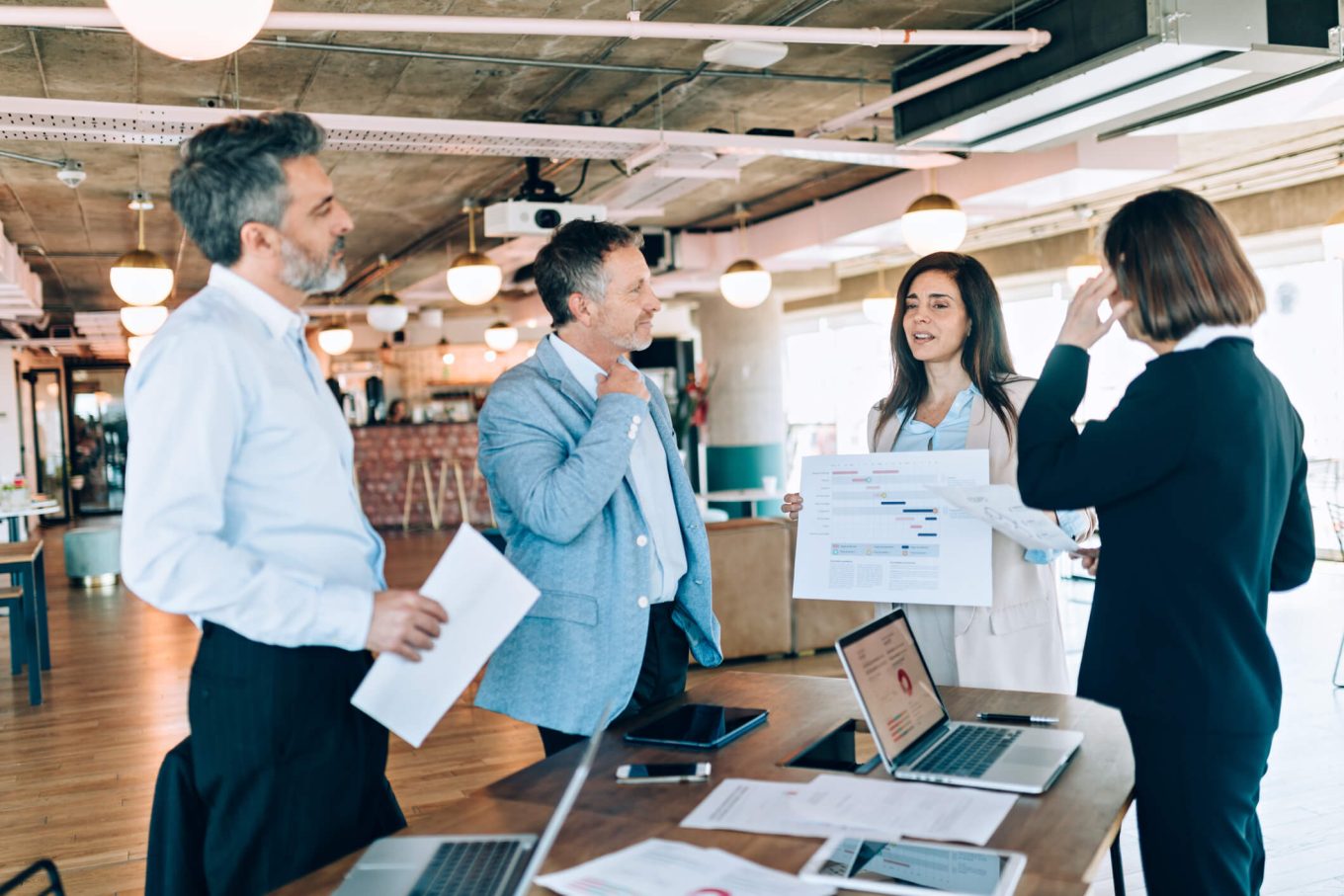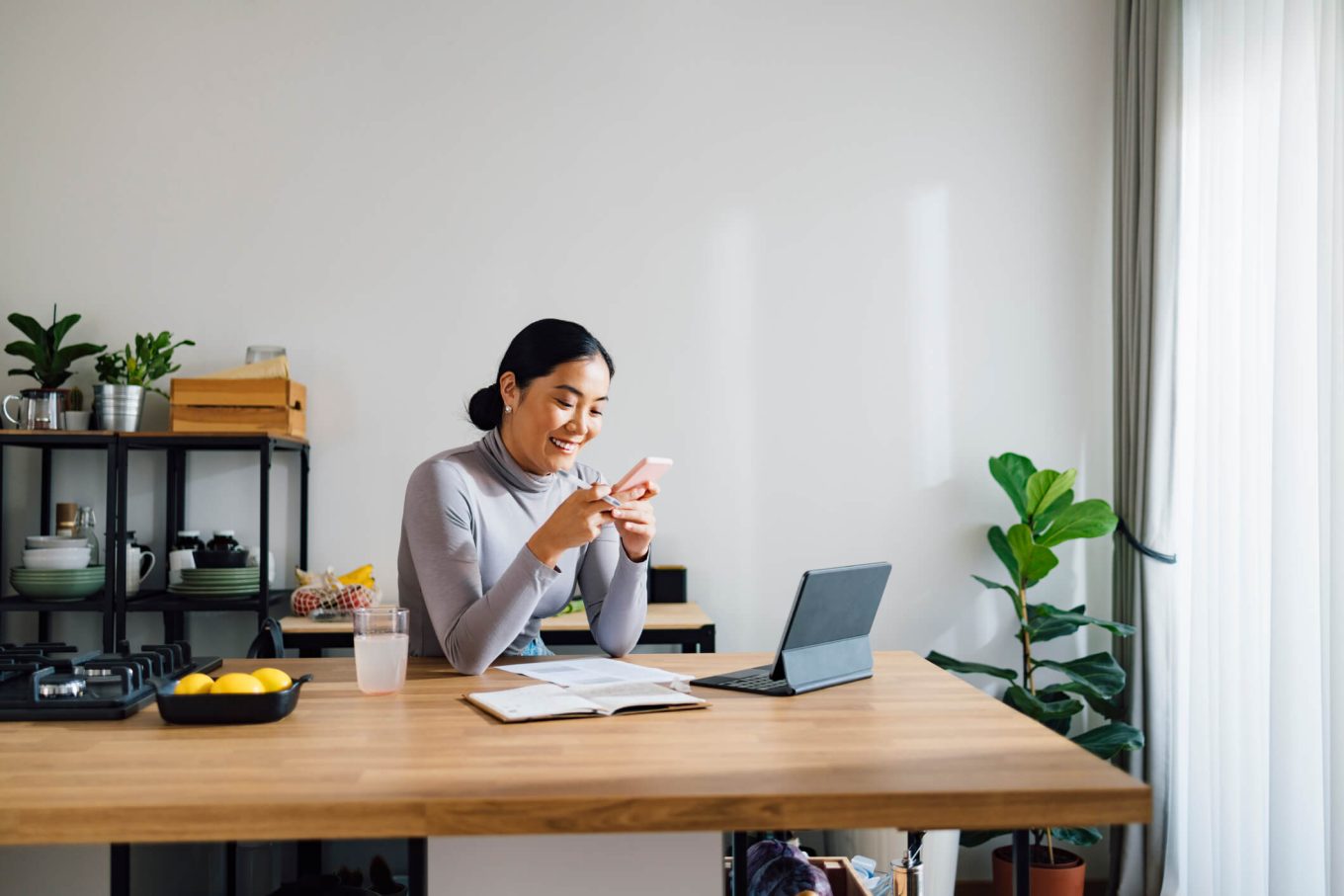 Other Key Considerations
Must be licensed and conducting business in multiple states.
Have the ability to work with clients virtually.
Have the capacity to handle 10 or more new clients per month.
Act in a fiduciary capacity — putting the client's goals and best interests first.
If you're ready to become an Annuity.org Trusted Partner, click below to schedule a meeting with a member of our partnerships team.
How It Works
At Annuity.org, our content is reviewed by professionals in the insurance, retirement planning and finance industry. We aim to provide valuable information that addresses users' critical questions. In situations where expert guidance and advice are required, we direct them to our Trusted Partners.
Our process works by using organic search to turn readers into leads.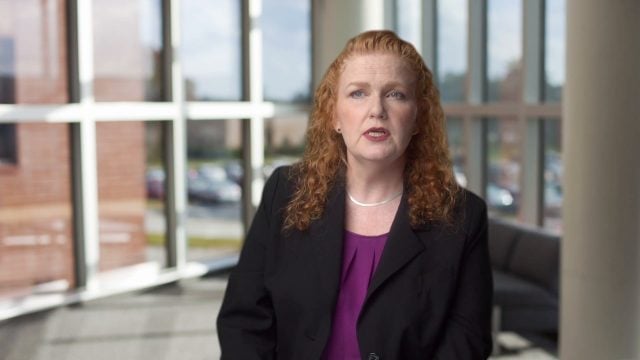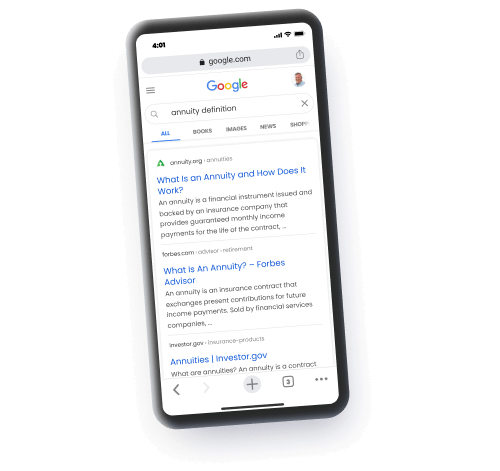 Organic Search: How Our Readers Find Us
People discover Annuity.org through search engines such as Google and Bing when they search for phrases like "annuity rates" and "benefits of annuities." Our content is known for its high quality and impartiality, and our strong reputation has earned us a prominent position at the top of search engine results. Here's an example.
How Readers Become Leads
Our articles aim to inform our readers about finance-related topics. However, to provide tailored financial solutions and advice that match their goals and unique situations, an expert's assistance is necessary.
At the end of our content, we guide users to complete a form that enables us to pair them with a Trusted Partner who can offer professional assistance.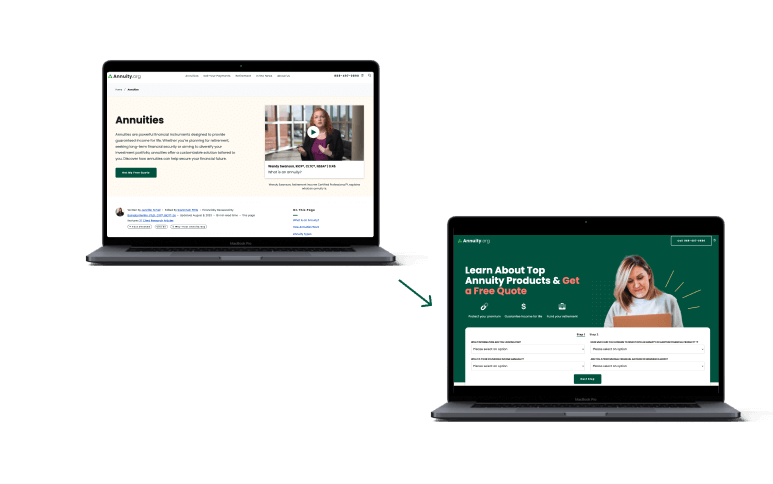 What You Get
As an Annuity.org Trusted Partner, you'll receive these high-intent referrals — each an opportunity to grow your business.
Below are the key details and considerations of the leads you'll receive:

Exclusivity
Each Annuity.org lead referral is exclusive—sent to you and only you.

Lead Qualities
All leads are scrubbed to ensure the contact information provided is accurate and can be reached.
Our top tier referrals are between 50-75 years old, and are looking to invest at least $50k in an annuity.

Lead Delivery
Leads are sent in real time to your CMS, email, and/or phone, with key details:
Name, State & Age
Email & Phone Number
Investment Amount
Reason for Looking To Purchase an Annuity

Consent and Compliance
We abide by TCPA, SMS, and CAN-SPAM regulations, so you can confidently reach out via email, text, and phone.

Proven Success
Our partners report an average close rate of around 20% on our top tier leads — with an average premium amount of roughly $220,000.
Flexible Terms
Our program comes with no lead minimums or contract term obligations. Pause your leads at any time if you're going on vacation or are at capacity.
Quotes from our Partners
"Annuity.org has introduced innovative ways to grow our business by leveraging their online brands to generate qualified customers for our organization."

Chris McDonald

Managing Director of Annuity and Institutional Sales, Senior Market Sales
"I wanted to share with you a recent success I had with one of the Annuity.org leads. The client ended up rolling over $500,000 into an annuity with me and there might be more he will rollover as well. Paid $300 for the lead but made multiple times that amount with this sale. As long as you approach the leads strategically, you will get clients to listen."

Avinesh Shankar

Federal Retirement Advisor, Brokerage Consulting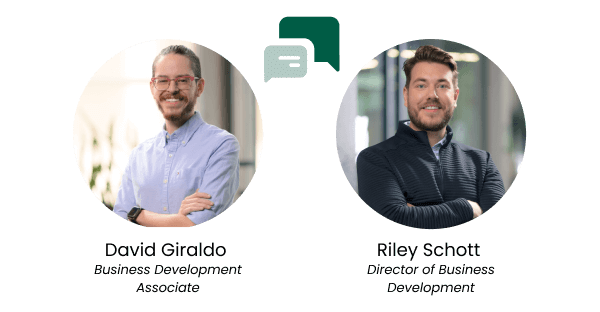 Reach Out To Join
If you're ready to become an Annuity.org Trusted Partner, click below to schedule a meeting with a member of our partnerships team. We are ready to assist you in any way we can.