How Can an Annuity Help You?
Plan ahead by purchasing an annuity that provides periodic payments which may cover changes in your living costs and provide you with a buffer during the golden years.
As minor expenses during retirement add up, you have to think about the big picture. Will the nest egg you've built last throughout your entire lifetime? The Centers for Disease Control and Prevention estimates an average lifespan of 78.7 years. A 2022 study from the Center for Retirement Research at Boston College found the average retirement age is 65 for men and 62 for women. This means many people pay retirement living expenses for 13 to 16 years.
Adjusting to life without paychecks is difficult. You have time to fill and, for some, limited resources to spend on entertainment and luxuries during the long hours. Maintaining your previous lifestyle and managing rising medical costs while depending solely on Social Security benefits and savings is a balancing act. The financial strain demands strict budgeting and can seriously increase your blood pressure.
Owning an annuity can help eliminate the fear of outliving your money and arm you with a long-term plan. Once you purchase this tool—which often includes the guarantee of a lifetime of payments—you can sleep soundly and ease into days filled with golfing and grandchildren.
Find & Purchase Annuities
Who Issues Annuities?
Insurance companies issue annuities, but they also are sold by independent brokers, annuity distributors, mutual fund companies, large banks, financial advisors and other independent financial agents. Speak to the advisor or accountant who is currently managing your portfolio to find out if an annuity might be suitable for you.
How Do You Purchase an Annuity?
Annuities are purchased with a lump sum or a series of premiums. Deferred annuities are paid out after a period of time where money grows tax deferred. Immediate annuities, also single premium, turn around payments within 12 months. Seniors can pay for annuities with their own savings or transfer funds from employer-sponsored qualified retirement plans.
When Should You Purchase an Annuity?
Everyone's financial situation differs. If you've already maxed out your 401(k) contributions and have a large chunk of savings still available, now might be the time to explore your options.
The big timing concerns for seniors purchasing annuities relate to when you want to start receiving payments and if you've put aside enough money. For example, immediate annuities, rather than deferred annuities, are better suited for those who are already five years into retirement.
If you have not saved enough to keep a separate emergency reserve, an annuity may not be a wise purchase at this time. However, if you recently downsized and have income from selling your home, you may be in the position to afford an annuity and still keep a portion of savings intact.
Will You Be Able to Maintain Your Retirement Lifestyle?
Learn how annuities can:
Help protect your savings from market volatility
Guarantee income for life
Safeguard your family
Help you plan for long-term care
Speak with a licensed agent about top providers and how much you need to invest.
Targeting Seniors
Insurers, brokers and other companies recognize that seniors are the primary demographic benefiting from annuities. Seniors use the steady income stream for handling retirement expenses. Because of this, marketing for these tools is often directed toward those planning to leave the workplace in the near future.
Why Are Seniors Targeted to Buy Annuities?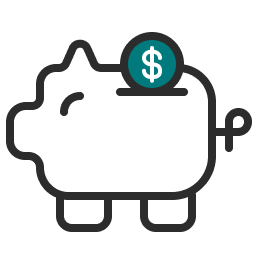 Social Security and pensions often fall short of covering all expenses during retirement. Seniors can supplement their income with annuities in order to manage increased medical costs, living expenses and maintaining their lifestyle. Additionally, certain annuities have guarantees which prevent seniors from outliving their income, and provide a death benefit for the beneficiary.
How Many Seniors Buy Annuities?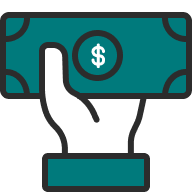 Seniors make up a significant portion of the annuity owning and purchasing population. Around half of annuity owners purchased their annuity between the ages of 50 and 64. About 14 percent of annuity purchasers are age 65 or older, according to the 2013 Gallup Survey of Individual Annuity Contracts. The same survey found that 65 percent of annuity owners are retired.
What's the Best Retirement Annuity for You?
Fit Your Specific Needs
Determining if an annuity is the right choice for you will require evaluating factors like your age, health care needs, current assets and any retirement plans you may already have. Unlike an IRA, an annuity allows unlimited annual contributions. Seniors can also use annuity payments for premiums on long-term care insurance without paying income tax on those withdrawals.
Make Sure You Understand the Contract
Whether you purchased an annuity or received one through a legal settlement, it is vital that you understand all details of the contract, especially any fees or surrender charges that may be associated with the annuity. Consider the overall value of the annuity in relation to the portfolio you already have, and make sure that you have access to the cash you need for immediate expenses or emergencies.
Look for Warning Signs
Beware of agents who continually pressure you to buy an annuity, offer a limited time only deal and do not disclose all fees. Remember that an annuity is only as strong as the insurance company that issues it. Examine each insurance company's rating through an agency such as Standard & Poor's, A.M. Best Company or Moody's Investors Services.
Can Annuities Be Passed to a Family Member?
Death Benefits
What happens to the money in your annuity if you die? You can pay a small annual fee on your deferred annuity that ensures your beneficiaries continue receiving payments when you die. The death benefit works differently from one type of annuity to another.
Guaranteed Annuities
These annuities will not only provide a steady stream of income during retirement for as long as you live, but they also include a cash refund option that returns any remaining premium to your beneficiaries.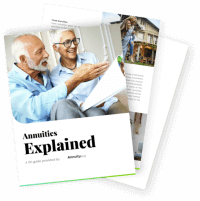 Get Your Free Guide to Annuities
Learn from the experts and get our 101-level guide, Annuities Explained, delivered to your inbox for free.
What Are the Best Annuities for Seniors?
If you're going to invest in an annuity, you want to pick the one that best satisfies your retirement goals. Annuities with fixed payments provide consistent, reliable income. A fixed payment can be a good alternative to a bank CD and often comes with a higher interest than CDs.
For seniors quickly approaching retirement, immediate annuities (those with distributions starting within 12 months of signing the contract) can be the best bet. These offer some features similar to a life insurance policy and allow for a choice over the length of the payment term.
Seniors who choose deferred annuities (those with distributions beginning at a later date) can opt to convert these into immediate annuities, which shortens time before receiving payments. If an annuitant has a nice buffer of years before retiring, they use that time to leave their deferred annuity untouched. This lets the principal earn interest.
Taxes are a benefit of deferred annuities because you don't have to report the growing incoming until you actually receive distributions. You will owe taxes on money you receive. Inflation-adjusted payments account for getting the most value from the account over a long period of time. Variable annuities have the potential for payments to increase or decrease based on market fluctuations.
A senior without a pension can turn to annuities as an alternative source of steady income. You won't risk the investment plummeting in value or owing exorbitant tax fees.
For those with an employer-sponsored retirement plan, qualified annuities are an option. With one specific type – a qualified longevity annuity – you can delay payments until late into retirement. Also, you don't have to include annuity funds as part of your required minimum distribution, which may reduce your taxes. These annuities guarantee that payments will last your entire lifetime.
Use Annuities to Delay Social Security Income
By purchasing an immediate annuity or annuitizing (beginning to accept distributions) a deferred annuity, you can get access to your annuity money immediately. This lets you transition seamlessly from a lifestyle in which you earned bi-weekly paychecks.
If you have enough money set aside, you can also delay when you start getting your Social Security payments – thus allowing them to be larger when you do elect to receive them. By law, you can increase your benefit amount by waiting until you are 70 years old to start collecting Social Security.
Preparing for Medical Expenses with an Annuity
With age comes an increased need for medical care as well as the likelihood of accidents occurring with greater frequency. Even with the best insurance, the cost you pay out of pocket for medical attention will rise. You have to determine the best contingency plan for dealing with these expenses.
Fidelity conducts an annual survey that estimates the amount of money a retired couple would need to cover health care expenses from age 65 throughout their retirement. According to the 2022 survey, the average couple would need approximately $315,000 saved to cover out-of-pocket expenses. This does not include Medicare-covered services.
Annuities can help or hurt a senior's ability to pay medical bills. Using annuities to your benefit involves creating a long-term plan that provides for both emergencies and the cost of maintaining your health. You'll need to be diligent about pursuing both priorities. This means having an emergency financial reserve for medical costs that is separate from your annuity. Then, the distributions you receive can be allotted to maintaining your health.
If you purchased an annuity, but didn't set aside a reserve of cash for emergencies, you still have options. You can sell annuity payments to get up-front cash. When you fall, need new medical equipment, are unexpectedly hospitalized or need surgery, the money from future payments can allow you to access proper treatment.
Join Thousands of Other Personal Finance Enthusiasts
Get personal finance tips, expert advice and trending money topics in our free newsletter.