Financial Literacy in the Black Community
The racial wealth gap that exists in the U.S. today has grown over centuries, and it is far from a simple fix. While the most effective solutions would likely require systemic change at the highest levels, a better understanding of how the wealth gap has formed — and the ways it has negatively impacted the Black community — can help individuals to use financial literacy to make a difference in their day-to-day lives.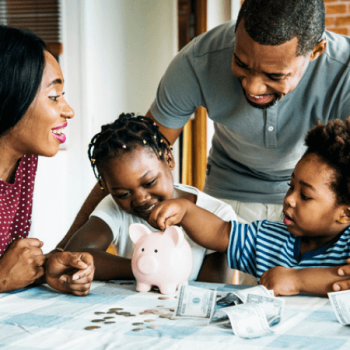 Written By

Christian Simmons

Christian Simmons

Financial Writer

Christian Simmons is a financial writer who has worked professionally as a journalist since 2016. As an active member of the Association for Financial Counseling & Planning (AFCPE), Christian prides himself on his ability to break down complex financial topics in ways that Annuity.org readers can easily understand.

Read More

Edited By

Lee Williams

Lee Williams

Senior Financial Editor

Lee Wiliams is a financial editor for Annuity.org. As a professional writer, editor and content strategist, Lee has strengthened the brand storytelling for global and nationally recognized brands in the higher education, advertising and marketing fields.

Read More

Financially Reviewed By

Ebony J. Howard, CPA

Ebony J. Howard, CPA

Expert Contributor

Ebony J. Howard is a certified public accountant and freelance consultant based in Atlanta, Georgia. Ebony has a deep knowledge of the financial landscape and a background in accounting, personal finance and income tax planning and preparation.

Read More

Updated: March 2, 2023
24 min read time
This page features 32 Cited Research Articles

The Racial Wealth Gap

How the Racial Wealth Gap Formed

What Is the Racial Gap in Financial Literacy?

Educating Early

"It's a huge gap. To say the numbers are disappointing is an understatement."

How Financial Literacy Impacts the Black Community

Borrowing and Managing Debt

Comprehending Risk and Uncertainty

"Risk and uncertainty are inherent in financial decision making, and individuals face a range of choices regarding events to insure and how to structure their coverage. Understanding how insurance works...and what constitutes appropriate coverage is important."

Socioeconomic and Cultural Barriers

Retirement Confidence

How To Make a Difference

The Impact of Systemic Changes

The Role of Black Financial Advisors

Additional Resources

Please seek the advice of a qualified professional before making financial decisions.

Last Modified: March 2, 2023

Share This Page:

32 Cited Research Articles

Annuity.org writers adhere to strict sourcing guidelines and use only credible sources of information, including authoritative financial publications, academic organizations, peer-reviewed journals, highly regarded nonprofit organizations, government reports, court records and interviews with qualified experts. You can read more about our commitment to accuracy, fairness and transparency in our editorial guidelines.
Your web browser is no longer supported by Microsoft. Update your browser for more security, speed and compatibility.
If you are interested in learning more about buying or selling annuities, call us at 866-528-4784