Key Takeaways
Financial stress results from worrying that you don't have enough money to cover your needs and obligations.
Financial stress can cause physical or psychological issues and develop into more serious mental health problems.
Warning signs of financial stress include anger, mood swings and arguing about money with family members.
More than a quarter of Americans draw personal connections between their finances and mental health issues.
There are steps you can take to effectively manage your money and relieve financial stress. Keep in mind that seeking professional financial or mental health assistance should not be avoided out of fear.
What Is Financial Stress?
Financial stress is the physical or emotional reaction caused by worrying about finances. It can lead to anxiety, depression and substance abuse. 
Money is a powerful force in our lives and occupies a good deal of many people's thoughts. Therefore, it makes sense that there is a strong relationship between personal finances and mental health.
Our financial behavior is often influenced by our subconscious view of money, which is usually developed in adolescence. This subconscious view can be impacted by past financial experiences or traumas.
"If your finances are not in order, the stress and related effects can cause challenges, such as struggling with self-worth and self-love, inability to function productively and depression," Dale Shafer II, a Certified Financial Planner® and founder of Life Moves Wealth Management of Arizona, told Annuity.org.
These "money scripts" — as Shafer called people's perceptions of finances — can affect people regardless of whether they grew up with significant wealth or experienced financial hardship.
Did You Know?
Signs of financial stress include arguing with your spouse or partner about money, sleeping difficulties and tiredness, mood swings, feelings of anger or fear, muscle pain, lower sex drive, loss of appetite and withdrawal from others.
More than a quarter of Americans say their personal finances have a negative impact on their mental health and more than a third say finances are a cause of stress, according to a 2023 survey by the National Financial Educators Council.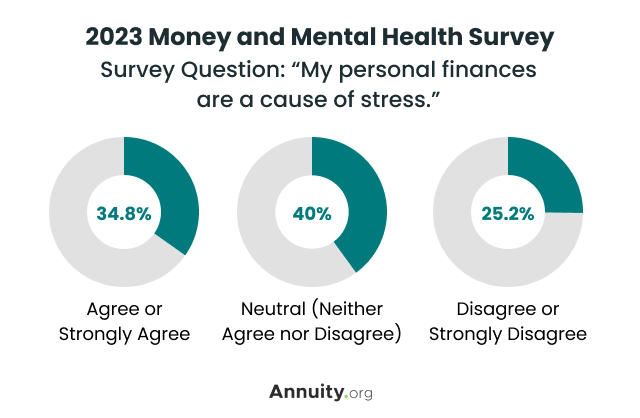 Achieving financial independence can be difficult for anyone. Achieving it while dealing with anxiety, depression or other mental illness increases the challenge exponentially.
"You have to be able to seek opportunity and also exercise grit through hard times — optimism is required," Shafer said. "Someone with mental health challenges may need more help and positive reinforcement on their journey to financial independence."
Mental illness can prevent people from working, leaving them without a steady income, Steve Carleton, a licensed clinical social worker and chief clinical officer for Gallus Detox Centers, told Annuity.org. This makes it hard to pay bills and buy necessities, Carlton explained.
"Mental illness can cause clouded judgment, feelings of hopelessness and worthlessness, as well as impaired self-control or impulse control," Carleton said. "These symptoms can make it difficult for people to budget, save money and plan for their financial future."
On top of that, treatment for mental illness can be costly, which can worsen the financial instability of those affected.
When you're talking to your kids about money, look for opportunities among day-to-day activities in addition to one-time conversations. Instead of telling them "we can't afford that," consider explaining what the alternative use for the money might be, such as saving for a family vacation instead of buying a new video game. The more transparent you can be about why you're making the choices about where your family's money goes, the better positioned your kids will be to make their own decisions about money when the time comes.
Tips To Reduce Financial Stress
Financial problem solving can become overwhelming. Achieving financial wellness means developing a clear picture of your financial situation and then attacking it in small steps. These gradual measures can help you make your finances — and your mental distress — more manageable.
5 Steps To Reduce Financial Stress

Take control.

Feeling like you have no control over your finances can fuel stress. Take control by setting a budget and tracking your spending. Communicate with your family or business partner — everyone affected by your personal finances — about the positives and negatives in your home or business finances.

Prepare for the worst.

Create an emergency fund with enough money to cover six months of expenses in case you become incapacitated or lose your job. This will ease worries about unexpected disasters and let you focus on other financial issues.

Tackle debt.

Pay off debt as quickly as possible by making extra payments. There are two ways to approach this. You can pay extra on the highest-interest debt first. Or you can pay extra on the debt you owe the least amount of money on. The first will save you money in the long run, but the second can give some people a psychological boost when they retire debt quickly.

Automate your finances.

Set up direct deposit and automatic bill payments. This will make sure your income is deposited on time and help you avoid late fees for missed payments.

Get help.

If you are overwhelmed — because of your finances or mental distress — don't be afraid to seek professional help. Seek out a financial advisor or a mental health professional.
Early Financial Hardships and Mental Health Effects on Children
The attitudes you have toward money and finances today were likely shaped by your parents' attitudes, according to the Foundation for Financial Wellness.
"The way we view money, be it positively or negatively, is related to how we learned about finances as children," Tim Melia, a Certified Financial Planner® and principal at Embolden Financial Planning, told Annuity.org. "The adults in our lives modeled how money is talked about, interacted with and thought about."
According to a 2023 study by Columbia University researchers, children who are exposed to financial stress may experience a long-term impact on their mental health.
"The way we view money, be it positively or negatively, is related to how we learned about finances as children."

— Tim Melia, CFP®
The Columbia University study, published in JAMA Network Open, looked at how family financial stress during the COVID-19 pandemic affected children. Researchers found family economic hardship was the main source of stress, sadness and children's concerns over COVID-19. The authors recommended taking this into account for future public health crises.
"We need to have policies for disease containment, but we also must consider the economic impact on families due to these measures, in part to protect child mental health," Dr. J. John Mann, one of the authors, said in a statement to Columbia Psychiatry.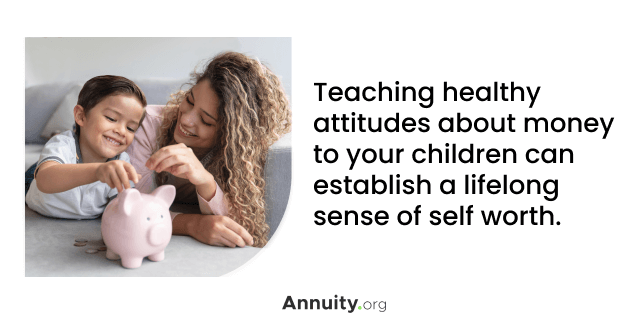 Other studies have produced similar findings, according to Dr. Harold Hong, a board-certified psychiatrist at New Waters Recovery in North Carolina.
"Research has found that when a parent is struggling with debt, poor credit or other money issues, this can lead to feelings of shame and guilt in both the parent and child, which can cause emotional distress," Dr. Hong told Annuity.org.
He says that kids and teens are at special risk because they don't have access to the same resources as adults do. At the same time, parents' financial stress can shape their kids' views on money and finances.
"If parents are constantly arguing about money, pressuring their kids to succeed financially or blaming them for the family's financial difficulties, this can cause children to have an unhealthy relationship with money," Carleton said.
Carleton warns this pressure can cause kids to believe their worth is dependent on how much money they make.
"It creates a mindset that their problems will be solved with more money and that they'll never have a good life if they don't have money," Carleton said.
Tips for Talking to Kids About Financial Stress
Talking to your kids about family finances in an open and honest way may put them at ease about the situation. At the same time, it can help them develop healthier attitudes toward finances and their own value.
"There are times when parents can talk about the situation in a matter-of-fact way, explain that there are backup plans or explain how they plan to solve the problem," Melia said. "An honest, upfront approach with children, as scary as that may seem to adults, will be valuable for the whole family in the short and long term."
Financial experts recommend you consider your children's ages and what they may be able to process. Start with a plan on how the discussion will go — and make it a discussion, not a lecture. Let the kids ask questions and give them honest answers.
4 Tips for Talking to Your Kids About Financial Stress

Choose the right time and place.

Calling a family meeting may scare your kids. Consider a time and place when there's plenty of time for discussion when your family is relatively unstressed.

Stay positive.

No matter how stressed you are, don't let your kids see you sweat. This conversation is shaping their future view of their own personal finances. Tell them exactly what you are doing to make things better and how you expect that to work.

Give your kids some control.

Let your kids guide where the conversation leads. Let them ask tough questions about how family finances might affect them — will they have to give up birthday or holiday presents, a vacation or a few TV channels? Let them offer up ideas and solutions.

Keep the conversation going.

Make this an ongoing discussion between you and your children. Keep them posted on how things are going, build closeness with them during this time and make it a teaching opportunity.

Source: Experian.com
It can be wrong to pretend that everything is fine in front of your kids, but you don't want to lay your burden on them either, mental health author Morra Aarons-Mele told Annuity.org.
"It's most helpful, and also very hard to say, 'We are in a little bit of a situation where we are trying to figure things out, but it's okay and the adults are working on it,'" Arrons-Mele said.
A Vicious Cycle: Mental Health and Finances
The relationship between finances and mental health can create a vicious cycle of stress, anxiety or other mental illness.
"If someone is feeling overwhelmed by their finances they may panic, resulting in poor decision-making which could then lead to further debt or other financial hardships," Michael Dadashi, a psychologist and CEO of Infinite Recovery in Austin, Texas told Annuity.org. "This can then worsen the anxiety and stress already present, creating a further downward spiral."
Financial professionals see this sort of problem firsthand, according to Tom Koesternen, a chartered financial analyst.
"I have seen people with anxiety purchase more insurance than they can afford," Koesternen told Annuity.org. "As a result, they miss insurance premium payments and their policies lapse."
They may wind up using credit cards or loans to cover premiums to keep their policies active. Koesternen said this causes them to accumulate more debt, and ultimately makes it even harder for them to recover.
Tips and Resources for Financial Stress and Mental Health
If you are overwhelmed, don't be afraid to seek help. Financial and mental health experts both recommend professional guidance — or at least talking with friends and family.
4 Ways to Seek Help for Financial-Related Mental Distress
Turn to friends and family.
Look into financial counseling programs.
Talk to a financial therapist.
Use your financial strategy against your anxiety.
"One of the best ways to address financial stress or anxiety is to ask for help," Carleton said. "If you have a trusted friend who's good at budgeting, or a financial advisor that you can turn to, don't be afraid to reach out for assistance."
A friend or professional can help you budget, Carleton points out. He says it's important to stay organized and track your expenses. And if stress or anxiety becomes too much, he recommends seeking professional mental health help to deal with the underlying causes.
Try Financial Counseling Programs
Financial counseling programs offer resources if you're looking to specifically address financial issues. They can connect you with experienced financial professionals that can help you develop a budget and long-term financial strategy.
"Financial counseling programs can help provide guidance on budgeting, debt management, credit repair and more," Hong said. "These services are typically free or low cost which helps address the financial burden of treatment as well."
Some counseling programs do charge for services, so ask about costs upfront.
Talk to a Financial Therapist
Financial therapists are professionals who combine mental health treatment and financial planning services. They have professional training in both disciplines.
Professions Represented Among Financial Therapists
Academics
Accountants
Counselors and coaches
Financial planners
Marriage and family therapists
Psychologists
Social workers
Source: Financial Therapy Association
A financial therapist can help you understand your relationship with anxiety and money.
"We can't always control what makes us anxious: markets dip, markets crash, we lose jobs," Aarons-Mele said. "But we can manage how we react to those stressful situations, and that's where counseling can really help."
The Financial Therapy Association may be able to help you find a therapist in your area.
Using Financial Planning To Address Your Anxiety
For some people, using their finances to address the root cause of anxiety may be another way to break the relationship between anxiety and finances.
"In my own work, I've had the chance to teach a lot of people about sustainable investing," Melia said. "This is a really interesting way to deal with eco-anxiety, which is worry about global environmental problems."
Eco-anxiety has been used in academic texts since at least 2007 to describe psychological distress over climate change, according to Scientific American.
Melia suggested that for some people, investing in environmentally responsible companies may provide a sense of empowerment by aligning their financial goals in a way that addresses climate change.
You may be able to address your personal cause of financial stress by turning your financial strategy against it. A professional financial advisor may be able to help you.
Frequently Asked Questions About Finances and Mental Health
How does financial stress affect sleep patterns?
Close to a quarter of people who consider themselves poor sleepers have concerns about their financial situation, according to a study by the Better Sleep Council. The study also found that people who are financially comfortable were more likely to get good sleep.
Can financial stress cause depression?
A systematic review of 40 observational studies showed that financial stress is associated with depression, according to an article in the journal PLoS One. The study found the link within high-income, middle-income and low-income countries, but it was most common in countries with generally lower incomes.
Is it possible to overcome financial stress and improve mental health?
It's possible to manage financial stress through budgeting, planning for emergencies, paying off debt and managing your finances. This can relieve stress and may improve mental health. Seeking professional financial or mental health services can also help you achieve relief from financial stress.
What's the difference between financial stress and financial anxiety?
Financial stress typically affects people who do not have enough money to meet their wants and needs. Financial anxiety tends to affect people who can cover their wants and needs but can't shake the feeling that they will face financial difficulties.
Featured Experts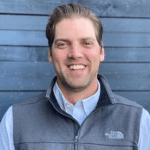 Steve Carleton, LCSW, CAS
Chief Clinical Officer, Gallus Detox Centers
Steve Carleton, a licensed clinical social worker and certified addiction specialist, is the chief clinical officer for Gallus Detox Centers. He previously worked in the Department of Veterans Affairs for 10 years. Carleton is a PTSD and substance use disorder expert with over 16 years of experience in and around addiction. Steve is also an adjunct professor at the University of Denver's Graduate School of Social Work. He teaches cognitive-behavioral therapies, Motivational Interviewing and assessment skills using DSM-5, amongst others.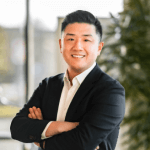 Dr. Harold Hong
Medical Director, New Waters Recovery
Dr. Harold Hong is a board-certified psychiatrist and medical director for New Waters Recovery in Raleigh, North Carolina. He is also the founder and president of Provia Healthcare, a multispecialty mental health provider. Dr. Hong earned a BA in philosophy from the University of Michigan before completing a dual MD and MA bioethics with an emphasis on theology in medicine at Michigan. Hong completed his psychiatric residency at Duke University.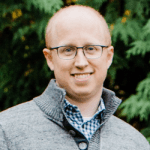 Tim Melia, CFP®, MBA
Principal & Financial Planner, Embolden
Tim Melia is a Certified Financial Planner® and the principal of Embolden Financial Planning LLC in Seattle. He earned his CFP® in 2008 and is a member of the National Association of Personal Financial Advisors (NAPFA). Before founding Embolden, Melia and his wife owned Madeson Management, a Seattle property management company that the couple sold in 2022. Melia received a BA in business administration from Gonzaga University and an MBA from Seattle University.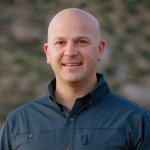 Dale L. Shafer II, CFP®, APMA®, CDFA®
Founder and Financial Advisor, Life Moves Wealth Management
Dale Shafer is the founder and financial advisor at Live Moves Wealth Management in Scottsdale, Arizona. He earned his Certified Financial Planner® designation in 2020. Shafer has worked in financial services since 2015 — as a business development specialist for UBS and a financial advisor for Ameriprise.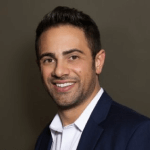 Michael Dadashi
CEO of Infinite Recovery
Michael Dadashi is co-founder and CEO of Infinite Recovery, a medical detox and residential facility in Austin, Texas since 2017. Dadashi previously founded an e-waste recycling business — MHD Enterprises — which became well-known for hiring recovering addicts. Dadashi states in his professional biography that he has been clean and sober since 2009.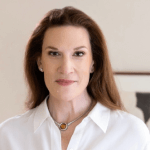 Morra Aarons-Mele
Mental Health Author and Podcaster
Morra Aarons-Mele is the author of "The Anxious Achiever" (Harvard, April 2023) and host of a management podcast under the same name, which focuses on leadership and mental health. She founded The Mission List, an award-winning digital consulting firm and marketing company focused on social change, in 2011. LinkedIn named her one of its "Top 10 Voices in Mental Health" in 2022.
Editor Malori Malone contributed to this article.