We publish unbiased product reviews; our opinions are our own and are not influenced by payment we receive from our advertising partners. Learn more about how we review products and read our advertiser disclosure for how we make money. Rates are updated weekly and are accurate as of time of update.
Our Criteria
We conducted an assessment of 10-year certificate of deposit options provided by the biggest banks and credit unions across the country to determine the best options, ultimately only featuring those that fit our strict criteria. To be eligible, a bank or credit union must:
Be a top 30 bank or top 10 credit union based on 2022 consolidated assets or a smaller community bank or credit union with high APY and online CD availability.
Offer CDs in all 50 states.
Be federally insured by either the FDIC or the NCUA.
Understanding Our Methodology
Annuity.org's independent editorial staff first evaluated 10-year certificates of deposit options from the country's biggest banks and credit unions to determine the best options in 2023.
A bank or credit union must provide savings accounts in all 50 states and be supported by either the FDIC or the NCUA to be eligible. This left the editorial team with 16 banks and credit unions, of which only two offered 10-year terms.
Because few banks and credit unions within these criteria offered 10-year CDs, we expanded our search to regional or community banks and credit unions that have a national online presence offering certificates of deposit. All institutions had to be insured by the FDIC or NCUA.
Other parameters we analyzed included the CD's minimum deposit requirements, early withdrawal penalties and any bonuses or promotions the institutions offered.
Learn more about our broader Editorial Guidelines.
Editor's Choice: Best Overall
GREAT FOR: HIGH APY WITH LOW MINIMUM DEPOSIT
★
APY: 4.00%
Credit Human Details
Founded in Texas in 1935 as San Antonio Credit Union, the institution changed its name to Credit Human in 2016 to reflect its membership of 250,000 people across the United States. It offers membership to anyone who joins the American Consumer Council and will refund your sign-up fee if you open an account.
Pros
High APY
Low minimum deposit requirement ($500)
Easy, nationwide credit union membership
55,000 ATMs in network
Mobile, online, bank by phone and shared branch services
Cons
No physical branches outside local areas
ATM access may not be available in all areas
May have to pay ATM fees
Our Take
Credit Human offers a competitive APY on 10-year share certificate (the credit union version of a CD) while requiring a relatively low minimum deposit of $500. The early withdrawal fee is $50 or 36 months' interest — whichever is greater.
It has several branches across Texas and you can make basic transactions at 5,000 shared credit union branches nationwide. It offers access to share certificates and other accounts through online banking, mobile banking, bank by phone and the Allpoint network of 55,000 ATMs worldwide.
Best for Online Bankers
GREAT FOR: DEPOSITORS WHO DON'T REQUIRE BRANCH ACCESS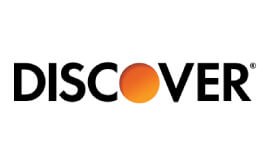 ★
APY: 3.80%

Discover Bank Details
Founded as Greenwood Trust Company in 1911, it was acquired by Discover Financial Services — the parent company of Discover Card, the third largest credit card brand in the United States — and rebranded as Discover Bank in 2000. It had consolidated assets in excess of $129 billion in 2022, according to the U.S. Federal Reserve.
Pros
High, competitive APY
Lowest early withdrawal penalty of the banks we reviewed
Online access to mobile banking and 24-hour customer service
Access to a network of 60,000 no-fee ATMs
Cons
High minimum deposit requirement ($2,500)
No brick-and-mortar branches
Our Take
Discover Bank's APY on 10-year CDs is slightly below the highest rates we found, but highly competitive with most brick-and-mortar and online banks. It also offers a wide range of CD terms, ranging from 3 months to 10 years, providing customers with more options.
The Discover Bank 10-year CD has a substantial minimum deposit, but the early withdrawal penalty is capped at 24 months' interest — the same as for its 7-year CD — and is the lowest penalty among the banks and credit unions reviewed.
Best for Giving Back
GREAT FOR: DEPOSITORS WHO VALUE COMMUNITY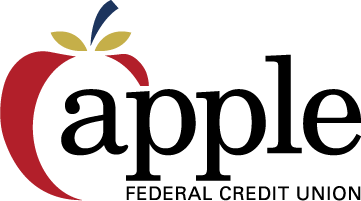 ★
APY: 4.00%
Apple Federal Credit Union Details
Apple Federal Credit Union was founded in 1956 as a credit union for educators and with a special focus on community and volunteerism. Though its 21 physical branches are in northern Virginia, customers nationwide can access online accounts and use over 53,000 ATM locations through shared branching. To get started with Apple Federal Credit Union, you'll need to open a savings account with at least $5.
Pros
Competitive APY
Low minimum deposit requirement ($500)
No penalty for withdrawal upon the death of the CD owner
Access to a network of over 53,000 ATMs
Cons
Must have a savings account through the institution to purchase
Brick-and-mortar branches are only in the northern Virginia area
Our Take
This regional, northern Virginia credit union offers its CDs online to members nationwide. Its 10-year CD offered 4.00% APY with a $500 minimum deposit, making it competitive with others on our list.
Membership is automatic for those who live, work, volunteer, go to church or attend schools in the community. If you're not already eligible to join the credit union, you can qualify by joining certain organizations. One eligible organization is the nonprofit Northern Virginia Athletic Directors, Administrators and Coaches, which supports student-athletes and offers memberships at $20 per year.
Others We Considered
There are only a handful of banks and credit unions that offer 10-year CDs, and our strict ranking methodology eliminated all but a few that do. Of the remaining institutions that met our criteria, only one other choice offering 10-year CD rates stood out.
Other Longer-Term CD Rates

This large national bank offered the lowest rate on 10-year CDs of any institution we reviewed at the time of consideration. Ultimately, its low APY kept it out of our final rankings.

Though First National did offer long-term CDs with competitive rates at the time of consideration and met our other ranking criteria, its lack of a 10-year term option meant it didn't rank with our final choices.
How Do 10-Year CD Rates Compare to Other CD Terms?
The conventional wisdom is that CD rates are typically higher for longer-term commitments, such as 10-year CDs, compared to shorter-term commitments, such as 1-year CDs. But this is not a hard and fast rule.
Many of the shorter-term CDs Annuity.org reviewed offered higher rates than long-term CDs, largely due to the fact the U.S. Treasury curve is currently partially inverted. Regardless of the economic environment, rates can vary from institution to institution and within individual banks or credit unions. It's wise to explore shorter-term CDs to see if you can find better rates and consider a shorter commitment for your personal finance strategy.
While CDs offer a guaranteed return on your investment, they may not keep up with inflation. If inflation rises during the 10-year term of your CD, the purchasing power of your savings may decrease. This is something to consider when choosing any CD term.
Is a 10-Year CD Right for You?
When purchasing a CD, you need to balance the highest interest rate against how long you can leave your money in savings. You pay a penalty for early withdrawal, so you may only want to consider a 10-year CD if you know you will not need the money until the CD matures in 10 years.
If that's too long for your financial goals, you may want to widen your search for shorter-term CDs that better match your time frame with competitive rates.
Frequently Asked Questions About 10-Year CDs
What other CD terms do banks and credit unions offer?
Banks and credit unions offer a wide variety of CD terms, typically from three months to 10 years. Each institution sets its own terms for its CDs. This means that some banks and credit unions may offer a wider choice of CD terms than others.
Are 10-year CDs common?
Very few banks offer 10-year CDs and you may find better rates with shorter-term certificates of deposit. While a 10-year term may be beneficial for depositors during falling inflation, putting money aside for such a long period can require a higher level of risk tolerance against rising inflation.
What alternatives to 10-year CDs exist?
Both 7-year and 5-year CDs may be alternatives to 10-year CDs for people interested in long-term savings. In many cases, they will offer higher rates, while reducing the uncertainty of long-term inflation while providing you greater liquidity with your savings.