AIG
American International Group, commonly referred to as AIG, is an insurance organization with a longstanding history in the financial services industry. AIG sells annuities, life insurance, general property insurance and casualty insurance.

Written By

Sheena Zimmermann, M.Ed.

Sheena Zimmermann, M.Ed.

Financial Writer

As a professional who values lifelong learning, Sheena Zimmermann joined the Annuity.org team with a deep commitment to connecting readers with resources designed to improve their financial literacy and strengthen their financial health.

Read More

Edited By

Kim Borwick

Kim Borwick

Financial Editor

Kim Borwick is a writer and editor who studies financial literacy and retirement annuities. She has extensive experience with editing educational content and financial topics for Annuity.org.

Read More

Financially Reviewed By

Timothy Li, MBA

Timothy Li, MBA

Business Finance Manager

Timothy Li, MBA, has dedicated his career to increasing profitability for his clients, including Fortune 500 companies. Timothy currently serves as a business finance manager where he researches ways to increase profitability within the supply chain, logistics and sales departments.

Read More

Updated: January 24, 2023
8 min read time
This page features 5 Cited Research Articles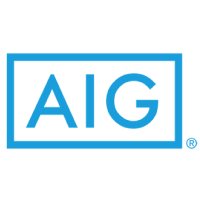 AIG offers a broad range of insurance products to meet the needs of consumers in more than 80 countries worldwide. The insurer boasts a comprehensive product portfolio with a range of solutions for clients seeking financial security today and peace of mind in retirement.
About AIG
In 1919, AIG originated as the American Asiatic Underwriters Agency in Shanghai. After founder Cornelius Vander Starr extended the organization's services worldwide and established its U.S. base in New York City, he changed the company's name to American International Underwriters.
In the decades that followed, AIU acquired several insurance groups and expanded its market presence, officially incorporating as AIG in 1967. In 1984, AIG began trading on the New York Stock Exchange.
Today, AIG serves its clients through three business units:
General Insurance
Life & Retirement
Investments
On its website AIG emphasizes the common thread that connects its business units and their singular mission.
"What unites us across all of these offerings is our commitment to helping individuals, businesses and communities prepare for and respond to times of uncertainty."
Each of AIG's business units achieves this goal through specialized product offerings, including property and casualty insurance, life insurance and annuities.
If you have an annuity currently with AIG, you can reach them at one of the following phone numbers:
For Fixed, immediate and deferred income annuities:

For Variable and Index annuities:
American General
American General Corporation was founded in Houston in 1926. Once a leading life insurance company in its own right, today American General is a wholly-owned subsidiary under AIG. AIG acquired American General in a 2001 stock bid, paying $46 per share for a total of over $23 billion.
Annuity products are no longer sold under the American General name, as AIG has absorbed all annuity business lines. Current American General annuity owners who have any questions or issues with their contract should contact AIG's customer service support at the numbers listed above.
Credit Ratings
As you compare annuity providers and their products, it is important to note which insurance companies have a reputation for reliability and a track record of financial stability.
Credit rating agencies such as S&P, Moody's, Fitch and AM Best rank insurers based on their financial strength and claims-paying abilities (CPAs)
Credit Ratings for AIG's Core Insurance Companies
| | S&P | Moody's | Fitch | A.M Best |
| --- | --- | --- | --- | --- |
| AIG Senior Debt | BBB+ | Baa2 | BBB+ | NR |
| AIG Non-Life Financial Stength | A+ | A2 | A | A |
| AIG Life Financial Strength | A+ | A2 | A+ | A |
According to a white paper prepared by Fitch Ratings and published on the NAIC website, "As part of their regulatory oversight, the CRAs must report to regulators on an annual basis the performance of their ratings. Such default and impairment studies are a key way ratings users can judge ratings comparability."
Annuity Products Offered by AIG
AIG issues a variety of annuities with specific features based on your needs. Current product options include variable annuities, fixed annuities and indexed annuities.
Variable Annuities
AIG offers the Polaris Variable Annuity as an option for retirement income. Variable annuities offer growth potential while protecting income and beneficiary payments. While the rate of return is not guaranteed, earnings can grow tax-deferred over time.
Fixed Annuities
For anyone looking for the security of a guaranteed interest rate and predictable payments, AIG's American Pathway Solutions MYG is a multi-year guaranteed annuity with four guarantee periods to choose from — five, six, seven or 10 years.
Indexed Annuities
Indexed annuities, sometimes referred to as hybrids because they share the features of fixed and variable annuities, are tied to the performance of the financial markets. The Power Series Index Annuity blends upside market potential with downside protection.
Interested in Buying an Annuity?
Learn about the different types of annuities and find out which one is right for you.
Client Resources
With any annuity provider, you should receive high quality service and support throughout your purchasing journey. AIG has a professional team dedicated to helping clients prepare financially for what's next.
AIG is also committed to their clients' safety. The company has published a fraud warning resource on its website with helpful tips for protecting yourself and your accounts from phishing and other scams.
AIG protects your information by implementing several security measures, including:
Login security with secure sockets layer (SSL) technology
Encryption of sensitive information
Online security monitoring
Firewalls to block unauthorized access
Anti-virus and anti-malware protection
In addition to these protections, AIG points visitors to consumer advocacy organizations, including the Coalition Against Insurance Fraud and the National Consumers League.
If you have an annuity with AIG, you can log into your account at:
---
About Annuity.org
Annuity.org has provided reliable, accurate and trustworthy financial information to readers since 2013. We partner with professionals like those from Senior Market Sales (SMS), a market leader with over 30 years of experience in the insurance industry, to offer personalized retirement solutions for consumers across the country.
Any information offered about the company above is provided free of charge and individual product offerings are verified and accurate as of publication.
Our partners work with the provider companies mentioned on our site. However, Annuity.org is not a service provider. Actual products, terms and rates offered through the above company are subject to in-state availability and a variety of other factors. Visit the Our Partners page for additional information.
Please seek the advice of a qualified professional before making financial decisions.
Last Modified: January 24, 2023
Share This Page:
5 Cited Research Articles
Annuity.org writers adhere to strict sourcing guidelines and use only credible sources of information, including authoritative financial publications, academic organizations, peer-reviewed journals, highly regarded nonprofit organizations, government reports, court records and interviews with qualified experts. You can read more about our commitment to accuracy, fairness and transparency in our editorial guidelines.
Who Am I Calling?
Calling this number connects you to Senior Market Sales (SMS), a trusted partner of Annuity.org.
If you're interested in buying an annuity, a representative will provide you with a free, no-obligation quote.
SMS is committed to excellent customer service. The company can help you find the right insurance agent for your unique financial objectives.
877-918-7024
Your web browser is no longer supported by Microsoft. Update your browser for more security, speed and compatibility.
If you are interested in learning more about buying or selling annuities, call us at 877-918-7024