We publish unbiased product reviews; our opinions are our own and are not influenced by payment we receive from our advertising partners. Learn more about how we review products and read our advertiser disclosure for how we make money.
How We Picked the Best Savings Accounts for Kids and Teens in 2023
We evaluated savings accounts from banks and credit unions that are available in all 50 states, ultimately only featuring those that fit our strict criteria. To be included on this list, providers must meet the following criteria:
One of the top 30 banks or top 10 credit unions in the country in terms of consolidated assets in 2022, according to data from the Federal Reserve and National Credit Union Administration.
Backed by the Federal Deposit Insurance Corporation (for banks) or the National Credit Union Administration (for credit unions).
Must offer savings accounts for minors (with an adult joint owner) in all 50 states.
Understanding Our Methodology
To choose the best savings accounts for kids and teens in 2023, Annuity.org's independent editorial team carefully considered savings account offerings from the top banks and credit unions in the country.
Annuity.org uses a strict and fact-based methodology to determine which companies qualify for our rankings. To be considered, a bank or credit union must offer savings accounts in all 50 states and be backed by either the FDIC or the NCUA. The financial institutions must also offer a savings account specifically aimed towards helping children and teenagers save money.
We also considered other factors, including the savings account's minimum balances, minimum deposits, fees associated with the account and any bonuses or promotions offered for opening a savings account.
Learn more about our broader Editorial Guidelines.
Opening a savings account for children is a great learning opportunity for children to experience basic budgeting and saving. Most accounts earn little to no interest.
Editor's Choice: Best Overall Savings Account for Kids in 2023
Great for: Growing your child's savings with a competitive APY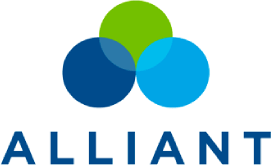 ★
APY: 3.10%
Credit Union Details
Alliant Credit Union is a nationwide credit union offering savings and checking accounts, share certificates, loans, retirement accounts and insurance, among other products. The credit union has no physical branches but does have one of the largest fee-free ATM networks in the country.
Pros & Cons
Pros
No minimum deposit for kids' accounts
No monthly fees
Easy mobile and online banking
Cons
$100 minimum balance
Complicated membership requirements
Our Take
Alliant Credit Union's Kids Savings Account offers a higher APY than any other youth savings account we evaluated. Though customers must maintain a $100 minimum balance to earn that high rate, the account is still a beneficial choice with no monthly fees and a user-friendly app.
When your child opens a savings account at the credit union, Alliant will pay the $5 initial deposit for them. The Kids Savings Account is designed for children 12 and under, and lists the child's parent or guardian as a joint owner of the account.
Best for No Minimum Balance
Great for: Earning interest no matter how much your child saves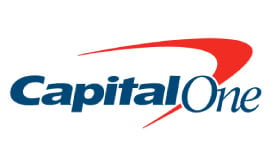 ★
APY: 0.30%
Bank Details
Capital One offers physical branches in a few states, but most of its consumer banking business is online. The bank specializes in credit cards, car loans, checking and savings accounts.
Pros & Cons
Pros
No minimum deposit or minimum balance
No fees
Automatic deposits and mobile banking available
Cons
No debit card
No signup bonus
Low APY
Our Take
The APY offered by Capital One's Kids Savings Account is lower than the national average listed by the FDIC. But for a children's savings account, the interest rate is not bad, and your child's savings can earn that rate even if they only have $1 in their account.
Capital One's savings account is accessible for kids who don't have much to save; the account has no minimum deposit or minimum balance and charges no fees. You can also link your own Capital One bank account to your child's account and set up automatic deposits.
Best for Teaching Money Management
Great for: Helping kids learn about money through an interactive app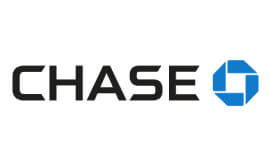 ★
APY: 0% (no interest)
Bank Details
Chase Bank is the commercial and consumer banking subsidiary of JPMorgan Chase, one of the largest financial services holding companies in the world. Chase's banking services and products include credit cards, mortgages, car loans, investment products and bank accounts.
Pros & Cons
Pros
No minimum deposit or minimum balance
Almost no fees
Many features for parents
Cons
Earns no interest
Limited ATM network
Our Take
Although it doesn't earn interest, Chase's First Banking℠ account can still be beneficial for parents who want a hands-on approach when teaching their kids about personal finance. The account is available for kids aged 6 to 17 who are children of existing Chase customers.
The First Banking℠ app comes with a variety of features that parents can use to manage how their kids spend, save and earn money. The app even allows parents to assign chores with a dollar amount that the child will receive when the chore is completed. Kids and teens who have a First Banking℠ account can use the included debit card to make purchases, and parents can choose where their child can spend their allowance.
Other Kids Savings Accounts We Considered
| Kids Savings Account | Description | APY |
| --- | --- | --- |
| M&T Starter Savings Account | M&T Bank's Starter Savings Account is designed for children under 18 and comes with features like direct deposit and automatic transfers. | 0.01% |
| Wells Fargo Way2Save Savings Account | Wells Fargo's Way2Save account is available with no monthly maintenance fee to young people aged 13 to 24. | 0.15% |
How To Choose the Best Savings Account for Kids
Whether you're shopping for a savings account for yourself or for your child, there are certain features to pay attention to if you want to find the best one.
Youth savings accounts typically have lower minimum balances than traditional savings accounts, and some may have no balance requirement. A savings account for kids should also have minimal fees, and it's not hard to find one with no fees at all.
You might also consider how much control you want to have over the account, and how much control you want to give your child. Most youth savings accounts are designed for joint ownership; both you and your child are listed on the account, and you both can make withdrawals and deposits.
You may want to transfer ownership of the account to your child in the future. If having this option is important to you, consider opening an account that allows for transfer of ownership.
If you're opening a savings account to save for your child's future, a custodial savings account might be the best option. This account can only be managed by a parent or guardian, but the money in the account belongs to the child, though they cannot withdraw it until they are of age.
How To Open a Savings Account for Your Child
Opening a savings account for your child is very similar to the process of opening one for yourself.
You'll have to research what your options are and choose which bank or credit union you'll open the account with. Then, you'll gather identifying documentation for you and your child, such as a driver's license, passport or birth certificate. Finally, you'll need to make an initial deposit once the account is opened.
Because most states have laws prohibiting minors from opening their own bank accounts, you'll have to open the account with you and your child as joint owners. This way, you can still view and manage transactions on the account.
Best Savings Account for Kids FAQs
Are there any restrictions on withdrawing money from a savings account for children and teens?
If you're the joint owner of your child's savings account, you can withdraw money from it. But individual banks may place limits on how much or how often you can withdraw from a savings account.
How can you teach your child about saving money and developing good financial habits?
Opening a savings account for your child and giving them an allowance to save or spend is a great way to teach lessons about financial responsibility.
Are there any tax implications for opening a savings account for a child?
If the interest earned on a child's savings account exceeds $2,300 in a year, that interest can be taxed as income.
Can your child access their savings account online or through a mobile app?
Some kids' savings accounts allow children to access their savings account via a mobile app, and most provide this service for parents.