Taking Charge of Lifetime Income: 'It's That Uncertainty We're Trying To Control'

Written By

Terry Turner

Terry Turner

Senior Financial Writer and Financial Wellness Facilitator

Terry Turner is a senior financial writer for Annuity.org. He holds a financial wellness facilitator certificate from the Foundation for Financial Wellness and the National Wellness Institute, and he is an active member of the Association for Financial Counseling & Planning Education (AFCPE®).

Read More

Edited By

Lamia Chowdhury

Lamia Chowdhury

Financial Editor

Lamia Chowdhury is a financial editor at Annuity.org. Lamia carries an extensive skillset in the content marketing field, and her work as a copywriter spans industries as diverse as finance, health care, travel and restaurants.

Read More

Updated: March 24, 2023
This page features 3 Cited Research Articles
Life and circumstances made life-long financial security a top priority for Andrew Griffith, a Certified Public Accountant in Sloatsburg, New York and an accounting professor at Iona University.
Griffith has an MBA from the University of Central Oklahoma and DBA — Doctor of Business Administration — from Nova Southeastern University. In addition to his CPA, Griffith's business certifications include EA, CMA®, CIA, CFE, and CRMA.
But one of the biggest financial lessons he learned came from his own experiences growing up and later trying to secure a lifetime retirement income through a pension — but falling short three times.
"Looking back and talking to other people who walked away from locking in a pension — every one of them that I saw were financially unstable, particularly when they needed the money most because they were no longer able to work," Griffith said.
Griffith's journey took him from limited opportunities as a teen to service in the Navy to finally setting his own course — using his financial education to create his own guaranteed lifetime income through annuities. Annuities, he says, now play a featured role in his retirement plans.
The Interviewee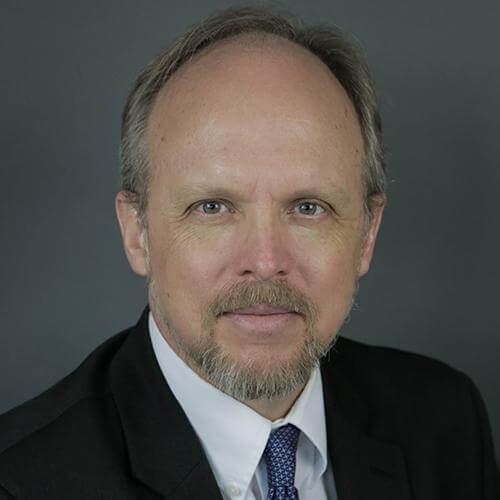 Andrew Griffith
CPA and accounting professor at Iona University
Growing Up With Limited Opportunities
Setting Sail in a Changing World
Planning a Future and Managing Risk
Shaping His Own Future With Annuities
Thoughts and opinions expressed in these stories are strictly anecdotal and should not be taken as financial advice. Views of the interviewee do not necessarily reflect those of the author, editor or
Annuity.org.
Last Modified: March 24, 2023
Share This Personal take:
Who Am I Calling?
Calling this number connects you with an Annuity.org representative.
If you're interested in buying an annuity or selling your annuity or structured settlement payments, we will connect you with one of our trusted financial partners for a free quote.
855-995-1277
Your web browser is no longer supported by Microsoft. Update your browser for more security, speed and compatibility.
If you are interested in learning more about buying or selling annuities, call us at 855-995-1277