Athene Introduces AccuMax Fixed Indexed Annuity to Help Clients Retire with Confidence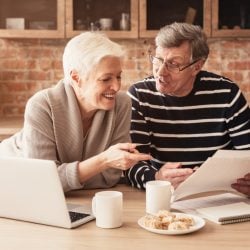 Written By

Sheena Zimmermann, M.Ed.

Sheena Zimmermann, M.Ed.

Financial Writer

As a professional who values lifelong learning, Sheena Zimmermann joined the Annuity.org team with a deep commitment to connecting readers with resources designed to improve their financial literacy and strengthen their financial health.

Read More

Published: April 30, 2021
2 min read time
This page features 2 Cited Research Articles
Athene USA has unveiled its new AccuMax fixed indexed annuity, a savings product designed for long-term growth.
"It blends the spirit of opportunity with the security of guarantees in unique and powerful ways," Grant Kvalheim, CEO and president of Athene USA, said in a press release.
Like all fixed indexed annuities, AccuMax is a contract issued by an insurance company — in this case, Athene Annuity and Life Company, a subsidiary of Athene. Referred to as a FIA, this type of annuity is a tax-deferred savings option that provides upside potential without the downside risk.
What Makes Athene AccuMax Unique?
AccuMax offers a wide range of features that are intended to optimize earnings while giving clients a greater peace of mind.
"Athene AccuMax is designed for long-term savers seeking index-driven growth potential as an alternative to traditional fixed income alternatives," Kvalheim said.
Index Options
AccuMax has custom index offerings, featuring the new AI Powered Multi-Asset Index (AiMAX) and Shiller Barclays CAPE® Allocator 6 Index (BXIISC6E). Clients can diversify their premium allocation, which further protects the funds from market volatility.
Crediting
AccuMax's multi-year and annual crediting terms provide growth potential. Clients can choose from seven crediting strategy options, and crediting rates on all strategies are guaranteed for the duration of the Withdrawal Charge Period.
Peace of mind
Clients can make free withdrawals up to 10 percent of the premium or the accumulated value each year. There are terminal illness and confinement waivers, and death benefits that leave a legacy for beneficiaries.
Safety of Bonds, Growth Potential of Stocks
FIAs are not stock market investments, and do not directly participate in any stock or equity investments. Instead, returns are based on the performance of an underlying index.
These products offer protection against losing your initial investment, or premium, and guarantee a minimum return. And they also provide you with the opportunity to earn additional interest based in part on the performance of the stock market index.
In other words, your money is safe from loss due to market downturns, and you have the chance to grow your money when the stock market is up.
FIAs can be a suitable alternative to certificates of deposit, or CDs, potentially with higher earnings.
Advertisement
Connect With a Financial Advisor Instantly
Our free tool can help you find an advisor who serves your needs. Get matched with a financial advisor who fits your unique criteria. Once you've been matched, consult for free with no obligation.
Please seek the advice of a qualified professional before making financial decisions.
Last Modified: November 21, 2022
Share This Post:
2 Cited Research Articles
Annuity.org writers adhere to strict sourcing guidelines and use only credible sources of information, including authoritative financial publications, academic organizations, peer-reviewed journals, highly regarded nonprofit organizations, government reports, court records and interviews with qualified experts. You can read more about our commitment to accuracy, fairness and transparency in our editorial guidelines.
Athene. (n.d.). Athene AccuMax. Retrieved from https://www.athene.com/producer/products/accumax
Insurancenews.net. (2021, March 30). Athene Launches AccuMax FIA. [Press Release]. Retrieved from https://insurancenewsnet.com/innarticle/athene-launches-accumax-fia
Who Am I Calling?
Calling this number connects you to Senior Market Sales (SMS), a trusted partner of Annuity.org.
If you're interested in buying an annuity, a representative will provide you with a free, no-obligation quote.
SMS is committed to excellent customer service. The company can help you find the right insurance agent for your unique financial objectives.
877-918-7024