MYGA Sales Strong in Q3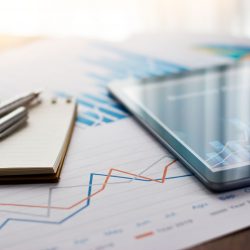 Written By

Kim Borwick

Kim Borwick

Financial Editor

Kim Borwick is a writer and editor who studies financial literacy and retirement annuities. She has extensive experience with editing educational content and financial topics for Annuity.org.

Read More

Published: December 4, 2020
2 min read time
This page features 2 Cited Research Articles
According to a recent Wink Intel report, issuer survey data showed that third quarter multi-year guaranteed annuity sales increased by 33 percent over the second quarter of 2020, leading overall deferred annuity sales tracked by Wink.
Although total sales of deferred annuities were down by 1.1 percent from the third quarter of last year, at $54.2 billion, deferred annuity sales grew more than 18 percent from last quarter.
Sheryl J. Moore, president and CEO of Wink noted that although sales of most annuity types are down double-digits, MYGAs and structured annuities have seen double-digit growth in the third quarter of 2020.
Wink surveys providers of indexed, fixed, MYGA, structured and variable annuities quarterly for Wink's Sales & Market Report.
MYGA sales for the third quarter of 2020 were $16.6 million, compared with $9.8 million for the same period last year — an increase of nearly 70 percent.
According to Wink's data, the top 10 multi-year guaranteed annuity carriers for the third quarter of 2020 were:
Sammons Financial Companies

Massachusetts Mutual Life Companies

New York Life

Global Atlantic Financial Group

AIG

Athene USA

Brighthouse Financial

Oceanview Life and Annuity Company

Security Benefit Life

Symetra Financial
In addition to surging MYGA sales, structured annuities (registered index-linked annuities) also saw impressive growth in Q3. Structured annuity sales increased by 38 percent over the previous quarter and 30 percent over the third quarter of 2020.
Total third quarter sales of structured annuities reached $6,252,309,458, with Lincoln National Life leading the top ten carriers with its Level Advantage B Share annuity.
"Structured annuities continue to experience record sales in a linear fashion, but appear to be accelerating sales at a pace that is more swift than indexed annuities, at their same point in the annuity product life cycle," according to Moore.
As for the multi-year guaranteed annuity sales, Moore explained in a news release, "It is very telling how consumers' demand for guarantees continues to be emphasized through the sales of MYGA products. Three of the top ten companies in this market had sales increases in excess of 1,000 percent."
Massachusetts Mutual Life's multi-year guaranteed annuity product Stable Voyage 3-Year was the top selling non-variable deferred annuity for all distribution channels combined in overall sales for the second quarter in a row.
Traditional fixed annuity sales were down 32.7 percent from the third quarter of last year. Modern Woodmen of America was the leading carrier in fixed annuities, with a market share of 14.4 percent.
Variable annuities dropped by 19.6 percent from the same period last year but increased by 9.1 percent over the second quarter of 2020.
Indexed annuity sales were up 7.5 percent from the previous quarter and down 26.1 percent from the third quarter of 2019.
Advertisement
Connect With a Financial Advisor Instantly
Our free tool can help you find an advisor who serves your needs. Get matched with a financial advisor who fits your unique criteria. Once you've been matched, consult for free with no obligation.
Please seek the advice of a qualified professional before making financial decisions.
Last Modified: November 21, 2022
Share This Post:
2 Cited Research Articles
Annuity.org writers adhere to strict sourcing guidelines and use only credible sources of information, including authoritative financial publications, academic organizations, peer-reviewed journals, highly regarded nonprofit organizations, government reports, court records and interviews with qualified experts. You can read more about our commitment to accuracy, fairness and transparency in our editorial guidelines.
Johnson, J. (2020, November 25). Third Quarter 2020 Annuity Sales. Retrieved from https://www.winkintel.com/2020/11/third-quarter-2020-annuity-sales/
Wink. (2020, November 25). Wink, Inc. Releases 3rd Quarter, 2020 Deferred Annuity Sales Results. Retrieved from https://www.winkintel.com/2020/11/wink3q2020annuitysales/
Who Am I Calling?
Calling this number connects you to Senior Market Sales (SMS), a trusted partner of Annuity.org.
If you're interested in buying an annuity, a representative will provide you with a free, no-obligation quote.
SMS is committed to excellent customer service. The company can help you find the right insurance agent for your unique financial objectives.
877-918-7024