Annuity Sales Expected to Improve Over the Next Two Years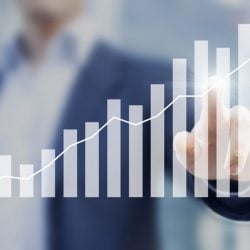 Written By

Kim Borwick

Kim Borwick

Financial Editor

Kim Borwick is a writer and editor who studies financial literacy and retirement annuities. She has extensive experience with editing educational content and financial topics for Annuity.org.

Read More

Published: July 1, 2020
3 min read time
This page features 6 Cited Research Articles
LIMRA's Secure Retirement Institute published a report on June 17, 2020, that boasts good news for annuity sales in the United States over the next two years.
According to the institute, although sales have dipped in 2020 in response to the low interest rates and market conditions caused by the coronavirus pandemic, the demand for annuity products is expected to increase as the market stabilizes and the 65-and-over population expands.
The institute is forecasting an 8 percent to 15 percent drop in total annuity sales in 2020 but says the annuity market is poised to make up the losses it sustained this year, with the possibility of reaching as high as $246 billion in sales in 2022.
Annuity Products with the Highest Sales Potential
In May 2020, the institute noted that registered index-linked annuity, or RILA, sales had increased by 38 percent as compared with first-quarter sales in 2019.
"Current market conditions favor RILA products more than fixed indexed annuities (FIA) as the increase in market volatility will help support crediting rates in RILAs. As a result, SRI is forecasting RILA sales to increase more than 10 percent in 2020 while FIA sales are expected to fall about 20 percent," senior annuity research director at the Secure Retirement Institute, Todd Giesing, explained in a news release.
For the last three consecutive quarters, low interest rates have been hindering fixed-indexed annuity sales, which in February 2020 were credited for the overall growth in the fixed market. But the institute expects sales to improve with market conditions by 2022.
Also expected to rebound are variable annuity sales, which the institute predicts will drop roughly 15 percent in 2020, and fixed-rate deferred annuity sales. In fact, the institute's projections for fixed-rate deferred annuities see sales steady in 2020, consistent with the increasing demand for market-volatility protection these products offer.
The outlook for income annuities, however, is not as bright. Immediate and deferred annuities could see a 40 percent decrease in sales in 2020, and even as interest rates rise, income annuity sales are not likely to come anywhere close to their 2019 peak.
Downside Protection of Buffered Annuities Perfect for COVID-19 Market
The reason for the strong performance of registered index-linked annuities, which were previously referred to simply as buffered annuities, during the coronavirus pandemic and subsequent economic crisis is their limited potential for loss.
Giesing told InvestmentNews that the current environment is ripe for these products, which have a greater potential than fixed-rate annuities for significant returns.
"You have people entering or nearing retirement, and all of a sudden, we have a global pandemic that sends the equity markets haywire," he said.
The institute's predictions for annuity sales may be affected by the upcoming election and the uncertainty of the country's ability to control the spread of the coronavirus, but indicators point to a high demand for protection from market volatility and an aversion to products that can't provide a return at the current interest rates.
And Giesing is confident that registered index-linked annuities will have a powerful impact on the variable annuity market.
"Registered index-linked annuities (RILAs), which offer investment growth opportunity with limited downside risk, are uniquely positioned to thrive in this environment and successfully compete for clients who may have looked to indexed annuities in the past," he said. "We expect RILAs to expand their VA market share over the next few years."
Advertisement
Connect With a Financial Advisor Instantly
Our free tool can help you find an advisor who serves your needs. Get matched with a financial advisor who fits your unique criteria. Once you've been matched, consult for free with no obligation.
Please seek the advice of a qualified professional before making financial decisions.
Last Modified: November 21, 2022
Share This Post:
6 Cited Research Articles
Annuity.org writers adhere to strict sourcing guidelines and use only credible sources of information, including authoritative financial publications, academic organizations, peer-reviewed journals, highly regarded nonprofit organizations, government reports, court records and interviews with qualified experts. You can read more about our commitment to accuracy, fairness and transparency in our editorial guidelines.
Who Am I Calling?
Calling this number connects you to Senior Market Sales (SMS), a trusted partner of Annuity.org.
If you're interested in buying an annuity, a representative will provide you with a free, no-obligation quote.
SMS is committed to excellent customer service. The company can help you find the right insurance agent for your unique financial objectives.
877-918-7024