Annuity Owners Recommend Annuities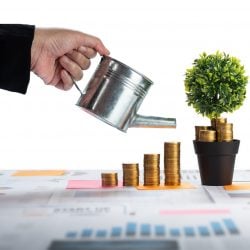 Written By

Elaine Silvestrini

Elaine Silvestrini

Financial Writer

Elaine Silvestrini is an advocate for financial literacy who worked for more than 25 years in journalism before joining Annuity.org as a financial writer.

Read More

Edited By

Kim Borwick

Kim Borwick

Financial Editor

Kim Borwick is a writer and editor who studies financial literacy and retirement annuities. She has extensive experience with editing educational content and financial topics for Annuity.org.

Read More

Published: July 11, 2019
3 min read time
This page features 4 Cited Research Articles
If you own an annuity, chances are you're happy with it: The people who like annuities most are annuity owners, a recent survey has concluded.
And it turns out even people who say they don't like annuities might actually like them but don't realize it.
What both groups have in common is they value guaranteed lifetime income in addition to Social Security. In fact, 67 percent of those who responded to the survey conducted by Greenwald & Associates and CANNEX found guaranteed lifetime income highly valuable.
The survey also found that 76 percent of people who own an annuity would recommend one to someone else. What was their most compelling argument for buying annuities? Protection against running out of money in retirement.
Annuity owners cite other benefits as well:
88 percent said they worry less about daily retirement
86 percent said they can budget more effectively.
75 percent said they're able to use more of their money on discretionary expenses.
63 percent said they can take greater risks when investing their other assets.
Greenwald & Associates and CANNEX surveyed 1,005 Americans ages 55 to 75 with at least $100,000 in investable assets. Their research also included a survey of more than 300 financial advisors for comparison. Greenwald is a market research firm; CANNEX provides pricing information for annuities and bank products to financial institutions.
Annuities Give Retirees Confidence That They Can Afford Their Lifestyles
The research complements the results of a study in October by the LIMRA Secure Retirement Institute. That study found that the top two reasons consumers buy annuities are to supplement their income from Social Security and pensions and to receive guaranteed income for life.
According to LIMRA, Social Security and pensions are the main sources of income for 70 percent of current retirees. But people who have yet to retire do not expect to rely on either of those options. In fact, just 49 percent of pre-retirees age 55 and up and only 32 percent of younger workers said they expect to rely on Social Security and pensions when they retire.
About half of those workers say they will live on their savings, including 401(k)s and IRAs. Yet those financial tools do not create income that retirees need.
LIMRA's research found that 70 percent of annuity owners are more confident that they can afford their preferred retirement lifestyles, no matter how long they may live.
Annuities' Benefits Overshadow the Perceived Downsides
As reflected in the larger CANNEX survey, some consumers see annuities in a negative light. Yet when the same consumers were told about an unnamed financial product with the same attributes as annuities, 36 percent more reacted more positively.
"After hearing how a guaranteed lifetime income product would work in a floor strategy, helping to bridge the gap between Social Security and essential expenses, 71 percent think it would be a good strategy for their own retirement," according to a summary of the results. "In addition, 72 percent of those who own an annuity with guaranteed lifetime income say the purchase was indeed part of a broader portfolio strategy."
Forty-six percent of survey respondents believe annuities have too many terms and conditions, cut off access to their money and are too complicated to understand. However, their ratings of the positive features of annuities, which include longevity protection, ability to manage through market downturns and peace of mind, are consistently higher than the perceived downsides. Those perceptions have remained persistent in the last few years.
"There's strong consumer interest in guaranteed lifetime income products to provide peace of mind knowing they will be able to meet their basic needs in retirement," study director Doug Kincaid said in a press release.
Advertisement
Connect With a Financial Advisor Instantly
Our free tool can help you find an advisor who serves your needs. Get matched with a financial advisor who fits your unique criteria. Once you've been matched, consult for free with no obligation.
Please seek the advice of a qualified professional before making financial decisions.
Last Modified: November 21, 2022
Share This Post:
4 Cited Research Articles
Annuity.org writers adhere to strict sourcing guidelines and use only credible sources of information, including authoritative financial publications, academic organizations, peer-reviewed journals, highly regarded nonprofit organizations, government reports, court records and interviews with qualified experts. You can read more about our commitment to accuracy, fairness and transparency in our editorial guidelines.
Who Am I Calling?
Calling this number connects you to Senior Market Sales (SMS), a trusted partner of Annuity.org.
If you're interested in buying an annuity, a representative will provide you with a free, no-obligation quote.
SMS is committed to excellent customer service. The company can help you find the right insurance agent for your unique financial objectives.
877-918-7024
Your web browser is no longer supported by Microsoft. Update your browser for more security, speed and compatibility.
If you are interested in learning more about buying or selling annuities, call us at 877-918-7024