The Facts on Divorce and Structured Settlements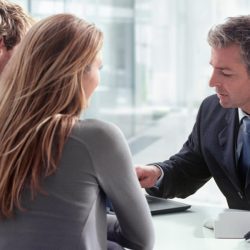 Most Americans would consider getting their first job or buying a home high on their list of big financial landmarks – but for thousands of Americans each year, signing a divorce agreement is joining the ranks.
However, since so much emotional energy goes into a divorce, many aren't thinking about the serious financial repercussions.
And it can become even messier when you toss in another emotionally charged financial matter, such as a structured settlement issued after a personal injury or medical malpractice case.
Annuity.org caught up with Central Florida attorney David Harris to get more information about the financial impact of divorce.
All too often people aren't thinking about their financial future when it comes to a divorce, he said.
"I think too many people go in with the attitude that they want to get out of the situation, they don't care about assets," Harris said.
Long Term Losses
It's not just standard assets, like homes and family cars, that get divided either. Long-term assets belonging to one of the spouses come into play.
"People don't think about retirement accounts —those are all things that are subject to being taken in a divorce," he said.
Some may be surprised to learn that settlement payments meant for one spouse can be up for division when the divorce papers come out.
"Like other assets that would be considered marital property," Harris said.
"It depends on state law and varies quite a bit," he said.
Equitable property distribution is the standard in most East Coast states, with communal property on the West Coast. Either way, it can be subject to division.
The prospect of splitting settlement income can come as a shock to those with a settlement issued in their name. However, as much as an emotional venture marriage is, it is also a legally binding contract to combine assets into one entity.
In a communal property state the time the settlement was obtained doesn't matter, and the settlement could be part of divorce negotiations. In equitable distribution states, it is more likely that the settlement would only be subject to proceedings if the settlement was issued during the marriage.
Harris still says he would advise clients with a settlement before marriage to be safe rather than sorry, "I would have a prenup to validate that, if I was in that situation."
Minors and Structured Settlement Division
And it's not just adults who have settlements – sometimes the children of two divorcing adults are the ones receiving payments.
Settlements can be awarded when a child has suffered due to a birth injury, accident or medical malpractice. Since structured settlements give smaller increments of money over time to care for someone, they can be the obvious choice in ensuring a child's long term financial interests are protected.
"It's the minor's property and it would not be divided," he said, "Most likely they would set up a guardianship or trust to receive the payments."
A Kiss Trust can be set up for a nominal fee, and the settlement payments can be sent directly into the trust account.
From there, the divorce agreement can explicitly state which parent can access the funds at what time and for what means.
Getting Help
Too often, Harris said, people aren't in a rational enough state to keep their best interest in mind.
"If you get a good lawyer they will bring this to your attention to get you to be less emotional about it," he said.
Finding a good lawyer can make both the process and outcome better.
Harris recommends taking the time to have several face to face meetings with different attorneys.
"It's a good idea to talk to several lawyers and find one that basically you feel a good vibe with," Harris said, "You're going to be spending a lot of time together."
Dealing with the nitty-gritty financial details of your life is never fun. Still, Harris encourages that people take their time, both in selecting a lawyer and in executing the process itself.
"You can end up losing thousands of dollars just because you want to get the case rushed through," he said.
Most of all, Harris said it's no time to give up. Regardless of whether you're the one initiating the divorce, you should set aside feelings of guilt.
"Financially speaking, this is the one time in your life that you have to be selfish and you have to look out for yourself," he said.
Please seek the advice of a qualified professional before making financial decisions.
Last Modified: September 16, 2020
Share This Post: