Three Winning Tickets for $1.6 Billion Powerball Lotto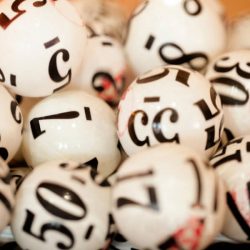 After much ado, daydreaming and many long lines at gas stations, Powerball host Sam Arlen announced the winning numbers of 08-27-34-04-19 and Powerball 10. And in three different spots across the county, three lucky ticket holders learned that they beat those 1-in-almost-300-million odds.
Each ticket – purchased in Tennessee, California and Florida – is worth $528.8 million according to lottery officials.
A Los Angeles 7-Eleven, a Melbourne Beach Florida Publix grocery store, and a food mart in the small Tennessee town of Munford, all sold winning tickets.
So far, the winning trio has not come forward. Although, some news reports out of Melbourne say residents heard loud partying in a housing development close to the Publix moments after the Wednesday night drawing.
Customers Line Up for Record Setting Cash Out
Wednesday's drawing was for the biggest lotto prize ever offered in all of North America, and everyone seemed to want to participate.
For some that meant idle day dreams of what they'd do with the money –F and for many that meant grabbing a ticket to try their luck.
With the record setting $1.6 billion Powerball jackpot up for grabs, Americans purchased 371 million tickets, each with 1-in-292.2 million odds. So many tickets were purchased, that at least 85.8 percent of all ticket combinations were sold.
Executive director of the Texas lottery Gary Grief said in a news conference that ticket sales reached $1.3 million a minute in the rush hour leading up to Wednesday night's drawing.
Where Does Lotto Money Go?
It's not just the lucky three winners who got good news on Wednesday night.
The drawing produced eight $2 million winners, and seventy three $1 million winners across the country, for those who matched white-ball numbers but not the power ball. A total of $273,869,273 was given out in non-jackpot prizes.
For each $1 in Powerball ticket sales, 50 cents goes towards prizes, 40 cents goes towards education and 10 cents goes to retailers and administrative costs, according to lottery officials.
That means the retailers who sold the winning tickets also all have something to celebrate.
Rules and prizes vary state by state: The Tennessee food mart will collect a $25,000 check, the Florida Publix will receive $100,000, and the California 7-Eleven will collect a check for $1 million.
Lump Sum or Annuity?
The full $1.5 billion jackpot required the winners take the annuity, rather than the smaller $983.5 million lump sum.
Several news outlets weighed in on whether or not the not-yet-determined winners should take the lump sum or the lottery annuity.
With the lump sum, the amount the person receives is typically less, but all at once. While with an annuity, the winner gets a long-term stream of payments that total the amount of the jackpot.
The New York Times advocated the annuity, saying it not only helps with taxes but also protects people from spending all of it at once. Time Magazine said go for the lump sum and make smart investments with the giant chunk left after taxes.
Don't have the winning ticket? That's okay. The cycle starts back up Saturday night with an estimated jackpot of $40 million. Good luck!
Please seek the advice of a qualified professional before making financial decisions.
Last Modified: May 18, 2020
Share This Post: