How to Avoid the Worst When Selling Your Payments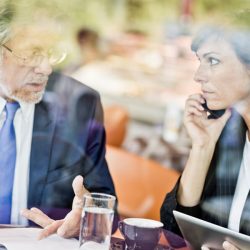 In late summer, 2015, a 20-year-old woman with learning disabilities named Rose sat down at a Longhorn Steakhouse with a smooth-talking, yet friendly man who was offering her eye-popping amounts of money for her structured settlement payments. A few days later, according to The Washington Post, Rose, sold away all 400 of her monthly settlement payments of about $1,200 a month – the only income she had as a victim of brain damage from lead poisoning – and a resulting structured settlement award designed to support her for life.
While Rose clearly appeared to have been taken advantage of, you don't have to. It's your right to sell your structured settlement payment for whatever reason you wish, and it is unfortunate that Rose, as a woman with limited education and learning disabilities, didn't have someone to help her make a better financial decision. The good news is that you can easily protect yourself from having such a disappointing selling experience.
Avoiding the Gamut of Scams
It's important for people to watch out during each step of the annuity life cycle. Some people are awarded structured settlement annuities at the end of lawsuits, while others purchase retirement annuities. During the purchasing process, some buy annuity products at the urging of unscrupulous sales people that only help the sales person's wallet. For instance, an agent selling annuities may convince a 70 year old to purchase an annuity that locks away their money so far in the future they are unlikely to live to see it again.
Once an individual has become a structured settlement owner, the Structured Settlement Protection Act, a federal law enacted in 2002, provides safeguards for people selling structured settlement payments or their entire annuity.
The Act requires:
Settlement owners get financial advice from an independent financial advisor on the pros and cons of selling structured settlement payments.
The selling owner to receive a copy of all the information within the transaction.
The transaction to go to a state court for approval.
Structured settlement awardees and retirement annuity owners can be swindled into signing their payments over to another person without understanding the ramifications. "There are weaknesses and ways people can circumvent it," Eric Vaughn, executive director of the National Structured Settlements Trade Association, said in a recent interview. "And these companies are getting around the intents of the law. … And when that happens, people get hammered."
Earlier this year, two men filed separate lawsuits against two structured settlement companies alleging that two companies were trying to go around regulations. The lawsuits describe actions which hurt sellers, including pressuring clients to transfer payments when the sale is clearly not in their best interest, to commit fraud to receive approval, and to spend recklessly. One suit alleges that the settlement buying company told a client to sign a fake lease in Florida to get around more stringent regulations in the state he actually lived in.
The National Association of Settlement Purchasers says people should be wary about receiving contracts in the mail from companies they've never heard of. Sometimes companies have been known to go as far as to use dishonest mailers suggesting annuity owners must call to ensure their annuity doesn't expire — except it's all a play to get annuity owners on the phone to buy another annuity.
Once you've done your research, take time to carefully monitor the process. Sellers should get a copy of the papers that will be filed with the court and read them carefully to understand the ins and outs of the proceedings.
Dodging Financial Predators
The same skills to avoid financial scams of all kinds can help you avoid annuity scams.
Here are the most important steps to take to protect yourself:
Always read and understand contracts and transactions before signing them.
Fully vet companies you plan to do large financial transactions with. Use the Internet to read news articles about the companies, including customer reviews.
Go with your gut. If something sounds too good to be true, it probably is.
"The scammer's goal is to get you to not think rationally, to operate on an emotional level," says Jean Mathisen, director of AARP's Fraud Fighter hotline.
In order to avoid impulse decisions, make sure you have plenty of time to review any financial contract in writing and in private, without someone pressuring or coercing you. Another red flag is when an organization or person asks you for money up front in anticipation of receiving something of greater value without disclosing the terms in the form of a contract. The FBI calls these advance fee schemes, and recommends:
"Be wary of businesses that operate out of post office boxes or mail drops and do not have a street address. Also be suspicious when dealing with persons who do not have a direct telephone line and who are never in when you call, but always return your call later."
In a financial transaction the details of the deal should be clear and you should feel comfortable from start to finish. While compassion and customer service are signs of professionalism, emotional manipulation should not be.
Don't Give Up
While sad stories like Rose's make headlines, our finance partner CBC Settlement Funding hears plenty of positive accounts. Mike Aiello, Director of Sales Operations at CBC, recalls this story: "Hi Mike, I just received another transfer yesterday to my account. Thank you again for everything. I am forever so grateful that I had you to help me through all this. You saved my house! I hope your boss realizes what a great asset you are to them."
Aiello says he often thinks about the benefits of selling payments, "This couple had been struggling to get pregnant for over five years and had exhausted all options."
"Doctors told them their chances of conceiving naturally were next to zero. In-vitro fertilization (IVF), an expensive procedure to help produce pregnancy, was their only option," he said. "We completed a transaction for them and they were able to begin the IVF process," Aiello said. "A few months after the transaction was completed I received a call from them that they were expecting! "
Predatory practices and scams are harmful both to innocent victims like Rose, and also to the industry as a whole. Negative stories can be dissuading people from seeking help they desperately need.
But they don't need to be.
Please seek the advice of a qualified professional before making financial decisions.
Last Modified: September 16, 2020
Share This Post: