Five Landmark Events for Structured Settlements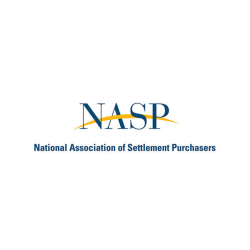 When you look at the how the secondary annuity market works today – how and why people can transfer their long-term structured settlement payments for money right now – you see the effect of five key events that happened in the industry over the past 30-plus years.
As Canadian legislators, the U.S. Congress, national trade associations and insurance professionals recognized the strengths and weaknesses of structured settlements, they created a systems and regulations that standardized these financial tools.
These landmark events changed the landscape by giving claimants tax exemptions, increasing public awareness concerning structured settlements, protecting buyers from fraud and protecting sellers from abuse.
Here's a glimpse at the five big events:
1. Canadian Legislators Offer Tax Exemptions
In the 1960s, mass torts changed forever with the Thalidomide cases, which were first litigated in Canada. Thousands of lawsuits about birth defects linked to Thalidomide use resulted in large financial settlements for plaintiffs and prompted lawmakers to provide tax breaks for settlement recipients. Legislators passed the 1973 Act of Parliament, exempting minors (including Thalidomide victims) from taxes related to public injury settlements. In later private revenue rulings, judges extended this law to include certain adult personal injury victims. As of 1979, they officially expanded the ruling to include all structured settlement recipients.
The Canadian litigation spilled into the United States, which in 1979 established a revenue ruling adding to the benefits for structured settlement recipients. Internal Revenue Code 104(a)(2), part of the 1982 Periodic Payment Settlement Act, exempts payments from personal injury awards from gross income and estate taxes.
Because of this tax exemption, more plaintiffs agreed to accept court verdict and settlement payments in the form of structured settlements.
2. The NSSTA Publicizes Settlement Advantages
Settlement professionals founded the National Structured Settlements Trade Association (NSSTA) in 1984, following the Periodic Payment Settlement Act, which popularized the use of periodic payments. It would grow to more than 1,200 members, made up of attorneys, consultants, insurance companies and professionals brokering settlements.
They established the association to educate the public about the utility of the secondary market and increase the use of structured settlements.
The NSSTA informs its members about current regulations about the industry and monitors court decisions and possible future state and federal laws. It also informs the public through its website, where it provides updates and promotes the benefits of structured settlements.
By 1997 industry experts estimated that 250,000 to 300,000 people were receiving structured settlements valued at a total of more than $40 billion in assets.
3. NASP Takes A Stand against Fraud
Corporate buyers, including JG Wentworth, established the National Association of Settlement Purchasers (NASP) 1996. They formed with the intent of confronting growing concern over instances of fraud. Today the NASP contributes to the secondary industry by maintaining an anti-fraud database, raising public awareness about the industry and promoting legislation for regulating transfers.
NASP built an anti-fraud database that tracks settlement transfers, minimizing the risk of seller fraud and internal errors. Members of NASP have access to this database, which permits them to find out if payments from structured settlement have been sold.
Earl Nesbitt, Executive Director of NASP, describes one of the association's greatest accomplishments as "giving the industry a public voice." It puts time into raising awareness about the proper method for conducting transfers and educates regulators, legal professionals and others about the benefits of transferring settlements.
NASP officials promoted a legislative framework for the 2002 Structured Settlement Protection Act, which made court approval for transfers mandatory. NASP also created a code of ethics and suitability standards.
4. Congress Confronts Structured Settlement Taxes
In 1999, Congress conducted a hearing on how the IRS should treat them lump-sum payouts. People who sold their payments shared positive and negative testimonies about the secondary market.
Even supporters of structured settlements raised concerns about the direction of the industry at that point.
"As a long-time supporter of structured settlements and an architect of the Congressional policy embodied in the structured settlement tax rules, I cannot stand by as this structured settlement factoring problem continues to mushroom across the country, leaving injured victims without financial means for the future and forcing the injured victims onto the social safety net — precisely the result we were seeking to avoid when we enacted the structured settlement tax rules." said then-Sen. Max Baucis, D-Mont., leading up to the hearing.
While some legislators pointed out the danger of companies exploiting consumers, others focused on how selling payments gave flexibility to claimants. As a result, legislators did not prohibit selling payments, but planned to pass regulations for protecting consumers.
5. Insurance Legislatures Suggest State Protections
The National Conference of Insurance Legislators (NCIOL), an organization responsible for public policy and insurance regulation, met in 2000 and discussed the protection of structured settlement recipients.
Following a review of presentations from the NSSTA and NASP, the meeting confirmed the decision to adopt a model Structured Settlement Transfer Protection Act. The statute protects consumers selling payments by suggesting that transfers require court approval, involve full disclosure and are in the best interest of the transferee.
Based on this model, states began creating their own protection acts, beginning with Illinois. Since then, 46 more followed suit. Only New Hampshire, Wisconsin and Washington D.C. are without state protection acts.
What's the Next Landmark?
Secondary annuity business owners keep an eye out for the next piece of legislation or the next set of rules that could affect them. At the same time, Congress continues to address issues related to the regulation of structured settlements. In 2013, a bipartisan Congressional Structured Settlement Caucus formed to focus on protections for claimants with serious injuries.
NSSTA and the American Association of People with Disabilities (AAPD) facilitated the formation of the committee. Other groups involved in protecting structured settlement recipients include the Consumer Federation of America, The National Spinal Cord Injury Association and the National Organization on Disability. Together they protect the long-term financial security of accident victims.
As the secondary market remains a profitable business and a cash source for settlement recipients, industry professionals will work to establish checks and balances with the dual goal of protecting the rights and meeting the needs of consumers.
Please seek the advice of a qualified professional before making financial decisions.
Last Modified: September 16, 2020
Share This Post:
10 Cited Research Articles
Annuity.org writers adhere to strict sourcing guidelines and use only credible sources of information, including authoritative financial publications, academic organizations, peer-reviewed journals, highly regarded nonprofit organizations, government reports, court records and interviews with qualified experts. You can read more about our commitment to accuracy, fairness and transparency in our editorial guidelines.
Johnson, D. (2013, August 5). The Beginnings of Structured Settlements. Claims Journal. Retrieved from https://www.claimsjournal.com/news/national/2013/08/05/234176.htm
National Structured Settlements Trade Association. (2013). Federal tax policy and structured settlements. Retrieved from https://www.nssta.com/public-policy/federal-tax-policy
Cong. Rec. 13 May 1999: Congressional Record Online. Vol. 145, No. 69. Retrieved from http://www.gpo.gov/fdsys/pkg/CREC-1999-05-13/html/CREC-1999-05-13-pt1-PgS5281.htm
Mercado, D. (2012, February 28). Secondary market for annuities comes under pressure. Investment News. Retrieved from https://www.investmentnews.com/secondary-market-for-annuities-comes-under-pressure-27322
Lenz, W. The History of Thalidomide. Thalidomide Victims Association of Canada. Retrieved from https://thalidomide.ca/mission-et-histoire/
Green, M. The impact of the Civil Jury on American Tort Law, 38 Pepp. L. Rev. 2 (2011). Retrieved from http://digitalcommons.pepperdine.edu/cgi/viewcontent.cgi?article=1011&context=plr
Hindert, D.; Dehner, J. & Hindert P. (2014, April 28). Structured Settlements and Periodic Payment Judgments. Law Journal Press. 1-36. Retrieved from
https://books.google.com/books?id=Wqt0EP889hoC&dq=thalidomide+and+structured+settlements&source=gbs_navlinks_s
Prudential. (2014). Structured Settlements: History of the structured settlement industry. (7). Retrieved from https://www.nssta.com/sites/default/files/library/2016/2016-11/0262290-00006-00.pdf
Internal Revenue Service. (2009, August). Structured settlement factoring audit technique guide. Retrieved from https://www.irs.gov/pub/irs-mssp/structured_settlement_factoring.pdf