Single Premium Annuity Utility for a Changing Portfolio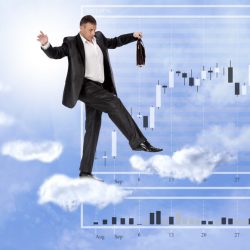 If you own a Single Premium Immediate Annuity, have you ever considered that selling a portion of it could help your asset allocation? If your investment portfolio is unbalanced and you've tied up so much money in stocks and bonds that there's not enough cash to meet your immediate needs, dipping into your SPIA ranks as a plausible solution.
For some investors, liquidating some of these annuity payments provides an ability to handle present expenses and increase future earnings. In short, by pursuing other investments they might find they can make more money (or faster money) than holding onto future SPIA payments.
Why Investors Initially Choose SPIAs
A smart, long-term investment plan often involves putting some of your income in a dependable financial vehicle. A SPIA is one of those.
SPIAs can provide a lifetime of income. People buy them when they're concerned about outliving their savings.
Brokers sell SPIAs at competitive rates, and premium prices are based on the buyer's age and life expectancy. Generally, the older you are, the more expensive the premiums.
SPIAs anchor portfolios with their stability. They're considered conservative investments whose appeal stems from their long-term benefits and security.
However, as we all know, Wall Street does not operate as a fixed financial market. Investments once seen as promising (say, internationals funds) can be considered more risky, while other opportunities emerge. Any money tied up in a SPIA can't take full advantage of any of these new areas.
The Liquidity Demand
Any number of scenarios can make people desire more liquidity in their portfolio. As much time as you spend researching interest rates and market trends and calculating your spending needs, you may still have too much of your money locked into long-term savings you can't sell. (Think real estate or capital investments.)
Some investors feel the pressure to liquidate because of opportunity costs. The chance of making money from another venture feels better to them than having seed money sit in a SPIA. For example, they encounter opportunities to start a small business, put money into their homes to increase overall value or take advantage of a commercial real estate investment.
If money for new investments isn't already worked into your budget, it can be difficult to know where to turn. By selling SPIA payments, investors can take small sacrifice by giving up future payments. In exchange, they put time and money towards an opportunity with the potential of a much higher payoff.
Meeting Demands by Selling Your SPIA
If you have a stream of payments coming from a SPIA, you can allocate some of those funds for a pressing expense or alternative investment.
Will the ROI from a new opportunity exceed the amount of money you are scheduled to receive from annuity payments? Is the new opportunity secure? If the answer to both questions is yes, then consider selling some of your SPIA payments for up-front capital.
What does this look like?
You contact a funding company and then choose payments to sell – say ones 10 years from now. This transaction would have zero effect on payments you're already receiving. It would be an exchange for future payments.
You could continue to gather dependable income for the time being and sell $10,000 worth of payments over a five-year period 20 years from now.
While the original intention of many SPIA owners is to provide retirement income, investors often have multiple income streams that will fund their after-work years. Selling payments makes sense to investors who find that a dependable pension, Social Security payments and other portfolio savings will be enough to pay for retirement.
Checklist for Deciding to Sell Payments
Every investor has different capabilities and needs. Younger investors have more time to take advantage of stocks, mutual funds and hedge funds. They have more time to escape the mistake of picking the wrong ones – and they have more time to make more money if they pick the right ones.
An older investor doesn't have the advantage of time but may have more up-front money to invest. This, too, can help a portfolio grow quickly.
As you evaluate whether to dip into your portfolio to get capital, consider these where you stand related to these factors:
Interest earning potential
Level of risk aversion
Recent market changes
Expected health expenses
Availability of emergency fund
Long-term goals
Interested in selling some or all of your payments?
Turn your future payments into cash you can use right now. Get started with a free estimate and see what your payments are worth today!
More Places to Find Portfolio Liquidity
Depending on how you designed your portfolio, you may have other options for getting capital. Accessing certain short-term investments may be a better choice than using your SPIA. However, selling stocks or using other long-term retirement vehicles can have significant disadvantages.
Cashing in a CD or selling bonds is a fast way to get emergency cash. When it comes to getting money for short-term needs, you can take funds from treasury bills, CDs and money market accounts, without losing much value.
Borrowing from yourself is another option. Some people borrow against their life-insurance policy, but this can decrease the amount left to heirs. If you borrow from your 401(k), then in many cases you will have five years to repay the loan.
With your long-term investments, you can leverage time for growth and interest bearing potential. Over time you can manage your stocks by having a planned action for extreme losses or gains. For example, selling stocks based on decreasing or increasing a certain percentage.
The disadvantage of taking from long-term investments is that many of these items left untouched provide more room for growth. Meanwhile, annuity payments are often a fixed amount. Although they provide stability, they won't change in value.
If you have a portfolio that meets your long-term goals but doesn't give you flexibility, ask yourself how important the flexibility is to you and how you might get it. Using your SPIA is a strategy worth investigating.
Please seek the advice of a qualified professional before making financial decisions.
Last Modified: September 16, 2020
Share This :