Top 10 Questions Annuity Sellers Ask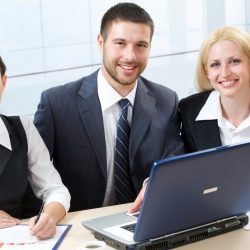 Before signing over their future payments, annuity owners call us and write us with their questions. Some of them are looking for more insight into the selling process. Others have questions about what deal is fair. Still others want to know how valuable their annuity or structured settlement is.
We've gathered some of the most common ones along with brief answers to get you one step closer to becoming a selling expert.
1. How much money can I get?
This, by far, is the No. 1 question we get. It's a basic, bottom-line question. Many sellers decide whether to sell their payments based on the bottom-line cash amount, and each structured settlement and annuity has a unique value.
The lump sum you will receive is based on when your payments are scheduled to be paid out, the amount and frequency of those payments, current interest rates, current inflation and demand. Every situation varies, but general the more payments you sell, the larger the lump sum you will receive.
2. Can I sell part of my annuity?
In short, yes. Depending on how many payments are left on your annuity, you have options for selling the entirety of it or only a portion of what is left.
This flexibility allows you to choose to continue receiving, for example, the next 10 years of payments by selling the latter portion of payments. Another option would be to reserve more money for retirement by selling immediate payments.
3. How long will it take for me to get my payments?
Within minutes after getting some basic information about your annuity and what you want to do with it, we can give you a quote for how much your payments are worth and get the ball rolling. We understand the urgency of people looking to sell payments and design our purchasing process accordingly.
If you have a single-premium immediate annuity, it's only a matter of paperwork. We'll get you money within a few days. When a court hearing is involved, the timeline is extended a bit more. From start to finish, the transaction takes an average of 45 days.
4. Do I have to make a commitment to get a quote?
Annuity owners can be wary of providing details for their annuity contract for fear that sharing this data will mean they are obligated to proceed with the sale – regardless of whether it meets their needs.
Most companies provide a free, no-obligation quote. This makes for a no-pressure decision because you have no money invested into your quote.
5. Why is a judge involved?
When it comes to transferring structured settlements, which usually involve a large sum of money, judges act as mediators, working to protect consumers. Before the transfer is approved, a judge determines if the exchange is in the seller's best interest.
This step in the selling process ensures that sellers understand the minute details of the contract and the financial trade-off they are making.
6. Do I have to pay legal fees?
No, you will not find yourself faced with undisclosed fees waiting for you at the end of the transaction. In our case, we won't add to your quote and none of the court costs come out of your pocket.
We pay for the hearing and an attorney to represent you, which can cost us a few thousand dollars. This is all part of the service we provide to every seller.
7. Can I get a cash advance?
Many sellers qualify for a cash advance ranging from $500 to $1,000. This is money you can get before the transaction is fully processed and before the court hearing is even set.
We'll evaluate the strength or your transfer proposal, the speed with which your documents are completed and the likelihood of the court approving your transfer, then let you know the amount you qualify for.
8. Can I sell payments if my lawsuit is not finalized?
In some cases, yes. Certain lawsuits take months or even years to reach a resolution and determine a settlement award. For some claimants, the monetary award cannot come soon enough.
If you meet qualifications (based an evaluation of your case and the likelihood of winning), then you can receive pre-settlement funding, which is a cash advance on your future award.
9. Why do different companies offer different quotes?
Funding companies weigh a variety of factors to come up with a quote. The final sum incorporates factors such as discount rates, the size of your settlement, competitive rates, the time value of money and the company's capital resources.
10. How do I get started?
If you are ready to find out how much your annuity is worth, you have a couple of options to get started immediately. You can fill out a form or call us at 855-496-9593. From there, we can give you a quote, set up a court date if necessary, and after a judge's approval get your check in the mail.
Please seek the advice of a qualified professional before making financial decisions.
Last Modified: April 30, 2020
Share This :