Do You Need A Secondary Market Annuities Broker or Buyer?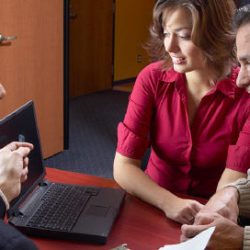 If you as an annuity owner seek ways to get immediate money from long-term investments, you may consider turning to a broker who specializes in an area known as the secondary market. These brokers stay plugged into these market buyers and can serve as a valuable resource for getting, fast offers and competitive prices.
With the assistance of these go-betweens, you can get yourself out of a financial crisis and back in control of your finances faster than you otherwise might. This is the value of your investment.
Because selling payments can be complicated – full of complex calculations that involve big numbers that put a specific dollar amount to future value – having someone work alongside you can work to your advantage.
Owners of structured settlement payment streams use brokers for buying and selling annuities as well as other financial products, like stocks, bonds and mutual funds. Brokers work as a middlemen between buyers and sellers. If you own a payment stream, brokers will connect you with the right person or company that can offer you a deal on the asset you want to sell.
How Is One Broker Different from Another?
Before deciding if you should use a secondary market annuities broker, take a minute to review the types of brokers working in the structured settlement industry. Interactions with each type of broker will differ, as each has its own set of responsibilities and goals.
A primary market broker is a licensed insurance agent who sets up structured settlements and other insurance agreements. They help resolve court cases by estimating the cost of medical expenses, lost wages, debts and long-term needs, and then setting up a series of award payments for the plaintiff. Clients planning on owning an annuity turn to them.
A secondary market broker helps clients sell annuities and structured settlements in exchange for cash. They assist clients with handle short-term needs by making sure they are advanced cash for future payments. Clients trying to sell annuity payments turn to them.
A tertiary market broker helps clients who want to invest in an already purchased annuity. They deal with second-hand annuities, which can be purchased at a lower cost and used as an investment vehicle. Clients looking to invest in a guaranteed stream should look to these brokers.
It may seem a little complicated to try and understand all these roles and the big picture of the structured settlement market. Fortunately, you only need to focus on the group that fulfills the second role, secondary market brokers.
Pros and Cons of Working with a Broker
Brokers give annuity owners like you certain advantages. They offer financial analysis and tax-planning advice tailored to your budgeting needs and savings goals, obtain offers from several buyers, speed up the selling and payment process and take care of minor details, like making sure paperwork is in order for transfer and payment. They also make sure federal and state laws governing sales are followed.
These benefits come at a cost. Most brokers will charge a fee for their assistance. Even if this isn't coming directly out of pocket but from your future payments, you are sacrificing some of the value of your annuity.
Another deterrent is the danger of working with someone who doesn't have your best interest in mind. Before committing to a broker, investigate how long the individual has worked in the industry and records of successful transactions. A collection of positive references is a good indication that you also will have a good experience using a broker's services.
You should be able to meet with a broker for a free consultation, and you can decide after meeting if you want to proceed.
Interested in selling some or all of your payments?
Turn your future payments into cash you can use right now. Get started with a free estimate and see what your payments are worth today!
Benefits of Contacting a Structured Settlement Buyer Directly
The biggest benefit of doing directly to someone who wants to buy a structured settlement stream is obvious. You can skip the middle man.
When you work with a buyer, you receive an offer after a short period of time and then start a step-by-step process that ends with you putting money in the bank or in your pocket.
Structured settlement buyers provide some of the same assistance that individual brokers offer – especially a company that comes highly recommended and commits to a good customer service experience, one in which you have one point of contact during each step of the process.
While brokers can seek out settlement buyers for you, you can do it on your own. Without paying any fee, start your research and move forward with selling directly to a buyer.
Brokers Must Follow Legal Guidelines
State and federal consumer protection laws require brokers and structured settlement buyers to follow regulations that govern their business practices. These laws ensure that the money you worked hard to earn – or the money that was awarded to you because of some unfortunate circumstance – enjoys legal backing.
The National Structured Settlement Trade Association developed a set of principles and ethical business practices for brokers and buyer of annuities to follow. Their website advises readers to seek out a broker or buyer who exemplifies these characteristics:
Integrity and Fidelity
Competence
Fairness Honesty and Due Care
Confidentiality
Professionalism
Compliance
If you are unsure about a broker or buyer, or have an unpleasant encounter using the service of one of these professionals, contact your local consumer affairs office or the Better Business Bureau.
Making Your Decision
Only you can decide if you're ready to swap your annuity for a lump sum of ready-to-spend cash. Once you make that call, you're ready to jump online and narrow down your next set of options.
A broker won't be a necessary expense if you contact an annuity or structured settlement purchaser direct and collect an offer that suits you. If you do find it hard to catch up with the right company for you – or if buyers aren't showing interest in your annuity – a broker might be your next right step. By law, your broker will work on your behalf.
Managing your long-term assets is an important part of financial responsibility. When it comes to cashing out structured payouts, some people prefer to work with brokers while others prefer the do-it-yourself method.
No matter what you choose, the time you dedicate to making the best choice for you and your family has the potential to pay-off in a lump sum of thousands.
Please seek the advice of a qualified professional before making financial decisions.
Last Modified: September 16, 2020
Share This Post: