Annuities Are Attractive Investments for Retirement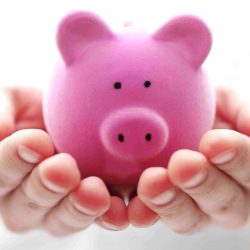 Mention Social Security or Medicare to anyone and a clear picture pops into the minds of most people -retirement.
Say the word annuities to any investor and the same picture appears.
The market for annuities is aging fast. It's maturing so quickly that their appeal is almost exclusively to people age 65 and older. In fact, the older you are, the better they look as an investment to buy and add to your financial portfolio, at least from a payout standpoint.
The most attractive feature about annuities hasn't changed: You get a guaranteed monthly income, and in most cases, it lasts for the rest of your life. However, the thing that once made annuities alluring for investors of any age – a return tied to interest rates – has withered.
With interest rates at record lows the last five years, only those with no time or inclination to tip toe through the stock market minefield, need buy an annuity.
An annuity can be a valuable investment to buy if you are retired because it's a guaranteed source of income you can count on. This is especially true for Baby Boomers, the largest segment of America's population, and the one plowing through the gates of retirement right now. Boomers are retiring at a rate of 10,000 a day and many are wondering if the money they have is going to last.
The real question should be: Exactly how long does the money need to last?
No one can answer that question definitively, but the best guess is that Baby Boomers will be around a lot longer than they think.
Annuities Are a Guaranteed Source of Income
Annuities are considered self-funded pension plans. The fixed-stream of payments provides the same certainty that pension holders have when they receive their monthly checks from former employers.
Owning an annuity removes a lot of the burden of managing your own investments and keeping track of price swings on the stock market. It also provides a guaranteed source of income for as long as you live.
There are a variety of choices in the annuity market, most of which come with time guarantees that allow your spouse or another beneficiary to collect the monthly payment for a designated period of time. For example, if you bought an annuity with a 10-year guarantee, you would collect every month for the rest of your life, but if you die during the first 10 years, your beneficiary would receive the income until the end of the 10th year.
The guarantees generally come in increments of 5, 10, 15 and 20 years. The payout is slightly lower when you tack on the guaranteed years, but at least someone will benefit from the investment. Otherwise, if you die, no payments are made to beneficiaries.
Interested in Buying an Annuity?
Learn about the different types of annuities and find out which one is right for you.
Annuities Can Help During Retirement
The Social Security Administration says women turning 65 today can expect to live until they are 86. Men, on average, will live until they are 84. Another survey says that about one-third of healthy men and just under half of healthy women retiring this year will live past 90.
That's the good news. The bad news: More retirees have to figure out how to make their money last as long as they do. Annuities can be one resource to help the cause.
The most popular category of annuities is called immediate annuities, which convert a lump-sum payment into life-long monthly payouts. Insurance companies usually are the ones selling annuities, and they have actuarial mortality tables to project how long you will live. Your monthly payment will be based on that.
For example, a 65-year-old man seeking a guaranteed payment of $1,000 a month for the rest of his life, would need to fork over a one-time payment of approximately $170,000 to make that happen. A 55-year-old man would need to invest a little more than $200,000 to get the same return because he is expected to live longer. A 75-year-old man would invest $125,000 to get $1,000 a month for life.
Investing later in an annuity could be enticing to Baby Boomers who saw a lot of their 401(k) and other retirement investments take a severe beating during the last decade years. Most financial advisors were steering Baby Boomer's retirement savings toward mutual funds, stocks and bonds, but those securities were battered during the market collapse of 2007-2009.
The Dow Jones industrial average plunged 7,657 points from Oct. 9 2007 to Mar. 9, 2009. The 54 percent plummet hammered retirement accounts. Individuals, who made poor investment choices or simply ignored their investments until it was too late, started looking elsewhere for safer, predictable havens for their money.
Annuity sales peaked at $265 billion in 2008, right in the middle of the stock market meltdown. They have lost some traction as the stock market recovered because the investment return on stocks and mutual funds can be considerably higher, but annuity sales could crank up again if interest rates ever rebound. Most of the return on annuities is tied to interest rates, which have been historically low the last five years.
But if you want steady payouts during your retirement years, this might be the ticket for you.
Please seek the advice of a qualified professional before making financial decisions.
Last Modified: April 30, 2020
Share This :