S&P 500
Credit rating agency Standard and Poor's launched the S&P 500 in 1957 to track the performance of the 500 largest public companies in the United States. Today, the S&P 500 serves to gauge the health of the nation's economy and, on a smaller scale, it impacts the returns on individual fixed index annuities and index-linked investments.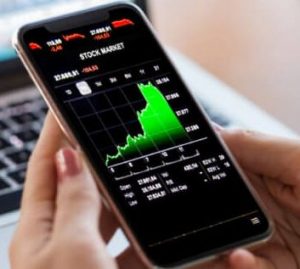 Learn About Top Annuity Products & Get a Free Quote
Find out how an annuity can offer you guaranteed monthly income throughout your retirement. Speak with one of our qualified financial professionals today to discover which of our industry-leading annuity products fits into your long-term financial strategy.
---
Or Call us at 877-918-7024

Written By

Sheena Zimmermann, M.Ed.

Sheena Zimmermann, M.Ed.

Financial Writer

As a professional who values lifelong learning, Sheena Zimmermann joined the Annuity.org team with a deep commitment to connecting readers with resources designed to improve their financial literacy and strengthen their financial health.

Read More

Edited By

Kim Borwick

Kim Borwick

Financial Editor

Kim Borwick is a writer and editor who studies financial literacy and retirement annuities. She has extensive experience with editing educational content and financial topics for Annuity.org.

Read More

Financially Reviewed By

Thomas J. Brock, CFA®, CPA

Thomas J. Brock, CFA®, CPA

Expert Contributor

Thomas Brock, CFA®, CPA, is a financial professional with over 20 years of experience in investments, corporate finance and accounting. He currently oversees the investment operation for a $4 billion super-regional insurance carrier.

Read More

Updated: January 17, 2023
6 min read time
This page features 10 Cited Research Articles

What Is the S&P 500?

The S&P 500 is an index that is widely used as a proxy for the U.S. stock market. The index tracks the health of companies whose outstanding shares total more than $9.8 billion. Shares of these companies are referred to as large-cap stocks, and the companies that issue them are the largest companies in the United States. Investors and experts use the S&P 500 to track values of the largest stocks across multiple industries.

How Does the S&P 500 Work?

Determining the S&P Value of a Company

The S&P value of a company is found by dividing its market capitalization by the total market cap.

According to the U.S. Securities and Exchange Commission, "In a market-cap-weighted index, securities with a higher market capitalization value account for a greater share of the overall value of the index."

Market capitalization, or market cap, refers to the cumulative value of a company's shares. It is determined by multiplying a company's outstanding shares by its stock price.

This differs from "price-weighted" indexes, such as the Dow Jones Industrial Average, which bases the weight of a security on its price per share.

The S&P 500 is considered a float-adjusted index that reflects the value of shares available to the public, excluding those held by government agencies or other control groups.

Although the S&P 500's fluctuations can make it challenging to predict, experts can use past trends and data to make educated projections when establishing interest or return rates.

Investing for Beginners

Which Companies Make Up the S&P 500?

Currently 505 stocks among 500 companies — some with more than one share class — make up the S&P 500.

To be included in the S&P 500, an organization must meet the following criteria:

Be a publicly traded U.S. company
Have a $9.8 billion or higher market capitalization
Be highly liquid
Have a public float of outstanding shares totaling at least 10 percent
Have positive earnings from its most recent quarter
Have positive earnings from its trailing four quarter period (the immediately preceding four-quarter period)

S&P 500 companies must trade on public markets and disclose financial performance information to the public. These constituents submit periodic reports to the SEC for financial transparency to shareholders.

As of Feb. 9, 2021, the top 10 companies of the S&P 500 are:

Apple Inc.
Microsoft Corp.
Amazon.com Inc.
Facebook Inc. Class A
Tesla Inc.
Alphabet Inc. Class A (Parent company of Google)
Alphabet Inc. Class C (Parent company of Google)
Berkshire Hathaway Class B
Johnson & Johnson
JP Morgan Chase & Co.

The index includes a myriad of industries, from technology to healthcare and beyond, exhibiting a wider, inclusive reach when compared with related indexes.

How Does the S&P 500 Compare to Other Indexes?

Other stock market indexes use alternative methods to gauge the health of the U.S. economy.

Dow Jones

Since 1896, the Dow Jones Industrial Average has tracked the 30 leading U.S. companies in their respective industries. The Dow is weighted by stock prices, which means a company's share price influences its DJIA percentage weight.

Because the Dow is price weighted, smaller companies can have a greater influence on the index, and the index can be more volatile.

Russell US Indexes

Established in 1984, FTSE Russell refers to the Russell US Indexes as "the leading US equity benchmarks for institutional investors."

The Russell US Indexes include the large cap Russell 1000 and the small cap Russell 2000, among others. Russell US Indexes use what it calls "an objective, rules-based formula for determining which companies become components of the large and small cap indexes."

The S&P 500 and Russell 1000 had comparable annual risk and return profiles reported between 1993 and 2019, 9.65% and 9.73% per year.

How Do Annuities and Investment Funds Leverage the S&P 500?

If you are saving for retirement, depending on the makeup of your financial portfolio, the S&P 500 is likely to affect your returns — whether directly or indirectly. You can invest directly by buying company shares, or you may have a retirement plan, annuity, mutual fund or other financial product whose returns are affected by this stock index.

What Is a Dividend?

Exchange Traded Funds

Exchange traded funds, or ETFs, are liquid investments that trade on a daily basis and track the S&P 500. These funds can be a combination of commodities and assets, and their success correlates with the index's performance. Exchange traded funds trade like individual stocks, so they can be bought and sold throughout the trading day.

Index Funds

Index funds, unlike ETFs, can be traded only at the end of each trading day. Index funds track a stock index's returns as they invest in some or all of the securities in the S&P 500, Russell 2000 or other indexes. Index funds are intended to passively maximize returns over a long period of time, rather than actively buying and selling.

Annuities

If you have an indexed annuity, you are not directly invested in the market. Your contract may offer premium protection, limited upside potential and a guaranteed minimum return — a security net of sorts. These insurance products are not as volatile as ETFs and index funds, and they don't offer the same potential for higher gains.

Annuity types vary in terms of risk and return. Equity-indexed annuities, also called EIAs or indexed annuities, use the S&P 500, or another index, as a benchmark for interest crediting.

Compared with a fixed annuity, an indexed annuity has potential for a higher return when the S&P 500's performance is favorable.

Interested in Buying an Indexed Annuity?

Learn more about indexed annuities and find out if they're right for you.

Saving and Planning: The Other S&P

Although there are a lot of moving parts, you can benefit from the other S&P — saving and planning.

Do you know how much money you need to save to retire comfortably at the age of 65? The S&P 500 performance is likely to be a factor in your calculations, and your number of remaining years in the workforce can impact the rate of return projections. Age, life expectancy, spending habits, types of investments, assets and inflation are other factors that should inform your planning.

Building financial literacy can help you make smart decisions as you pursue your savings and retirement goals. Whether retirement is quickly approaching or in the distant future, you should pay attention to market fluctuations and their potential short- and long-term implications for your finances.

Advertisement

Connect With a Financial Advisor Instantly

Our free tool can help you find an advisor who serves your needs. Get matched with a financial advisor who fits your unique criteria. Once you've been matched, consult for free with no obligation.

Please seek the advice of a qualified professional before making financial decisions.

Last Modified: January 17, 2023

Share This Page:

10 Cited Research Articles

Annuity.org writers adhere to strict sourcing guidelines and use only credible sources of information, including authoritative financial publications, academic organizations, peer-reviewed journals, highly regarded nonprofit organizations, government reports, court records and interviews with qualified experts. You can read more about our commitment to accuracy, fairness and transparency in our editorial guidelines.
Who Am I Calling?
Calling this number connects you to Senior Market Sales (SMS), a trusted partner of Annuity.org.
If you're interested in buying an annuity, a representative will provide you with a free, no-obligation quote.
SMS is committed to excellent customer service. The company can help you find the right insurance agent for your unique financial objectives.
877-918-7024
Your web browser is no longer supported by Microsoft. Update your browser for more security, speed and compatibility.
If you are interested in learning more about buying or selling annuities, call us at 877-918-7024