Investment Risk Tolerance Calculator
Use our risk tolerance calculator as a reference to determine what types of investments may be right for you.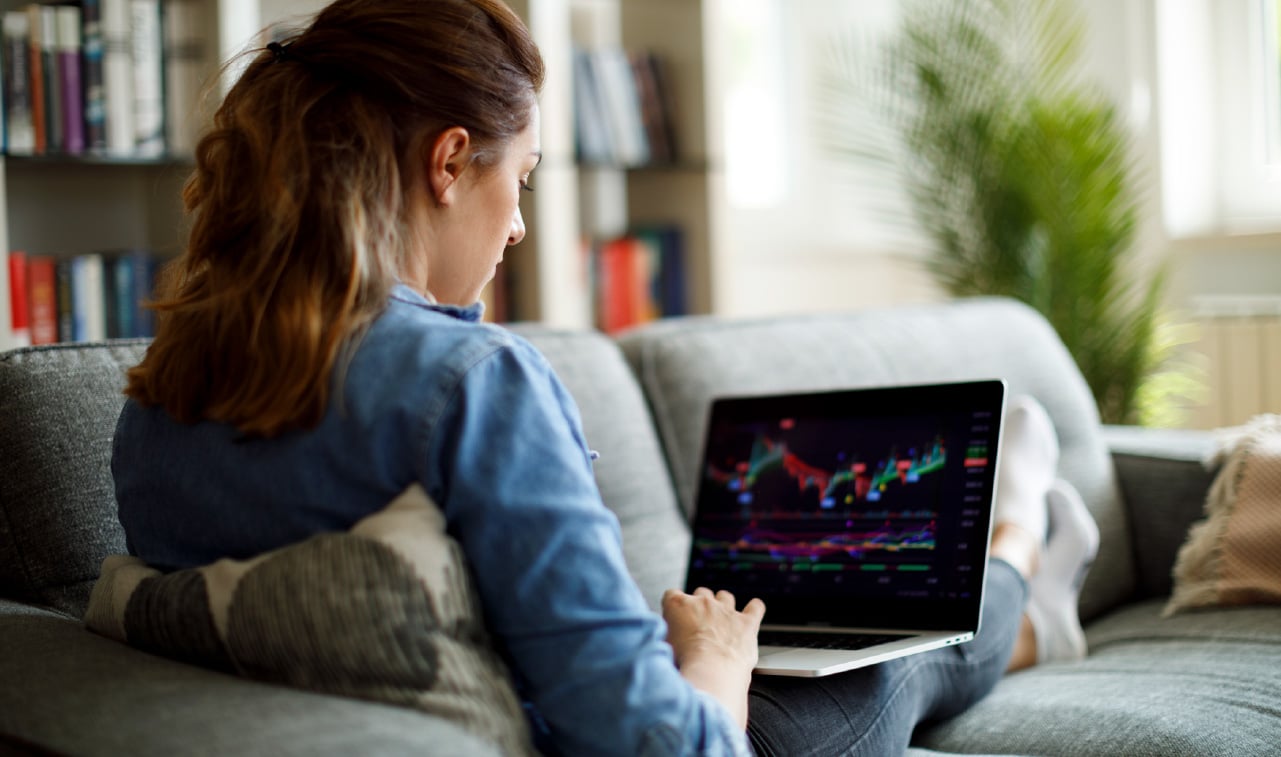 Edited By

Savannah Hanson

Savannah Hanson

Senior Financial Editor

Savannah Hanson is an accomplished writer, editor and content marketer. She joined Annuity.org as a financial editor in 2021 and uses her passion for educating readers on complex topics to guide visitors toward the path of financial literacy.

Read More

Updated: February 7, 2023
7 min read time
This page features 4 Cited Research Articles
If you've ever considered a high-return stock investment but backed out because you didn't do enough research, or you've invested in a secured bond to catch up on your retirement savings, you already have some experience measuring your risk tolerance.
Understanding your risk tolerance, as well as your investment goals, can help you build a portfolio that grows your wealth without keeping you up at night.
What Is Risk Tolerance?
Risk tolerance identifies how comfortable you are with loss and market fluctuations with consideration for your investment strategies and goals.
It's a guide for investors to understand how they may react to specific market scenarios so they can make smart choices with their money.
For example, a conservative investor who's quick to sell their shares during loss from a market correction won't benefit from risky investments. It can take years of ups and downs for risky investments to build wealth, and investors should be able to accurately vet opportunities and stomach the fluctuations.
Risk tolerance also accounts for financial situations and investment goals. Investors interested in huge gains won't find success with government bonds and certificates of deposit. On the other hand, these can be good choices for investors who can't afford to lose their savings to high-risk stocks.
How To Calculate Risk Tolerance
To calculate risk tolerance, we weigh questions on an investor's background, current investments and experience, and how they'd respond in specific scenarios.
Several factors influence someone's risk tolerance, including:
Age
Financial situation
Investment goals
Experience investing
Reactions to market changes
Younger investors overall have a higher risk tolerance because they have more time to grow their investments and recover from losses. However, a 30-year-old investing to buy a house in the next five years has less risk tolerance than a 30-year-old investing for retirement, because the latter won't need that money for 20-30 years.
Experience is another key factor in risk tolerance. Someone who has been investing in exchange-traded funds (ETFs) and stock mutual funds for decades can make informed decisions with their risk better than someone who's just beginning with automated recommendations from robo-advisors.
An investor's financial stability is important to consider, too. People with healthy savings and steady income can manage more risk than investors who need their savings to retire in 10 years and can't afford large losses.
Many of these factors, like financial stability and investment experience, evolve over time, and your risk tolerance will change, too.
Low Risk Tolerance
Individuals with a low risk tolerance are looking for steady growth and don't want to monitor the markets all the time.
These investors may want to protect their current assets to cover retirement or fund education. They also may be inexperienced investors who are hesitant to put their savings on the line without ensured returns.
Conservative investors may be interested in opportunities including:
Corporate bonds
Money market accounts
Certificate of deposits (CDs)
High-yield savings accounts
The biggest benefits to low-risk investments are that you're likely to see steady returns with little loss, and there's much less stress and maintenance involved in low-risk investments.
Conservative investors should understand that they likely won't become rich with their investments. They can build their financial safety net with less worry, though there's always some risk involved with investments.
Moderate Risk Tolerance
Moderate-risk investors benefit most from a diverse portfolio of high- and low-risk investments. These investors can accept some losses without panicking, but they may sell a few shares to protect their assets.
Moderate-risk investors may be interested in a 50/50 or 60/40 portfolio structure that balances low- and high-risk investments. Moderate-risk investments may include:
Moderate-risk mutual funds
Real estate
The goal of the moderate investor is to find balance to grow their principal with minimal losses. They'll likely see more growth than conservative investors, though they'll need to keep a closer eye on the market and may have to make quick decisions to cut their losses.
High Risk Tolerance
Investors with a high risk tolerance are looking for large wealth gains and are willing to risk large losses to get there.
Aggressive investors typically have a lot of experience with investing and can take calculated risks, or they have plenty of time to let their investments grow without sweating the fluctuations.
High-risk investments may include:
Unproven start-up stocks
Crypto assets
Venture Capital
Foreign emerging markets
Investors who can afford to take larger risks have the most to gain if their bets pay off. Naturally, they also have the most to lose if their investments turn sour. High-risk investments are best for experienced investors with trusted investment advisors.
Our risk tolerance calculator is a helpful tool to identify your investment behaviors and make the best choice for you and your finances. Some investors prefer to protect their money in secured bonds with steady growth, while others choose a diversified portfolio with a balance of high-risk and guaranteed investments.
Your risk tolerance can evolve over time, so revisit your investments and consult a financial advisor to build a portfolio that meets your current needs.

Advertisement
Connect With a Financial Advisor Instantly
Our free tool can help you find an advisor who serves your needs. Get matched with a financial advisor who fits your unique criteria. Once you've been matched, consult for free with no obligation.
Please seek the advice of a qualified professional before making financial decisions.
Last Modified: February 7, 2023
Share This Page:
4 Cited Research Articles
Annuity.org writers adhere to strict sourcing guidelines and use only credible sources of information, including authoritative financial publications, academic organizations, peer-reviewed journals, highly regarded nonprofit organizations, government reports, court records and interviews with qualified experts. You can read more about our commitment to accuracy, fairness and transparency in our editorial guidelines.