How Much Cash Do You Need in a Recession?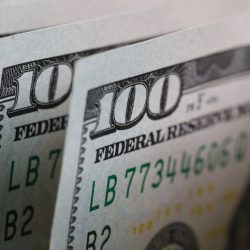 Written By

Christian Simmons

Christian Simmons

Financial Writer

Christian Simmons is a financial writer who has worked professionally as a journalist since 2016. As an active member of the Association for Financial Counseling & Planning (AFCPE), Christian prides himself on his ability to break down complex financial topics in ways that Annuity.org readers can easily understand.

Read More

Edited By

Lamia Chowdhury

Lamia Chowdhury

Financial Editor

Lamia Chowdhury is a financial editor at Annuity.org. Lamia carries an extensive skillset in the content marketing field, and her work as a copywriter spans industries as diverse as finance, health care, travel and restaurants.

Read More

Published: July 29, 2022
3 min read time
This page features 4 Cited Research Articles
It has been nearly 15 years since the last major recession in the United States, but the country could be moving towards another economic downturn.
If the market does enter a recession, Americans will likely find themselves in need of more cash than before. This is especially true in the current climate with skyrocketing prices due to high inflation and plenty of market volatility.
With the possibility of a recession looming, there are some steps that Americans can take to help ensure that they will have the cash they need in the event of a downturn.
Is a Recession Really Coming?
Predicting a recession is not an easy task, and the short answer is that it's simply not clear at this point if the U.S. will legitimately enter a recession.
But there are several troubling signs. Inflation has been uncontrollable for much of 2022, gas prices are finally beginning to come down after a dramatic rise, and the market has been through plenty of unpredictability.
However, this wouldn't be the first recent false alarm considering the U.S. economy rebounded surprisingly quickly from the depths of the COVID-19 pandemic.
According to the New York Times, experts are squarely divided on whether or not a recession is actually imminent – or will happen at all.
Some experts are convinced that a recession remains unlikely, and that if one did occur, it would be mild and over relatively fast.
Some experts see it as more of a toss-up, while others believe a recession is very likely for 2023.
The uncertainty surrounding the state of the economy highlights the importance for Americans to be prepared for a potential downturn.
How Much Cash Will You Need?
How much cash you will need in a recession depends on your personal and financial situations. If you have high expenses, you will naturally need more cash. Single-income families could be especially at risk since they only have one source of income and losing that job could be catastrophic.
The other factor that matters is how long and severe the potential recession would be. While some experts are predicting a recession, most don't expect it to be overtly severe or anything like the world saw in the mid-2000s.
To be safe, most families may want to look into ways to save at least a few months' salary. This can sound daunting, especially to those who don't actively save or currently have a savings account, but there are some ways to get there.
According to the U.S. News and World Report, one of the main steps Americans can take is to cut back on their budgets now. Finding and eliminating unnecessary expenses and putting the money towards savings can help build up a cushion before the recession hits.
Even small things like cutting back on dining out and some entertainment expenses can make a difference.
Another important step to take according to CBS News is to pay off as much debt as you can now. It can be risky and financially damaging to enter a recession with a lot of debt and getting ahead can help alleviate that risk if a recession hits.
Americans also should consider the risks of ceasing investments or pulling entirely out of the market due to a recession. The market constantly ebbs and flows and will eventually recover. Cutting your losses during a recession essentially just ensures that you'll never gain that value back.
There are some larger scale changes that families can make to prepare for a recession and generate more cash as well. According to CNN, one possible action is to sell your home if you are considering moving.
Given the rise in housing prices, this can help families to very quickly pocket large sums of cash than can come in useful during a recession.
Advertisement
Connect With a Financial Advisor Instantly
Our free tool can help you find an advisor who serves your needs. Get matched with a financial advisor who fits your unique criteria. Once you've been matched, consult for free with no obligation.
Please seek the advice of a qualified professional before making financial decisions.
Last Modified: November 21, 2022
Share This Post:
4 Cited Research Articles
Annuity.org writers adhere to strict sourcing guidelines and use only credible sources of information, including authoritative financial publications, academic organizations, peer-reviewed journals, highly regarded nonprofit organizations, government reports, court records and interviews with qualified experts. You can read more about our commitment to accuracy, fairness and transparency in our editorial guidelines.
Your web browser is no longer supported by Microsoft. Update your browser for more security, speed and compatibility.
If you are interested in learning more about buying or selling annuities, call us at 855-995-1277