NAIC Creates Registered Index-Linked Annuity Subgroup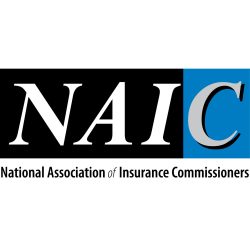 Written By

Sheena Zimmermann, M.Ed.

Sheena Zimmermann, M.Ed.

Financial Writer

As a professional who values lifelong learning, Sheena Zimmermann joined the Annuity.org team with a deep commitment to connecting readers with resources designed to improve their financial literacy and strengthen their financial health.

Read More

Edited By

Emily Miller

Emily Miller

Managing Editor

Managing editor Emily Miller is an award-winning journalist with more than 10 years of experience as a researcher, writer and editor. Throughout her professional career, Emily has covered education, government, health care, crime and breaking news for media organizations in Florida, Washington, D.C. and Texas. She joined the Annuity.org team in 2016.

Read More

Published: September 2, 2021
3 min read time
This page features 5 Cited Research Articles
The National Association of Insurance Commissioners, or the NAIC, recently implemented a new subgroup to address registered index-linked annuity regulation. These annuities, commonly referred to as RILAs or buffered annuities, grew in popularity in the first half of 2021.
The NAIC subgroup is called the Index-Linked Variable Annuity (A) Subgroup and connects to the Life Actuarial (A) Task Force. According to the NAIC, "The Index-Linked Variable Annuity (A) Subgroup will provide recommendations and changes, as appropriate, to nonforfeiture, or interim value requirements related to index-linked variable annuities."
As these products are funded through decentralized accounts, existing NAIC regulation does not closely align. The new subgroup will address this with the expertise of twelve members, including a chair, vice chair and NAIC support staff.
2021 Membership: NAIC Index-Linked Variable Annuity (A) Subgroup
Peter Weber, Chair: Ohio
Tomasz Serbinowski, Vice Chair: Utah
Sarvjit Samra: California
Rhonda Ahrens: Nebraska
David Wolf: New Jersey
Bill Carmello: New York
Michael Cebula: New York
John Carter: Texas
Rachel Hemphill: Texas
Mengting Kim: Texas
Craig Chupp: Virginia
Reggie Mazyck, NAIC Support Staff
Source: National Association of Insurance Commissioners
Chief life actuary at the Ohio Department of Insurance, Pete Weber, will serve as chair of the new subgroup. He stated in his notice to the task force, "The task force has discussed developing a draft standard for minimum interim values for these products and providing direction for implementing the standard."
The need for additional oversight accompanies the rising popularity of RILAs in the U.S. annuity market.
Registered Index-Linked Annuities Set Record Sales In Early 2021
According to the U.S. Individual Annuity Sales Survey by the LIMRA Secure Retirement Institute® (SRI®), preliminary sales figures of 2021 show the dramatic growth of RILAs when compared to last year.
In that survey, RILA sales reached $19.3 billion in the first six months of 2021, which is 105 percent higher than the first half of 2020.
In the second quarter of 2021 alone, RILA sales surpassed record level sales totaling $10.1 billion, increasing 122 percent from the same quarter in 2020.
Comparatively, total annuity sales for the second quarter of 2021 were $67.9 billion — which is 39 percent higher than in 2020.
A registered index-linked annuity (RILA) is a deferred annuity that connects to the performance of a stock market index. These products allow consumers to set a maximum loss or protection against a market downturn — all while still enjoying gains. The current economic climate has likely driven the demand for these annuities as consumers nearing retirement seek financial stability.
While total annuity sales may continue to rise, SRI anticipates RILA sales may stabilize in the coming months — and potentially grow through 2025.
"While the current market continues to favor RILA products, we expect RILA sales growth to level off in the second half of the year," said Todd Giesing, assistant vice president of SRI Annuity Research. "If interest rates improve, fixed indexed annuities may become more attractive to investors who want greater principal protection."
Interested in Buying an Annuity?
Learn about the different types of annuities and find out which one is right for you.
Advertisement
Connect With a Financial Advisor Instantly
Our free tool can help you find an advisor who serves your needs. Get matched with a financial advisor who fits your unique criteria. Once you've been matched, consult for free with no obligation.
Please seek the advice of a qualified professional before making financial decisions.
Last Modified: November 21, 2022
Share This Post:
5 Cited Research Articles
Annuity.org writers adhere to strict sourcing guidelines and use only credible sources of information, including authoritative financial publications, academic organizations, peer-reviewed journals, highly regarded nonprofit organizations, government reports, court records and interviews with qualified experts. You can read more about our commitment to accuracy, fairness and transparency in our editorial guidelines.
Your web browser is no longer supported by Microsoft. Update your browser for more security, speed and compatibility.
If you are interested in learning more about buying or selling annuities, call us at 855-995-1277