5 Questions You Must Ask Your Funding Company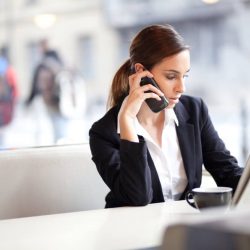 The business of finding people who want to sell their annuity payments is a high-stakes one that involves thousands of dollars changing hands all the time. If you own an annuity or structured settlement and you're in the market for a purchaser, you'll find that people will say many things to earn your business. Often, they'll say things that aren't exactly true – all to win your business.
The burden is on you, the seller, to make sure your transaction partner is on the up and up. And the best way to decide which funding company to pick is by putting time into evaluating the companies you might want to do business with. Asking some basic but important questions can have a major payoff.
Before you commit to a funding company and sign a contract to sell your payments, go through our DIY background check to make sure your transaction will be a safe and pleasant one. By putting a few minutes into researching the situation you can protect your resources and get the most for your money.
You can get a lot of the pertinent information you need by asking five questions – and by listening carefully to the answers.
1) Are you a direct funder?
Because the goal of selling your payments is to get money into your hands now, it's important to know just where the cash is coming from – and that you are guaranteed to get it through a transaction that is both efficient and legitimate. You want to learn if an outside party will be involved and if you will be stuck waiting around.
Asking if the company is a direct funder is a way of knowing whether the company who will handle your transfer or sale has a dedicated ability to provide money for your sale. A direct funder is exactly what it sounds like; a company that is using its own resources to provide you cash without involving a middleman. Many companies use third parties, which can delay your big payout. It can add 30 to 45 days — or more — of waiting after court approval.
2) Are you open 24/7?
The working hours of funding companies vary and may not meet the needs of your schedule. If you work a 9-to-5 job and your prospective funder only answers the phone during those hours, you may find yourself sitting around waiting for answers or else conducting business by email. It's not the worst thing, but it's also not ideal.
As a seller, you ought to be able to get ahold of your factoring company when it's convenient for you. Being able to get a quote for an annuity and check the status of transactions allows sellers to move forward with their lives and avoid putting plans on pause Many people looking to sell annuity payments have a specific need in mind they are seeking to meet with the funds they will get. Oftentimes, these needs are time sensitive, requiring that sellers have cash in hand as quickly as possible.
If the company you want to do business has representatives available in one form or another 24 hours a day, seven days a week, they should be able to handle your queries no matter what your work schedule is.
3) Do you provide any options for getting cash before the court approves a transfer?
Getting the court to approve a transfer can take some time. First, the hearing has to be scheduled and then, after a judge makes a decision, the proper documents must be processed. You can bypass some of this waiting period by taking advantage of a cash advance program.
Some funding companies offer cash advance programs that allow sellers to access a portion of future payments before the transaction is complete. This allows you to handle immediate needs, like paying a bill or making a large purchase.
The cash advance program at Annuity.org evaluates the details of your annuity sale to determine the eligibility for and size of your advance. Sellers typically receive between $500 and $1,000.
4) What costs will I incur?
If you're new to dealing with annuities, you might assume that there is a fee to get started selling payments or a down payment you would make to get started. Fortunately, that's not how this works.
Asked another way, this question is: What costs will your funding company cover, and which ones will the company pass on to you? While there are legal fees and other costs associated with transferring payments, many companies factor this into their formula for appraising your annuity. This allows them to give you an accurate quote. However, you will want to make sure that the company you are working with doesn't have hidden fees that you will discover halfway through the selling cost.
You want to make sure that the quote you get for your payments at the beginning of the process is the exact amount you will receive at the end of it. You want no hidden fees, charges or costs.
5) How many years have you been in business?
Simply put, you should know how many transactions your funding company has completed before you make a decision to give them yours. You want an experienced funder.
Working with a company well-established in the secondary market industry can help you get a competitive offer, ensure that legal procedures are properly followed and guarantee that you will work with customer service representatives who know the answers to your questions.
Please seek the advice of a qualified professional before making financial decisions.
Last Modified: April 30, 2020
Share This :