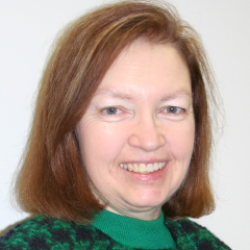 Barbara O'Neill, Ph.D., CFP®, AFC®, CRPC®
Owner and CEO of Money Talk
Dr. Barbara O'Neill is the owner and CEO of Money Talk: Financial Planning Seminars and Publications. With her expertise as a Certified Financial Planner™ professional and Accredited Financial Counselor™, she actively engages in writing, speaking and reviewing personal finance content.
For over four decades, Dr. O'Neill has made significant contributions as a Rutgers Cooperative Extension educator and personal finance specialist. Recognized for her exceptional career, she now holds the prestigious title of Distinguished Professor Emeritus at Rutgers University. Throughout her tenure, she has authored an impressive collection of more than 190 academic articles. Her outstanding work has been acknowledged with over 35 national awards and grants, amounting to a remarkable $1.2 million in funding, which has provided support for her financial education programs and research.
Dr. O'Neill's leadership extends beyond her academic accomplishments. She has served as the president of the Association for Financial Counseling and Planning Education (AFCPE®️) and has been honored with the AFCPE®️ Distinguished Fellow Award. Additionally, she is recognized as a Next Gen Personal Finance fellow, solidifying her standing as a respected figure in the field.
In her commitment to sharing valuable personal finance information, Dr. O'Neill utilizes Twitter as a platform, where she can be found under the handle @moneytalk1. Through this medium, she shares weekly entries on her Money Talk blog, catering to the interests and needs of her audience. In 2020, she published the book Flipping a Switch, a comprehensive guide that explores 35 later-life transitions, providing invaluable insights for individuals navigating these significant stages of life.
About Annuity.org's Experts
Annuity.org's experts are licensed professionals who verify our content is financially accurate and consistent with current industry best practices and standards. They rely on their years of experience and formal education and training to ensure our content is balanced, factual and beneficial, so you can trust that the information you read here will help you make sound financial decisions.
More About Our Experts