Tax Day 2021 Extended to May 17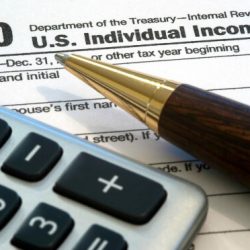 Written By

Kim Borwick

Kim Borwick

Financial Editor

Kim Borwick is a writer and editor who studies financial literacy and retirement annuities. She has extensive experience with editing educational content and financial topics for Annuity.org.

Read More

Published: April 2, 2021
2 min read time
This page features 3 Cited Research Articles
The Internal Revenue Service has extended the deadline for individual taxpayers to file their 2020 federal income taxes from April 15 to May 17.
The extension is a welcome reprieve for many Americans who are still sorting out the rules regarding unemployment benefits and stimulus payments related to the COVID-19 pandemic.
The additional month also gives the IRS time to update tax forms to reflect the tax break from the Biden administration's American Rescue Plan Act that exempts $10,200 of unemployment benefits received in 2020 for households with incomes less than $150,000.
The pandemic continues to wreak havoc on individuals and their tax professionals and financial advisors as they struggle to interpret and apply the new guidelines to tax returns.
In addition to the guidance set forth in the American Rescue Plan Act, the IRS is scrambling to catch up from last year.
According to Accounting Today, the IRS "already has a logjam of unprocessed returns from last year, when it sent its 80,000 employees home and shut offices due to the pandemic."
As a result, 12 million returns — including 2.4 million individual returns — filed last year for the 2019 tax season remain unprocessed.
IRS Commissioner Chuck Rettig acknowledged the impact of the coronavirus.
"This continues to be a tough time for many people, and the IRS wants to continue to do everything possible to help taxpayers navigate the unusual circumstances related to the pandemic, while also working on important tax administration responsibilities," Rettig said in a news release.
Individuals Are Still Urged to File as Soon as Possible
The May 17 federal income tax deadline applies only to individuals. It does not alter the deadline for returns for estates, trusts or corporations.
According to Rettig, taxpayers are urged to file their taxes as soon as possible, especially those who are expecting refunds.
"Filing electronically with direct deposit is the quickest way to get refunds, and it can help some taxpayers more quickly receive any remaining stimulus payments they may be entitled to," Rettig said.
Does This Extend My Payment Date?
The filing extension doesn't extend your tax payment deadline. Failure to pay by the due date may result in interest charges and late-payment penalties.
All tax payments due on self-employment income, rental income and dividends are still due by April 15, 2021.
Also note that this extension is for federal income taxes only. States may have their own separate filing deadlines. Consult your state tax agency for state deadlines.
You may also request an extension beyond the May 17 deadline using Form 4868. This will push your deadline back to Oct. 15, 2021.
Advertisement
Connect With a Financial Advisor Instantly
Our free tool can help you find an advisor who serves your needs. Get matched with a financial advisor who fits your unique criteria. Once you've been matched, consult for free with no obligation.
Please seek the advice of a qualified professional before making financial decisions.
Last Modified: November 21, 2022
Share This Post:
3 Cited Research Articles
Annuity.org writers adhere to strict sourcing guidelines and use only credible sources of information, including authoritative financial publications, academic organizations, peer-reviewed journals, highly regarded nonprofit organizations, government reports, court records and interviews with qualified experts. You can read more about our commitment to accuracy, fairness and transparency in our editorial guidelines.
Browning, L. (2021, March 23). Pandemic tax season just got worse. Here's what to expect now. Retrieved from https://www.accountingtoday.com/news/pandemic-tax-season-just-got-worse-heres-what-to-expect-now
Federation of Tax Administrators. (n.d.). State Tax Agencies. Retrieved from https://www.taxadmin.org/state-tax-agencies
Internal Revenue Service. (2021, March 12). About Form 4868, Application for Automatic Extension of Time to File U.S. Individual Income Tax Return. Retrieved from https://www.irs.gov/forms-pubs/about-form-4868