Annuity.org Announces Feature Publication: 'Impact of COVID-19 on Women in the Labor Force'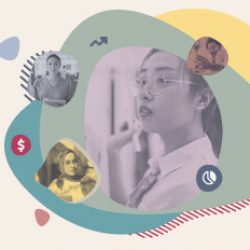 Written By

Sheena Zimmermann, M.Ed.

Sheena Zimmermann, M.Ed.

Financial Writer

As a professional who values lifelong learning, Sheena Zimmermann joined the Annuity.org team with a deep commitment to connecting readers with resources designed to improve their financial literacy and strengthen their financial health.

Read More

Edited By

Kim Borwick

Kim Borwick

Financial Editor

Kim Borwick is a writer and editor who studies financial literacy and retirement annuities. She has extensive experience with editing educational content and financial topics for Annuity.org.

Read More

Published: April 1, 2021
2 min read time
On March 29, Annuity.org published its latest feature article, "Impact of COVID-19 on Women in the Labor Force," which examines workplace disparities, financial challenges and resources for working women.
An estimated 2.5 million women left the labor force between February and December 2020 — compared with 1.8 million men. The participation rate of women in the U.S. labor force has reached its lowest point since 1988, and the pandemic has compounded the issues that working women have faced for decades.
Annuity.org partnered with experts to unravel the reasons women are disproportionately impacted by the pandemic and offer resources for women in need.
About the Financial Experts
Christie Angel, president and CEO, YWCA Columbus
Kelley Griesmer, president and CEO, The Women's Fund of Central Ohio
Cindy Hounsell, president, Women's Institute for a Secure Retirement (WISER)
Barbara O'Neill, Ph.D., CFP®, CRPC®, AFC, CHC, CFEd, CFCS, CPFFE — owner and CEO, Money Talk Financial Planning Seminars and Publications
Andi Wrenn, AFC® — treasurer, Association for Financial Counseling & Planning Education (AFCPE) Board of Directors
Promoting Positive Steps Toward Financial Well-Being
"Impact of COVID-19 on Women in the Labor Force" not only explains current statistics and challenges in depth, but also it sheds light on the positive steps women can take to persevere.
"Some steps are straight-forward, and some may require some guidance," Annuity.org writer Sheena Zimmermann, M.Ed. said. "I hope this feature helps women understand they are not alone in this journey, and they feel empowered to take decisive action toward financial well-being."
Financial literacy and retirement planning and are essential for women to secure their financial future. "Impact of COVID-19 on Women in the Labor Force" supports Annuity.org's commitment to educating readers and promoting financial health.
For media inquiries and collaborations, contact Annuity.org writer Sheena Zimmermann, M.Ed. at [email protected].
Advertisement
Connect With a Financial Advisor Instantly
Our free tool can help you find an advisor who serves your needs. Get matched with a financial advisor who fits your unique criteria. Once you've been matched, consult for free with no obligation.
Please seek the advice of a qualified professional before making financial decisions.
Last Modified: November 21, 2022
Share This Post:
Your web browser is no longer supported by Microsoft. Update your browser for more security, speed and compatibility.
If you are interested in learning more about buying or selling annuities, call us at 855-995-1277