States Implement Best-Interest Standard for Annuity Sales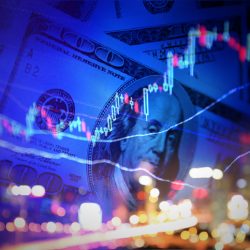 Written By

Sheena Zimmermann, M.Ed.

Sheena Zimmermann, M.Ed.

Financial Writer

As a professional who values lifelong learning, Sheena Zimmermann joined the Annuity.org team with a deep commitment to connecting readers with resources designed to improve their financial literacy and strengthen their financial health.

Read More

Edited By

Kim Borwick

Kim Borwick

Financial Editor

Kim Borwick is a writer and editor who studies financial literacy and retirement annuities. She has extensive experience with editing educational content and financial topics for Annuity.org.

Read More

Published: February 5, 2021
3 min read time
This page features 4 Cited Research Articles
The National Association of Insurance Commissioners has updated past regulations to ensure that insurance companies provide transparent, consumer-focused recommendations to consumers. Now, more states are moving toward adopting the NAIC's updated best-interest standard or similar rules to prioritize consumer interests over insurers' financial interests.
Although the best-interest standard does not go so far as to establish a fiduciary duty, experts are optimistic that the new regulation will raise the bar when it comes to protecting the public interest and the strengthening the accountability of insurance carriers and agents who sell annuities.
"There are more steps a salesperson needs to go through to be able to offer annuities to individuals," Steve Parrish, co-director of the New York Life Center for Retirement Income and adjunct professor at The American College of Financial Service told Annuity.org. 
Agents may be required to ask additional questions to ensure that clients fully understand their product recommendations.
Current Regulation Among States
Annuities and life insurance product sales are regulated by the states, not the federal government. Generally, the state in which the annuity is sold and the consumer resides will have jurisdiction.
Parrish is hopeful that the standard will bring positive change by adding uniformity and tightening the rules.
"The more states that adopt it, the more uniform the regulation," Parrish said, comparing the best-interest standard to speed limit regulations. "Forty-nine states had normal speed limits, like 55 [mph], but Montana had a rule to drive safely. The 'drive safely' rule is principle-based, and 55 is rules-based. The NAIC's best-interest is a little of both."
As of Jan. 14, 2021, several states have adopted the NAIC guidelines or similar versions.
States that have adopted the best-interest standard:
Arizona

Arkansas

Iowa

Michigan 

Rhode Island
States that are considering action:
Alabama

Delaware

Idaho

Kentucky

Maine

Nebraska

Nevada
Additionally, Massachusetts and New York have enacted other regulatory provisions for annuity sales.
How the Best-Interest Standard Protects Consumers
Ideally, with insurance companies following the best-interest standard, consumers should feel informed and better prepared to make important financial decisions. 
"It puts a lot of the onus on the insurance company as well as the actual salesperson, so it's kind of an extra layer of protection," Parrish said.
Rather than the client being expected to fully understand each product, insurers would have the responsibility of recommending only products that serve the consumer's best interest.
Some states may impose tighter rules and standardization than others, so it may be a challenge for the governing agencies to regulate. Governing agencies may also further define the term "best-interest" in the future, and the states' standardization — or lack thereof — will impact consumers and agencies alike.
Best-Interest Background
The recent NAIC standardization began as the Suitability in Annuity Transactions Model Regulation. The organization revised the model to include a best-interest standard in 2020 to tighten regulation on recommendations from insurance companies. The standard was intended to prevent insurance agents from recommending products that were profitable for them but perhaps not the best solution for the client.
To promote ethical sales practices, the NAIC standard includes regulations that insurance companies must implement and supervise. When recommending an annuity or life insurance product, the insurer is obligated to explain the basis for the recommendation, disclose their compensation and any conflicts of interest, and provide written documentation of the recommendation.
Advertisement
Connect With a Financial Advisor Instantly
Our free tool can help you find an advisor who serves your needs. Get matched with a financial advisor who fits your unique criteria. Once you've been matched, consult for free with no obligation.
Please seek the advice of a qualified professional before making financial decisions.
Last Modified: November 21, 2022
Share This Post:
4 Cited Research Articles
Annuity.org writers adhere to strict sourcing guidelines and use only credible sources of information, including authoritative financial publications, academic organizations, peer-reviewed journals, highly regarded nonprofit organizations, government reports, court records and interviews with qualified experts. You can read more about our commitment to accuracy, fairness and transparency in our editorial guidelines.
Who Am I Calling?
Calling this number connects you to Senior Market Sales (SMS), a trusted partner of Annuity.org.
If you're interested in buying an annuity, a representative will provide you with a free, no-obligation quote.
SMS is committed to excellent customer service. The company can help you find the right insurance agent for your unique financial objectives.
877-918-7024
Your web browser is no longer supported by Microsoft. Update your browser for more security, speed and compatibility.
If you are interested in learning more about buying or selling annuities, call us at 877-918-7024