Wells Fargo to Pay $2 Million for Unsuitable Recommendations to Liquidate Variable Annuities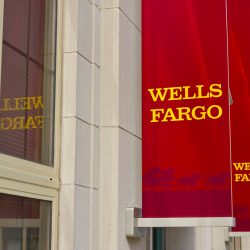 Written By

Kim Borwick

Kim Borwick

Financial Editor

Kim Borwick is a writer and editor who studies financial literacy and retirement annuities. She has extensive experience with editing educational content and financial topics for Annuity.org.

Read More

Published: September 9, 2020
2 min read time
This page features 4 Cited Research Articles
The Financial Industry Regulatory Authority has accused Wells Fargo Advisors Financial Network and Wells Fargo Clearing Services of failing to supervise advisors who recommended that their clients trade their variable annuities for investment products, which wound up costing clients in surrender charges and other fees.
Wells Fargo has agreed to pay restitution and fines totaling more than $2 million. Roughly 100 clients will receive a portion of the $1.45 million in restitution, and FINRA will impose $675,000 in penalties.
Claims Against Wells Fargo Advisors Financial Network and Wells Fargo Clearing Services
FINRA claims that from January 2011 through August 2016, representatives from Wells Fargo advised clients to sell their variable annuities and purchase mutual funds and other investment products.
Wells Fargo accepted the allegations, but hasn't admitted or denied them, signing a Letter of Acceptance, Waiver and Consent (AWC), which FINRA requires when a firm settles a case with FINRA Enforcement.
The AWC states that "FINRA Rule 2111 and its predecessor, NASD Rule 2310, require FINRA member firms and their associated persons to have a reasonable basis to believe that a recommended securities transaction is suitable for the customer, based on the information obtained through the reasonable diligence of the member firm or associated person."
FINRA's Enforcement agency alleges that Wells Fargo "failed to establish and maintain a supervisory system, and failed to enforce written supervisory procedures ('WSPs'), that were reasonably designed to achieve compliance with FINRA's suitability rule as it pertains to switches from variable annuities to investment company products."
As a result of the company's failure to supervise these recommendations, representatives of Wells Fargo during the time period advised the surrender of more than 50,000 variable annuities, amounting to more than $5 billion in principal, roughly 101 of which were unsuitable for clients and caused them to pay thousands in surrender charges and other fees and reduced their annual income.
"Firms must have a reasonable supervisory system in place to detect potentially unsuitable switches. Wells Fargo failed to meet this standard," Executive Vice President and Head of FINRA's Department of Enforcement Jessica Hopper said in a Sept. 2 news release.
According to the news release, Wells Fargo was supposed to have a "switch alert" that flags instances where the proceeds from the sale of a variable annuity are used to buy an investment product.
By signing the AWC, the firm is ensured that FINRA will not bring any future actions against it based on the findings contained in the letter.
Advertisement
Connect With a Financial Advisor Instantly
Our free tool can help you find an advisor who serves your needs. Get matched with a financial advisor who fits your unique criteria. Once you've been matched, consult for free with no obligation.
Please seek the advice of a qualified professional before making financial decisions.
Last Modified: November 21, 2022
Share This Post:
4 Cited Research Articles
Annuity.org writers adhere to strict sourcing guidelines and use only credible sources of information, including authoritative financial publications, academic organizations, peer-reviewed journals, highly regarded nonprofit organizations, government reports, court records and interviews with qualified experts. You can read more about our commitment to accuracy, fairness and transparency in our editorial guidelines.
Who Am I Calling?
Calling this number connects you with an Annuity.org representative.
If you're interested in buying an annuity or selling your annuity or structured settlement payments, we will connect you with one of our trusted financial partners for a free quote.
855-995-1277