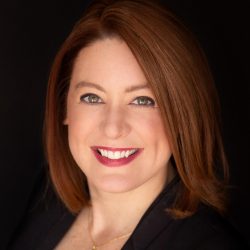 Somer G. Anderson, Ph.D., CPA, CGMA®, CFE
Assistant Accounting Professor at Maryville University's Simon School of Business
Somer G. Anderson, Ph.D., CPA, CGMA®, CFE, has been working in the accounting and finance industries for over 20 years as a financial statement auditor, a finance manager in a large health care organization, and a finance and accounting professor.
She is a licensed certified public accountant and holds a doctorate and a graduate certificate in personal financial planning from Kansas State University. She earned her bachelor's degree in accountancy as well as her master's degree in accountancy from the University of Missouri. Her other designations include chartered global management accountant and certified fraud examiner.
An assistant professor of accounting in the John E. Simon School of Business at Maryville University, Somer's areas of expertise include retirement planning and financial literacy. She has published her related research in peer-reviewed publications such as the Journal of Financial Planning, Financial Services Review, Journal of Family and Economic Issues, Journal of Financial Counseling and Planning, and Family of Consumer Sciences Research Journal.
About Annuity.org's Experts
Annuity.org's experts are licensed professionals who verify our content is financially accurate and consistent with current industry best practices and standards. They rely on their years of experience and formal education and training to ensure our content is balanced, factual and beneficial, so you can trust that the information you read here will help you make sound financial decisions.
More About Our Experts