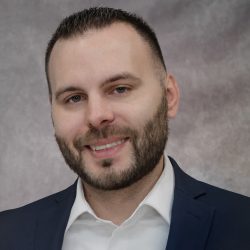 Michael Jones
Medicare Expert Reviewer
Michael Jones owns and operates Grand Anchor Insurance Solutions, an independent agency specializing in health care insurance products. Although recognized for Medicare proficiency, Michael also possesses a robust foundation in employee voluntary benefits.
With dedication to client assistance, Michael educates individuals about health care choices, tailoring solutions to their lifestyles. Thorough research guides his approach — analyzing budgets, doctor preferences and medication necessities. These insights streamline his approach in ensuring customized plans that align with client requirements.
Originally from Fayetteville, North Carolina, Michael is an alumnus of Pine Forest High School and pursued accounting at Methodist University.
Beyond business, Michael cherishes family time, pool games and golf swings. Actively engaged with Solid Rock Church in Myrtle Beach, his family actively advocates for local homeless initiatives and charitable endeavors.
About Annuity.org's Experts
Annuity.org's experts are licensed professionals who verify our content is financially accurate and consistent with current industry best practices and standards. They rely on their years of experience and formal education and training to ensure our content is balanced, factual and beneficial, so you can trust that the information you read here will help you make sound financial decisions.
More About Our Experts