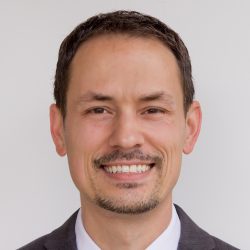 Daniel J. Adams, MBA, CFP®, CLU®
Founder and President of CEG Life Insurance Services
Daniel is the founder and president of CEG Life Insurance Services, as well as a Certified Financial Planner™ professional and Chartered Life Underwriter®. He has been a licensed life and health insurance agent since 2007 and has personally helped more than a thousand people obtain insurance products from more than 30 different life insurance companies. He helps clients from all over the country with comprehensive financial security solutions to prepare for death, disability and retirement.
He also supports other financial professionals with insurance advice and products for their clients. In addition, he assists new agents in getting licensed and trained in the insurance industry. He enjoys meeting new people and playing a part in finding financial security and peace of mind for them and their families.
Daniel obtained his bachelor's degree from the University of Washington and his Master of Business Administration from City University of Seattle. He and his wife have five kids and reside in the greater Seattle area.
About Annuity.org's Experts
Annuity.org's experts are licensed professionals who verify our content is financially accurate and consistent with current industry best practices and standards. They rely on their years of experience and formal education and training to ensure our content is balanced, factual and beneficial, so you can trust that the information you read here will help you make sound financial decisions.
More About Our Experts