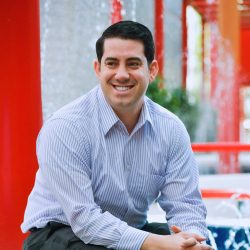 Brett E. Halperin, Esq.
Estate Planning Attorney and Managing Partner of Halperin Law Group
Brett Halperin, Esq., is the managing partner of Halperin Law Group, a full-service law firm in Palm Beach County, Florida. Brett specializes in estate planning, probate and trust administration, elder law and asset protection. He is a graduate of the Levin College of Law at the University of Florida. 
Brett has helped families of all asset levels plan for the unexpected and ensures that his clients are able to efficiently transfer their assets to their chosen beneficiaries. He has been involved in a number of philanthropic endeavors, including providing free educational seminars and pro-bono legal services to veterans in the Mission United Pro-Bono Legal Project with Broward County Legal Aid.
About Annuity.org's Experts
Annuity.org's experts are licensed professionals who verify our content is financially accurate and consistent with current industry best practices and standards. They rely on their years of experience and formal education and training to ensure our content is balanced, factual and beneficial, so you can trust that the information you read here will help you make sound financial decisions.
More About Our Experts