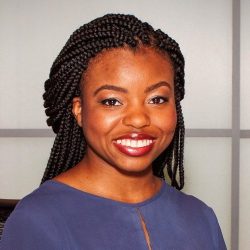 Akeiva M. Ellis, MSFP, CPA/PFS, CFP®, ChSNC®
Certified Financial Planner™ and Co-Founder of The Bemused
Akeiva M. Ellis, MSFP, CPA/PFS, CFP®, ChSNC®, is a CFP Board Ambassador that offers a wealth of financial expertise that has garnered citations in numerous media outlets, including Refinery 29, NPR, Financial Planning, Business Insider, RIA Intel, the New York Times and CNBC.
Formerly a financial planner catering to the nation's wealthiest clients, Akeiva has also graced the spotlight as a featured guest on a nationally-syndicated television show and numerous podcasts.
In 2022, Akeiva earned distinction from the AICPA with a Standing Ovation Award in Personal Financial Planning. Her accolades extend to 2021, when she was hailed as an industry Rising Star by Financial Planning Magazine, recognized as a Luminary in Diversity & Inclusion by ThinkAdvisor and included in Investment News' esteemed 40 under 40 class—an exceptional achievement given her status as the youngest individual to join this roster in its 8-year history.
Co-founding The Bemused alongside her husband, Akeiva has significantly contributed to the enhanced financial well-being of countless young adults. This impactful endeavor involves a multifaceted approach, utilizing YouTube video content and online educational and coaching programs.
Akeiva's origins trace back to being the proud daughter of Caribbean immigrants, born and raised in the vibrant expanse of NYC. Presently, she resides with her husband in New England.
About Annuity.org's Experts
Annuity.org's experts are licensed professionals who verify our content is financially accurate and consistent with current industry best practices and standards. They rely on their years of experience and formal education and training to ensure our content is balanced, factual and beneficial, so you can trust that the information you read here will help you make sound financial decisions.
More About Our Experts